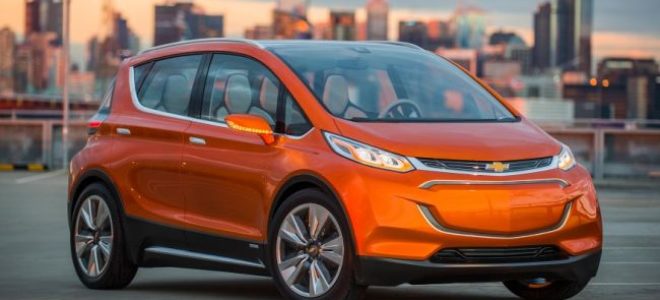 In order to meet the current emission standards, many manufacturers decided to offer compliance cars that are basically low volume models only meant to allow them to sell their other fossil-fueled cars on the market. The current Spark EV is the perfect example of such a car which is sold only in certain markets and for a rather large price which doesn't really make it a good choice for that many people. The more interesting part is that the Spark is soon going to be replaced by the 2018 Chevrolet Bolt EV, GM's first true high volume electric car in years.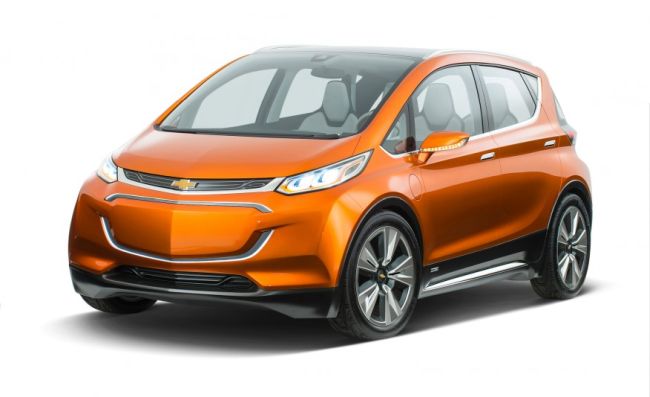 Price and Range of 2018 Chevrolet Bolt EV
This has been first showcased a while ago as a 200 miles electric car which was set to cost just $30,000. Things changed in the meantime and it seems that the Bolt EV should cost around $30,000 for a base model after the usual Federal Tax. On top of that, the car will go quite a bit over that price after options are going to be added to the mix. The good part is that the Bolt will be quite a different car than its main competitor, the upcoming Model 3. What is expected is that Bolt is going to be sold as a small family crossover, a move which would easily allow GM to sell more units than Tesla considering that the current market trend is to buy a lot more crossovers than family sedans.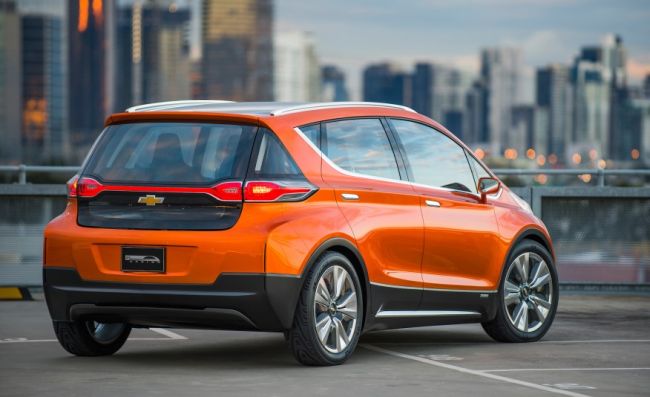 Having a three times larger battery pack than the car it is replacing, the 2018 Chevrolet Bolt EV is certainly going to be the car which will put GM as one of the top electric car manufacturers in the World. The Bolt will come as standard with a 60 kWh lithium-ion battery pack which is going to be mounted under the floor and between the seats. This also means that there will be less luggage space than in the Model 3 for example but it should alleviate that with a lot more space for the five passengers which will benefit from more leg and headroom than in its competitor.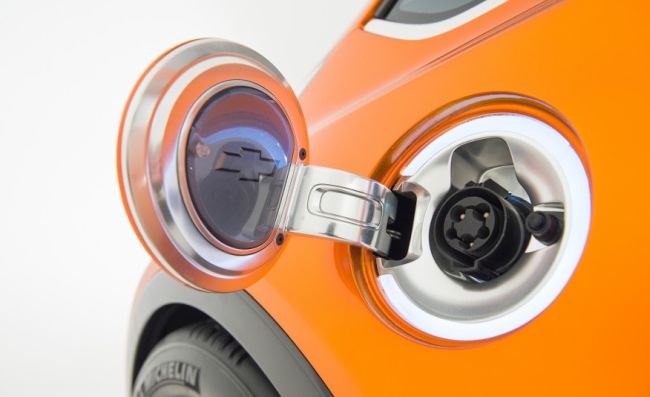 So far GM said that the car will offer at least 200 miles of all electric range but considering that it will hit the market with a 200 horsepower and 266 lb-ft of torque electric motor, we really think that the Bolt is going to offer closer to 220 to 250 miles of all electric range which should make a lot of people quite happy with the decision to buy one. The small electric motor will power the front wheels and while there are no official performance figures, we expect a 0 to 60 MPH time of around 7 seconds and a top speed of up to 91 MPH which is not exactly what you would call slow. With the regular charging ports, the car will be recharged in as little as 6 hours while a fast-charging system will be offered as standard which will allow the car to get up to 80% of its battery-charge in as little as 60 minutes which is not as good as a Tesla but still a lot better than many of its predecessors.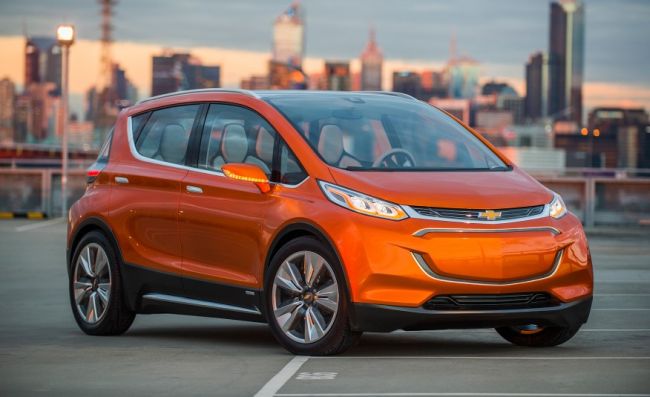 Interior and Exterior Design
Not too long ago a 2018 Chevrolet Bolt EV has been spied testing without any camouflage on it and shortly after that GM released official pictures of the car. As we said before, and unlike the original concept, the Bolt looks a lot like a compact crossover which will likely be on of its selling points.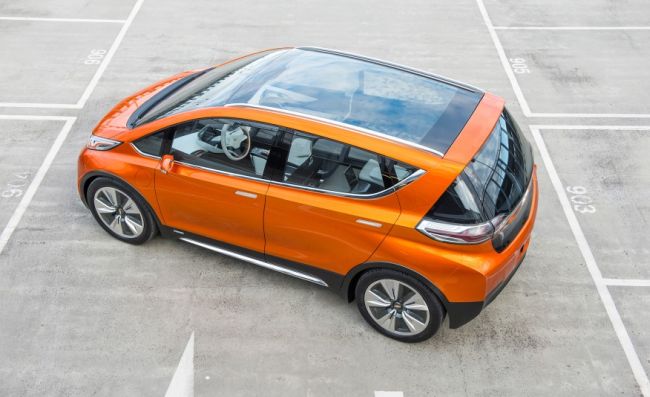 The cabin and quality of the materials inside the car is not that bad either and while some parts are shared between a few Chevrolet models, the flowing dashboard design and the large two LCD screens should make the experience of driving a Bolt a lot more enjoyable.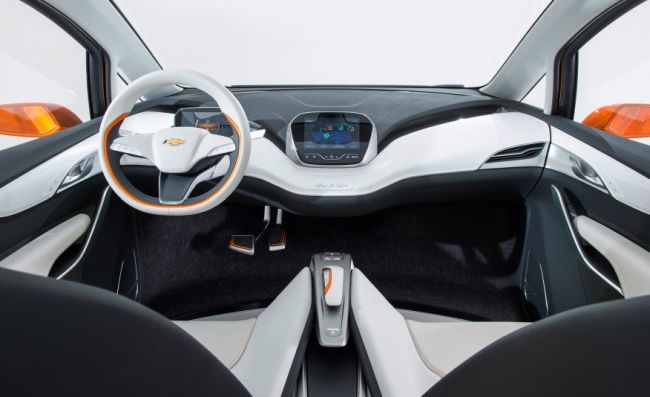 Release date
With current Bolt model still being actual, Chevrolet is in no hurry to launch redesigned 2018 Bolt EV. Considering that we already know, based on concept, how will the car look we can assume that presentation is scheduled for first quarter of 2017. With the sales expected to start at the beginning of summer 2017. The car will be sold as 2018 year model.