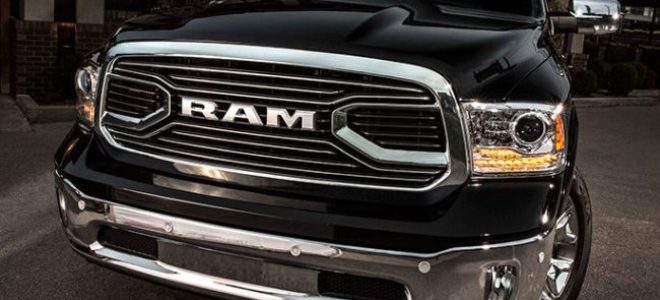 2017 RAM 1500 Update: Just a few weeks ago new Ram 1500 has been spotted, or has it? Testing mule wearing recognizable RAM front grill has been spied, but nothing is certain yet. There are many information regarding this model, but none of them are hundred percent accurate. Some say that this is the 2018 RAM 1500, that is likely being build bigger than previous model. RAM has always had a tradition of building larger truck than it's competition, and many believe that new 1500 RAM will be bigger than it's predecessor.
At the same time others sources claim that this is 2017 RAM 1500, but Mega Cab version of the same model, and that regular version will remain the same as previous in terms of dimensions. On the other hand they also claim that, this might not even be RAM 1500, but that they are testing platform for Jeep's new large SUV that is due to come before 2023.
Looking at the interior the car will mostly remain the same, with only changes happening to steering wheel, and some minor changes to control panel. Spy photos are featuring wheel used by Chrysler Pacifica, and it is a real possibility that new RAM will have something similar.
Only thing certain is that we will not be seeing 2017 RAM 1500 any time soon, further more this model will not even be called this way. Scheduled for release in the late 2017, this truck will come to us as 2018 model. Gear up and stay tuned for more update on 2018 RAM 1500 while we wait for more photos and information.
Photo source: trucktrend.com
Being released back in 2008, the latest Ram truck is not exactly what you would call new and considering that pretty much all of its competitors have already been redesigned, Ram started to lose quite a bit of ground which they will have to get back, especially since the current truck market is more competitive than ever. Even though they haven't said anything official about the upcoming 2017 Ram 1500, if we take a look at Ram's road-map from last year then we can see that their truck will receive a major update with the 2017 model.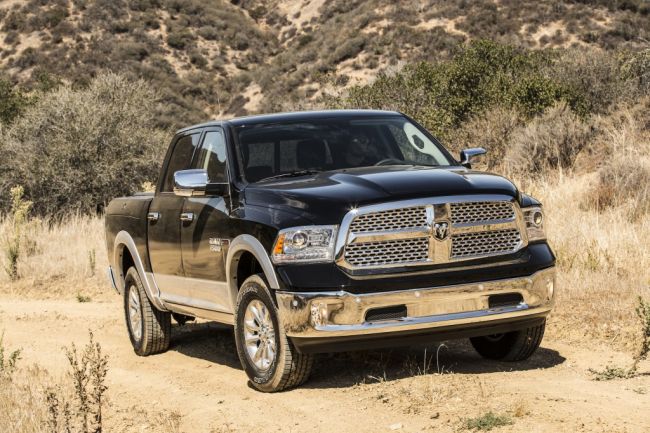 Review
This major update is very likely going to be an entirely new model considering that the truck has been around for around eight years now and it should give Ram an edge against some of its competitors. While there aren't many details about the new trucks, it seems that these are going to be based on an improved chassis which should be lighter, thanks to using more high strength steel than before, and also quite a bit stiffer. The body is unlikely going to be made out of steel like on the F-150 but Ram could work on their truck's beds and make then out of aluminum in order to allow people to use them for longer without having to worry for rust in this rust-prone area.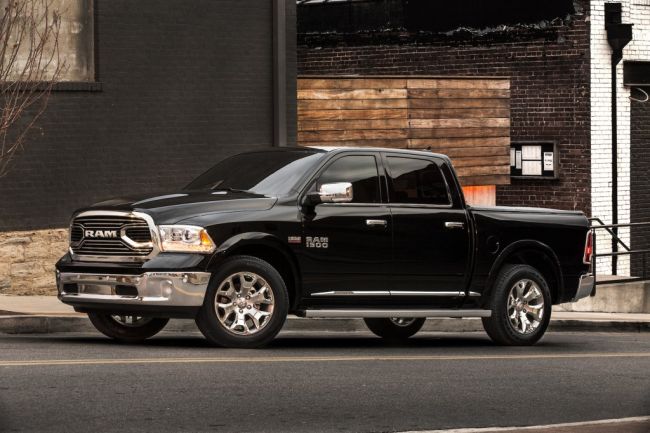 Price and Release date of 2017 RAM 1500
The earliest we might see the new trucks is the mid of 2017 but the production models are likely going to hit the showrooms some time at the end of the year or even the start of 2018. Its pricing shouldn't suffer too much so expect to pay on the 2017 Ram 1500 between $30,000 for a basic model and up to $60,000 for the better equipped ones.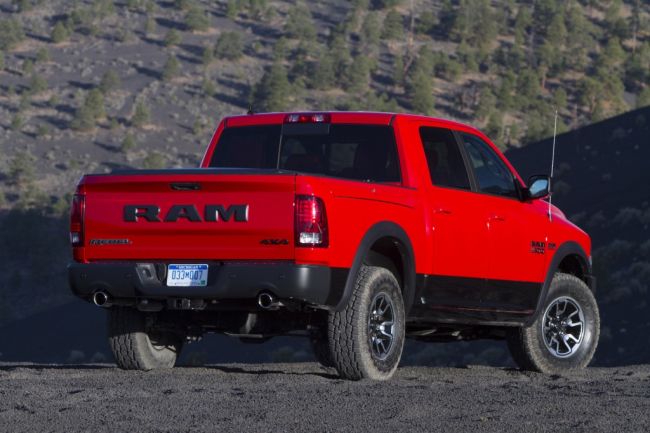 2017 Ram 1500 Drivetrain
Not too long ago the FCA group said that they are working quite a bit on improving their current naturally aspirated engines and among these, the 3.6 liter Pentastar and the 5.7 liter Hemi can be found. These two are expected to be upgraded quite a bit over the current model. There is still no word on the actual upgrades but we expect direct injection at least on the smaller V6 engine, upgrade which should allow it to develop over 320 horsepower while bumping the torque figure much closer to 300 lb-ft from the previous 269 lb-ft. The 5.7 liter naturally aspirated Hemi on the other hand is unlikely going to receive direct injection but it might receive a new engine management system, a better cylinder deactivation feature and a few other improvements which should bump the output to around 400 horsepower and little over 430 lb-ft of torque which is essentially enough to allow it to compete with all of its rivals.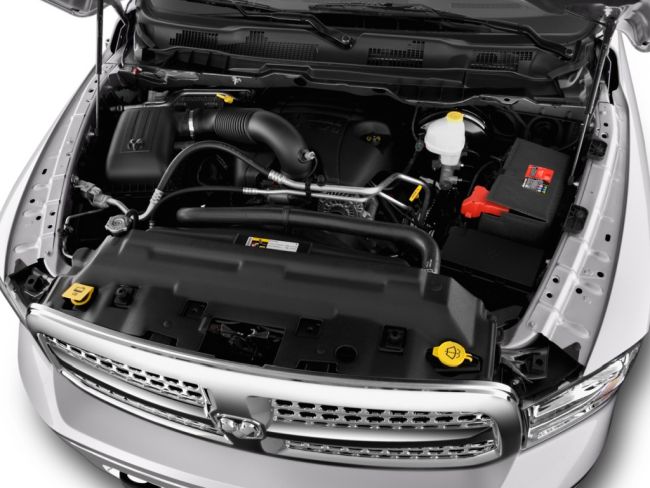 The 3 liter EcoDiesel on the other hand hasn't been announced to receive any real changes but the towing rating for this model will finally go past 10,000 pounds. This will likely be achieved with a better transmission with a new set of gears as well as slightly more torque available from lower down the rev range.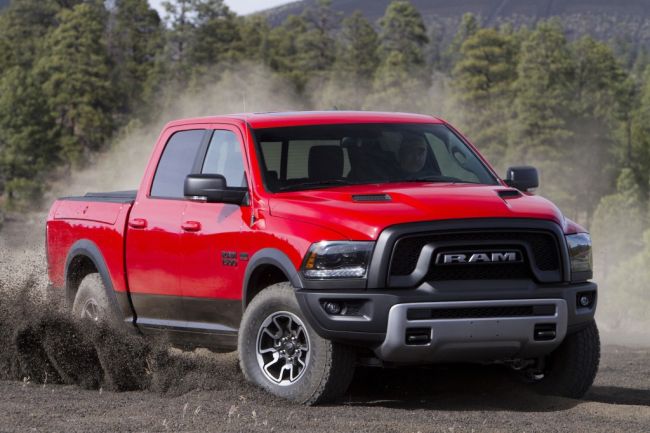 Design Changes
Like with pretty much any other new car, the 2017 Ram 1500 is going to get through a major interior and exterior update and while Ram hasn't said much about these either.What we expect is; the design from the current Power Wagon to be used on their new generation of trucks.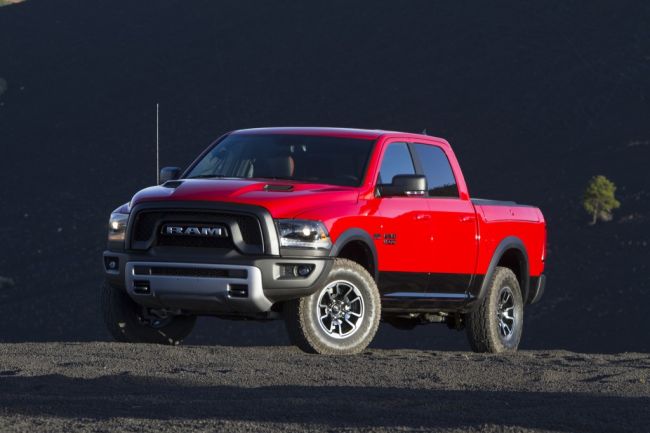 This means that the old cross-hair grille might be gone in the favor of the new one on the Power Wagon and on top of that we might also see a more streamlined design. Its cabin should also be improved quite a bit not only with better materials but with more space for its passengers and a much more modern design than before.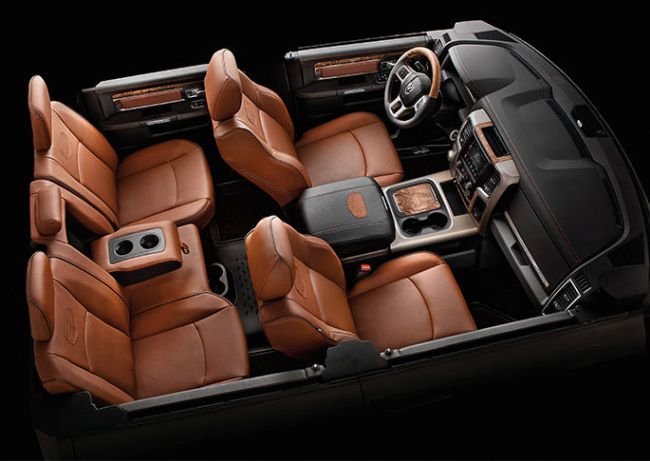 Video review of 2016 model: