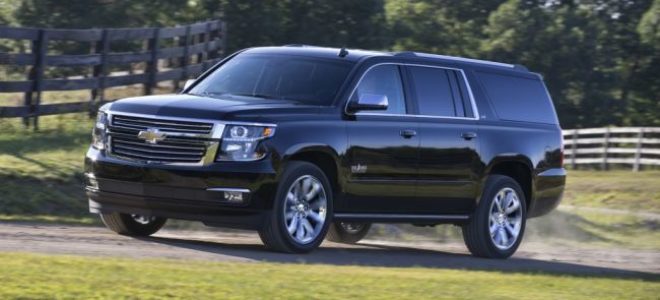 05/17/2017 UPDATE: The war between car manufacturer on who will manufacture the fastest and most powerful SUV is not on a full scale, but many are joining in. The latest company to join the fray is the GM with its 2018 Chevrolet Suburban and Tahoe. Both of this models come in RST variants which are shortened for Rally Street Truck. Like with most of the performance SUVs Suburban and Tahoe won't undergo any exterior or interior changes, but the focus will be on the engine lineup. Also, these sports versions of these two SUVs will be available only on LT and Premier trims.
Unfortunately, GM didn't present 2018 Chevrolet Suburban in Detroit but only the smaller of two – 2018 Tahoe. So to pass the time while we wait for new Suburban, we will talk a bit about Tahoe RST. The piece which debuted in Detroit was white but Tahoe will, and we expect 2018 Suburban, come in silver, black, and tungsten color. The sporty look of this vehicle was achieved by removing the chrome details and replacing them with a color which implements better wit the color of the exterior. The color in question on the SUV presented is black. Painted black on this Tahoe are grille, running board, mirror caps, exhaust tips, roof rails, pillars, and window trim. 2018 Tahoe comes with 22-inch alloy wheels which are wrapped in P285/45R22 Bridgestone tires.
Differentiating it from the regular version, there are red Brembo brakes with six pistons, Borla performance exhaust system, and Duralife rotors. Not to be fooled by us, some of these features also come with standard Suburban and Tahoe.
And, now coming to the engine the standard unit will remain 5.3-liter V-8 which comes with 355 hp and 383 lb-ft of torque. The RST version comes with 6.2-liter V-8 which improves horsepower up to 420 while the torque reaches 420 lb-ft. The transmission that comes with these engines is GM's all-new ten-speed automatic. This gearbox debuted on Chevrolet Camaro Zl1.
Both Chevy Tahoe and 2018 Chevrolet Suburban RST will be available later this fall.
2018 Chevrolet Tahoe RST Gallery – Source: motortrend.com
06/16/2016 Review: The eleventh generation of the Suburban has been released quite recently at the start of 2014 and it is based on the latest Silverado chassis, a recipe which worked quite well ever since the 1930s. While the Silverado is expecting an all new model in the next few years, the current Suburban is likely going to be kept on the market for a bit more time so it will receive a mid-life refresh with the 2018 Chevrolet Suburban. This model will have to suffice before an all new generation will be released some time after 2023. A move which may seem a bit odd to some. Considering taht the car is based on a truck's chassis and it uses a regular steel body, the Suburban is more than capable both on and off the road and we might go as far as saying that it is one of the better large crossovers on the market.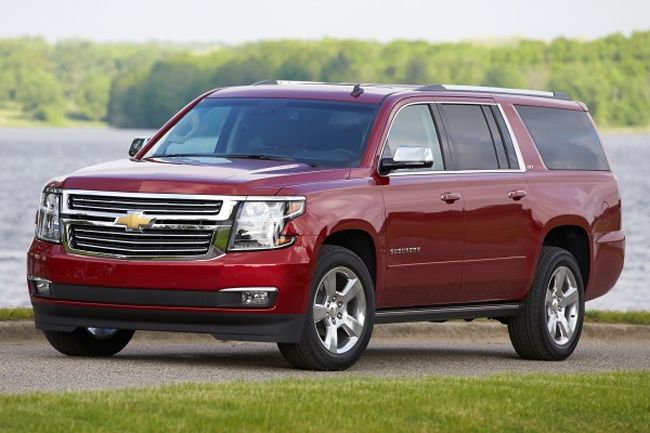 Price and Changes of 2018 Chevrolet Suburban
The upcoming 2018 MY car is definitely going to go through a few design and interior changes. Also a few power-train upgrades are going to happen, in order to allow it to compete with the upcoming Expedition which will be completely updated by the end of 2017. This mid-life refresh of the Suburban is likely going to be out by the start of 2017 and the car should be available on the market shortly after that. The pricing should not change all that much over the current model so expect the base LS version to come at over $51,000 while a top of the range model will go past $65,000 with ease.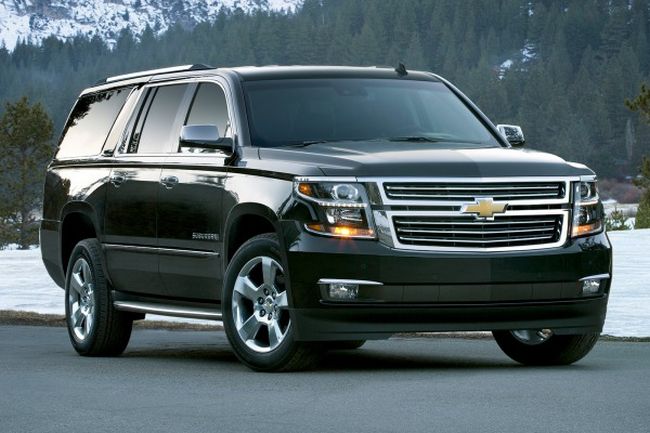 Interior and Exterior Design
Even though we say the base LS, the 2018 Chevrolet Suburban is going to add quite a few features over the ongoing generation. Firstly, it will come as standard with a better air conditioning unit which should now allow the passengers on the three rows to control the temperature in their specific zone. On top of that a new camera system is definitely going to be installed. Camera system will also include a trailer monitoring system as well as seating for up to nine people which will only be available on the base model. The higher end LT and LTZ will come with extras such as leather upholstery, park assist, a magnetic ride-control with adaptive dampers and even GM's first generation of autonomous driving.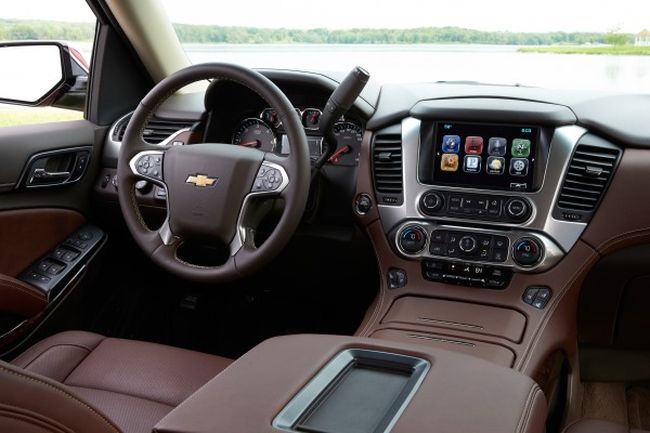 There is still no word on how the upcoming Suburban is going to look. Considering its past and the fact it still is based on a truck we expect it to either get a minimal update with new headlights and possibly a new grille. Other option is a larger face-lift based on the upcoming Silverado which should be out by the time the refreshed Suburban is going to be released.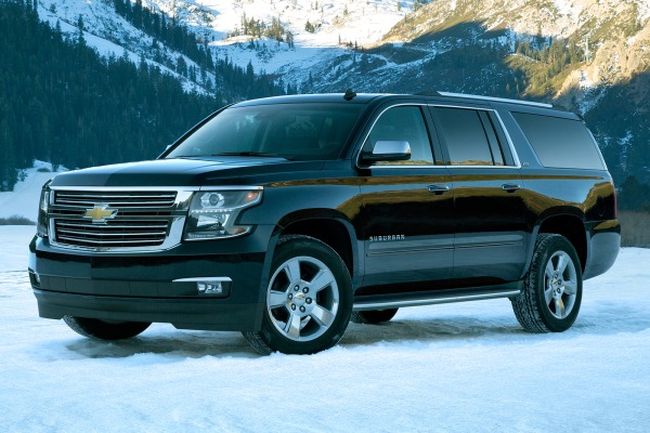 Engine
Like many of its rivals there is a single engine choice on the current model, a 5.3 liter naturally aspirated V8 mill offering 355 horsepower and 383 lb-ft of torque which currently sends its power to the rear or all wheels via a 6 speed automatic. The 2018 Chevrolet Suburban on the other hand is going to certainly be updated with GM's all new 10 speed automatic gearbox which was first seen on the all new Camaro ZL1. This will be faster and lighter than the older 6 speed unit and it should provide better fuel efficiency and towing ratings. On top of that there are strong rumors that its 5.3 liter V8 might be discontinued and replaced by a turbocharged application, a move which some of its rivals already did. The most probable engine to be installed under its hood would be GM's 3.6 liter twin-turbocharged V6 which can make upwards of 400 horsepower and 400 lb-ft of torque with better fuel efficiency ratings than the older V8.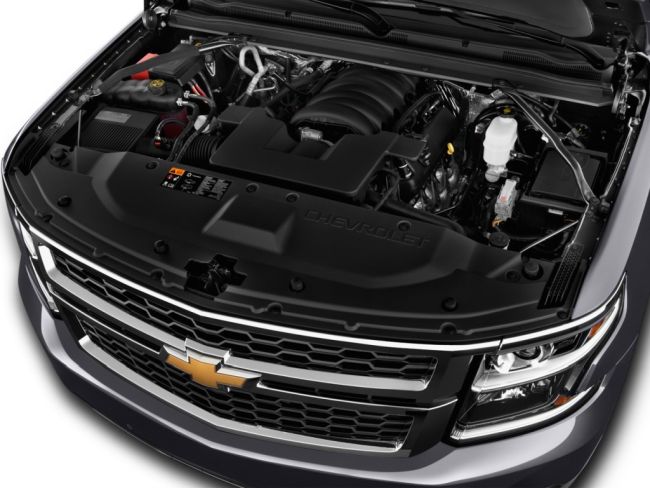 Release date
New Suburban will be released somewhere during year 2017 as 2018 model. That means we still have lot of time until it hits the markets. Earlier rumors suggested that Chevy Suburban will be presented during fourth quarter of 2016, an released as 2017 year model. As we see now this hasn't come to fruition, because there are still changes to be made to the exterior and interior. Depending on these changes, and available engine options we will probably witness new trim on Suburban that wasn't available on 2016 model.
Video review of 2016 Suburban Chevrolet: