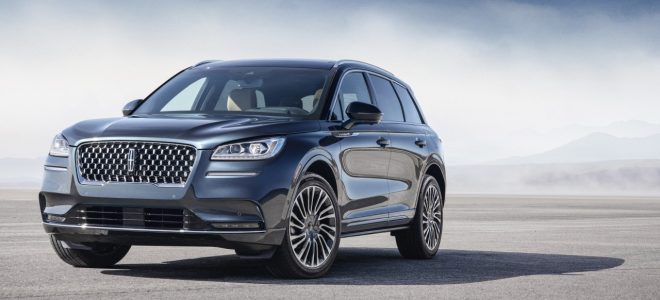 When a company has become synonymous with automotive luxury there's usually a very good reason for it. In the case of modern Lincoln SUVs, the grand and sumptuous luxury that made the company famous has been complemented with the latest technology.
A deeper look at the features helps you appreciate just how special these vehicles are, so read on to learn more about what makes Lincoln SUVs truly stand out.
Power Under the Hood
The motor of any vehicle is its heart and soul, and the 2023 Lincoln Navigator's is powerful. The Navigator has a Twin-Turbocharged 3.5L Engine which produces 450 horsepower and 510 lb.-ft. of torque.
The vehicle's fundamentals are rock solid, with six different drive modes to keep your mood in sync with road conditions. Everyday Conserve mode will reduce your fuel consumption, while Excite mode is perfect for when you get on the open highway.
Visit www.Colonylincoln.ca to find a family-owned dealership with tons of selection right on the premises, so you can find the right Lincoln for you. There are different options spread out across the fleet, and each model comes in different trims, so you only have to pay for the level of features you want and need.
Room to Stretch Galore
Lincolns are renowned for the generous physical space they offer each passenger, and their modern SUVs uphold this tradition and then some. The 2023 Lincoln Navigator has best-in-class second-row legroom when the seats are in their rearmost position.
Getting passengers in and out of the third row is easy because the seats themselves move back and forth with the touch of a button. It's more than just merely having space or even extra space; nobody will ever feel cramped during a drive, even if it's a long one.
In most vehicles, extra attention is paid to the driver and passenger seats. In the Navigator, every passenger gets to sit in pampered conditions which will make them feel more like they're in a living room than a vehicle.
Modern Infotainment System
The first Lincoln Navigator was released in 1998, before the existence of smartphones. The 2023 Lincoln Navigator not only integrates smartphone technology into the vehicle itself, it does so seamlessly and in a way that makes using the technology is easy and safe.
SYNC AppLink lets drivers control some mobile apps via voice command, and the organized SYNC3 apps section automatically loads SYNC-enabled apps from your paired and connected smartphone to the vehicle's responsive and generously-sized touchscreen.
Whether you're looking to stay connected with your contacts, use Waze to find the most efficient route, or listen to music, using your smartphone in the car is now easy and natural in a Lincoln.
Advanced Safety Features
It's important to drive safely and with confidence, and Lincoln makes it easy by offering an advanced suite of technological safety features. The Lincoln Co-Pilot360 Technologies will help make driving more relaxing, while also helping to keep all road users safe.
For example, Pre-Collision Assist with Automatic Braking helps you avoid or reduce the severity of a potential collision. The vehicle is loaded with cameras and sensors which constantly scan the road for other vehicles, obstacles or pedestrians.

If the vehicle detects something, it will alert the driver with flashing lights and an audible beep. If there is no corrective action taken, the vehicle itself will apply the brakes.
Forward and Reverse sensing systems make it easier to park. The auto turning headlamps ensure that the road ahead is never dark, even when things get windy.
Similarly, the Head-Up Display is another way Lincoln helps you see using impressive technology. Drivers can decide what driving information they'd like projected onto the windshield, so they never need to take their eyes away from the road even for a moment.
The information displayed can pertain to any of the vehicle's standard driving information, and also to more advanced features like the Adaptive Cruise Control settings, Lane-Keeping System information and more. The info displayed on the windshield is clearly visible in any lighting conditions, even when the driver is wearing polarized sunglasses.You shouldn't need to be a rocket scientist to operate the Advanced Safety features, so Lincoln makes it easy and intuitive.
Phone as Key
Some features in a luxury vehicle are just that: luxurious. The Lincoln goes beyond offering improved versions of basic features found in other vehicles.
Now, it's no longer necessary to even carry a fob let alone a car key, as a smartphone can now function like a car key. Simply use your phone to enter the vehicle and turn on the motor, and you'll have one less thing to keep in your pocket or worry about losing.
In the event your phone runs out of battery, there's a back-up code you can enter to gain entry to your vehicle and turn on the motor, so you'll never be locked and immobile just because your phone battery died.
Personal Profiles
With so many businesses today focusing on giving people a custom experience, it's fitting that luxury vehicles are able to the same thing with their driver. Now, the vehicle itself can be programmed to recognize a fob, so pre-programmed settings come into effect when the driver simply approaches the vehicle.
Everything from seat, mirror and pedal positions can be controlled, as well as audio and climate settings and many other features for different drivers. You'll feel like you have a personal connection to your vehicle when it can effectively anticipate your presence and know what to do to make you comfortable.
The newer Lincoln SUVs combine yesterday's and tomorrow's excellence. Whereas a robust engine, physical comfort and a fine eye for details is what launched Lincoln into the upper stratospheres of US luxury vehicles, today they are on the forefront of incorporating advanced technology to keep drivers safe, entertained, and engaged while driving. The 2023 Lincoln Navigator's ability to pay tribute to the automaker's roots while also being a leader of contemporary technology is what makes their SUVs truly stand out.