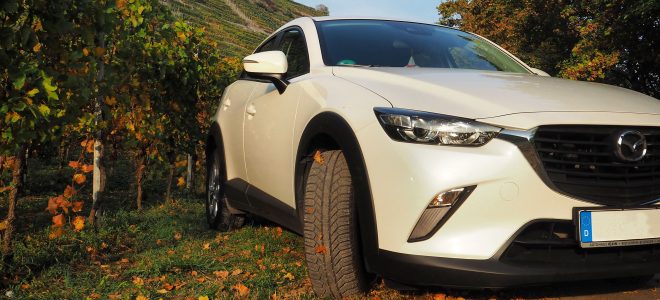 You probably don't need to be told that transportation costs are rising — fuel, insurance and so many other costs associated with driving are more expensive than they used to be, and keep going up. You may be feeling the squeeze, and you're not alone. Who couldn't use a break?
Mazda's Certified Pre-Owned program is designed to connect savvy car buyers with a vehicle that is both reliable and affordable. Read on to see some of the ways it manages to accomplish this.
All the Choice
You can find every model of Mazda from recent years in the Certified Pre-Owned program. That means everything from the classic and sporty Mustang, the beloved versatility of the Mazda3, and the rugged yet peppy CX-5 Crossover SUV. Whether you're looking for a car for just you or the whole family, you've got lots to choose from.
They won't have the 2019 models, but buying from this program is a great way to own a car that can still be quite new, only for much less than it cost just months ago. As you learn about all the great deals and all the choice, ask yourself — did you know this pathway to finding so many great used cars was an option?
Strong Warranties
Every vehicle in the Certified Pre-Owned program comes backed with a Limited Powertrain Warranty up to 7 years or 140,000 kilometres, whichever comes first. This is a major deal, as it's very hard to find a used car that comes with such assurances.
The peace of mind you get here is rare and important. You don't need to worry that the money you save upfront from buying a used vehicle will be wasted on upkeep for years after. You're covered, so the money you initially save stays saved.
Every Vehicle is Vetted
Every car in the Mazda Certified Pre-Owned program has undergone a thorough 160-point inspection by factory-trained Mazda technicians. Not only has it been checked inside and out, but the people checking the vehicles are the very same people who built them in the first place.
It's understandable that anyone in the market for a used car is wary of what's going on under the hood — between the inspection and the warranties, everything about this program is designed to assuage any concerns to do with your vehicle's reliability.
More Assurance Yet
Sometimes you encounter setbacks on the road that have nothing to do with the durability of the car or its parts. Even in this case, Mazda has you covered.
When you buy from their Certified Pre-Owned program, every vehicle comes with automatic roadside assistance to help you with things like: jump-starts, flat-tire changes, gas delivery, lock-out assistance, and trip planning. If you need to go in the dealership for warranty-related, covered repairs, they'll even tow you for free so long as you're within 100 kilometres.
This level of assurance is something you may find when you buy a new car, but seldom with used ones.
Driving is a necessity, but it doesn't come free. It's important to be fiscally prudent wherever possible, and that means buying a reliable used car as inexpensively as possible. The easiest way to do this is by taking advantage of Mazda's Certified Pre-Owned program.