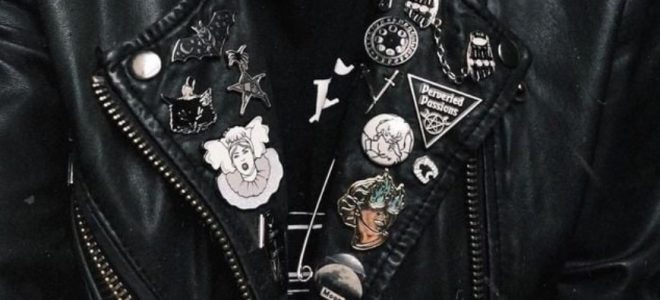 Have you just purchased your first motorcycle and cannot wait to go on a long ride? You are probably aware of the essential biker gear such as helmet, motorcycle boots, jacket and pants, gloves, armor, and so on. But, have you thought of your new biker style? If you still haven't decided on this, keep reading this text, because we are going to give you some tips on how to design the best outfit.
Firstly, we are going to discuss the clothes. Nothing says biker more than a high-quality leather jacket. If you have an old one somewhere in the back of your closet, great, use that one! If not, you can purchase it in numerous vintage shops and stores with specialized biker gear. Just don't forget to check if it has all the necessary safety features if you plan to wear it on long trips. Also, be careful when choosing the size. It has to fit you perfectly. If it is too tight it will restrict your movements, which is the last thing you need while riding a bike. On the other hand, since leather can stretch a bit over time, if you get the one that is too big for you, in a few months you will end up with a bulky jacket that doesn't compliment you.
What's more, why not add some details to it? The great thing about biker jackets is that you can add anything to it, from patches to pins, and they will only improve your style. Basically, you can choose whatever you like. You can even order personalized pins and you can learn more about them at this website.
If you have a leather jacket, then you should definitely go with gray or black denim jeans. One piece of advice – avoid skinny and baggy models because they are not designed for bikers and will most definitely make you uncomfortable. When it comes to the style tears, rips, and holes are optional. You can add them or you don't, whatever you prefer more.
Don't forget about the boots. They should be black or brown and also they should reach at least up to your ankle. Again, go with the specialized biker boots, because they will protect your foot as well as the ankle from any kind of possible injuries. When it comes to the material, you can choose between leather, crocodile skin, snakeskin, and so on.
Lastly, do not forget about accessories since they are an essential piece of every outfit. The most popular items in the biker world are rings. The most common ones are skulls and animal enamel rings, but the cross and gothic ones are also available.
Equally popular are necklaces which complete your outfit. In addition, you can choose any that you like and express your personal preference towards something. Furthermore, belts and buckles are also almost necessary items. Sturdy belts usually come in black or dark brown color, and metal buckles and depict anything you want. Just go online and research the most popular models until you find the perfect one for you.
What's more, purchase a chain wallet. Not only is this item one of the main features of the outfit, but you will also be certain that your wallet will not fall out of your back pocket will on the bike.