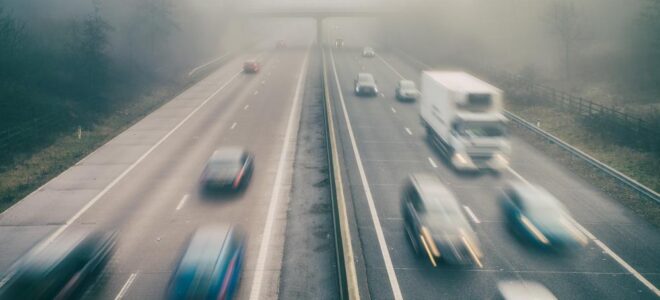 Rough weather can complicate your travel plans, but the show must go on, at least when you drive for a living. Climate change is disrupting traditional weather patterns all over the U.S. with stronger storms and above-average rain.
Every type of severe weather will affect how you drive. All that extra moisture leads to a loss of traction while wearing down infrastructure. It can also freeze, leading to more black ice that's nearly impossible to see.
Rising rivers and mudslides can leave rocks and debris all over the road. Dust and wildfire smoke make it harder to see. How can you keep your vehicle safe when driving in inclement weather? Around 21 percent of all vehicle crashes are weather-related. Use these tips to prepare for anything that comes your way.
Anticipate Repairs Before They Occur
Diesel trucks may last a lifetime, but they need regular maintenance to do their jobs, especially when hauling to the max. Your vehicle will gradually lose fuel efficiency and power the longer you use certain parts, making it harder to get where you're going.
Every component comes with an expiration date. Some retire sooner than expected depending on the make and mode. Keep replacement diesel truck parts in stock to get your vehicles back on the road as soon as possible.
For example, faulty exhaust gas recirculation (EGR) coolers on Ford Powerstroke engines tend to overheat due to excess wear and tear. Coolant can also leak into the fuel and crankcase if the gaskets rust. The coolant will take longer to move through the system in cold weather.
Replace the EGR cooler before it breaks down to keep the exhaust gas at the proper temperature. Make sure your vehicle has everything it needs to get through the season. The last thing you want to do is get stranded in a storm because of a bad part.
Acclimate Your Vehicle to the Weather
If you've driven in the winter, you know how frustrating starting your diesel engine can be. All those cold starts shouldn't damage your ride if you change your oil regularly and replace your parts on time, but it will take longer for the oil and fuel to circulate throughout the engine.
Use a winter fuel blend and oil additives to reduce the viscosity when it dips below freezing. Consider upgrading to weather-proof tires if you plan on driving in the ice and snow.
Cold starts can also put excess pressure on the fuel system if there's not enough oil in the fuel injectors. Give the oil time to reach the fuel injectors before stepping on the gas. If the engine misfires or suddenly loses power, inspect the injectors for damage and replace your fuel system parts as they age.
Learn Passive Driving
You shouldn't be in a rush to get to your destination when the roads are bad. Resist the urge to pass other vehicles and give yourself more time to travel while reducing your speed to half your normal pace.
Icy, slick, wet surfaces reduce traction, making the tread on your tires less effective. Double your stopping distance when there's moisture on the ground and triple it when it drops below freezing.
Relax your body to avoid making any sudden movements. If you see an obstacle in the road, try braking by gently pressing your foot on the peddle. If the brakes lock, steer away from the obstacle while trying to stay in one direction to avoid rolling over. Give other drivers the right of way and expect your fellow travelers to slide and make mistakes.
Find Alternate Routes
Major storms can down trees and flood low-lying areas, making these roads virtually impossible to pass. Use technology — if you have a signal — to keep track of the latest conditions. Bring along paper maps of the area and a radio in case you lose service. If the route is no longer feasible, find another route or move the cargo to another location until it is safe to drive.
Identify the safest roads ahead of time based on various factors, such as how often they're plowed, the inclin, and their proximity to trees, lakes, and ponds.
Prepare for the Worst
Some storms make it impossible to drive, which could leave you stranded in your vehicle for an extended period of time. If you drive in remote areas, it could take search and rescue teams a couple of days to find you, so prepare to sit tight.
Pulling over to the side of the road is usually safer than trying to drive in whiteout conditions. Pack everything you need to live in the vehicle, including spare food, water, first aid supplies, and flares for waving down help. Have a plan in case of severe weather. Coordinate with your team and local officials to avoid taking any unnecessary risks.
Bad weather is just a part of life, but severe weather events are getting more common and increasingly dangerous. Your vehicle will be your first line of defense against the elements. Treat it well to get the job done in any weather — even if that means rescheduling your trip for another day.