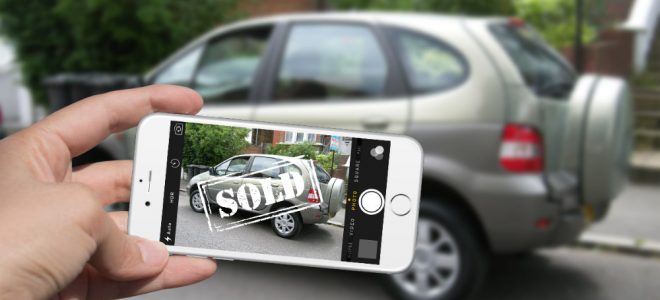 If you are looking to sell your car for as much money as possible and quickly, then you've come to the right place.
In the following post, we want to give you some tips and advice about selling your car quickly, in a way that increases the number of interested buyers you get, while also potentially increasing the profit you make too.
Ideally, you can bypass all of these steps with a car buying service like WeBuy4x4 who take all the hassle away from you.
But, if you can't find a reputable online car buyer service in your country, be sure to use these tips below when selling your car.
Start With the Basics
You need to prepare yourself for basics that all buyers will be interested in finding out. Along with price, expect to be asked about the name of the model, the title status, color, number of cylinders, mileage on the clock, transmission and of course, the engine.
On just about every car auction or classified site, you will find fields you can fill out with information about all of the above.
It is crucial that you do not leave any gaps, as many buyers will filter their vehicle searches using them.
Aside from ensuring your car will be listed if a buyer searches for that particular detail, it will also ensure that they will take a look at it.
Some buyers may see any detail omission as being a bad sign and will just avoid it.
There are some sellers that deliberately leave information blank, such as the asking price or mileage, as they hope buyers will call.
Even if you do get a call, the buyer is unlikely to be happy about it, so just avoid doing it.
Make Sure Your Pictures Tell the Full Story
While in the past, when digital cameras were more expensive as were smartphones with good quality cameras, nowadays it is a different story.
Most people either own or have access to a high-quality camera, so there is no reason not to have good quality photos with your listing.
Ideally, you should take pictures of the car outside, unless you have a fancy garage. Take some time to get the pictures looking just right.
Make sure that there is not a lot going on in the background, to ensure that the car is centre stage. It is even worth, if possible, waiting for a day when the weather is agreeable and having it valeted, or at least vacuumed and washed before you take pictures.
This may feel like a lot of work, but this could increase the perceived value exponentially.
As many auction and listings sites allow your ad to have more than just one or two pictures, why not take a variety?
When taking the pictures though, beware of these common errors:
Many people seem to fail at taking at least one picture that features the whole car. While partial photos are great for focusing on specific parts, if a section has damage or something like, you need to make sure that these aren't the only pictures you use.
Also, while it is great to take pictures of the engine, trim level, and logos as they help to identify your car is a specific model, there are other parts that you need to remember to feature.
This includes the sides, rear, and front, and it is recommended that you take these at ¾ angles.
The easiest way to snap your car is just to walk around it and snap them as you go by, remembering to include a photo of the roof and possibly the underside too.
Don't forget the Finer Details
We spoke earlier about filling out the specific details of your car. It is crucial to use accurate information. People who want to find out the specifics, should not have difficulty finding your ad.
Closely follow the guidelines for listing for specific sites when it comes to miles, as some use a standard number field.
Don't try to hoodwink potential buyers, because it will only come back to bite you on the behind.