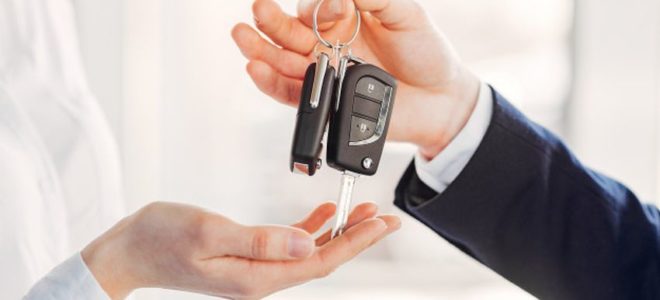 When it comes to buying a new vehicle, whether it's your first car, a replacement or you're treating yourself to an upgrade, you may think that there are certain times of the year where you're best shopping around for your new car. For example, on Black Friday, many would expect the best deals to be available and for the rest of the year, you would find yourself paying more than you would have on that day.
However, dealerships across the country have deals and promotions ongoing every day of the year all year round. Some of these dealerships will go to a lot of effort to demonstrate this to you as a buyer. In this article we are going to look at some of the things you should know before setting out to buy a vehicle and how the vehicle you are seeking might determine if there are specific times of the year to go shopping for it. We also coverhow you can use certain things to your advantage to get the best deal that you possibly can.
Dealerships Want You to Come in and Browse
Have you seen how brightly decorated some car lots can be when you drive past? Car dealerships are often decorated with eye catching colourful balloons and signage promoting their latest sales and promotions, such as those available from MBR Marketing: https://mbrmarketing.com/promotional-products/balloons/reusable-vinyl-balloons. For dealerships, there is no wrong time for you to buy a car. They have promotions and deals all year round for buyers just like yourself and the reason for this decoration is to entice you in. Gone are the days where showrooms and dealerships all shared the same plain and boring corporate look.
Sales Targets & Incentives
Another reason that dealerships will have promotions and sales all year round is that the salespeople in those dealerships have targets and incentives to hit all year round. The quicker they can get cars sold and revenue coming into the business the more on track towards their bonuses they'll be. Usually, these bonuses are paid out at the end of each financial quarter. So, at the beginning of a financial quarter they usually won't be in such a rush to meet their sales targets. If, however, you turn up to buy a car towards the end of a financial quarter you have leverage towards getting the best deal you can.
Do Your Homework
As a buyer, you need to look past all of the promotional decor and balloons and be as strategic as possible. You need to do your research and look at the prices that comparable vehicle are being sold for. It is only then you can start to gauge whether you're getting yourself a good deal. What appears to be a cheap price being advertised by a dealership may be more than the average asking price on the market and if you don't do your research beforehand you won't know whether it's a a good deal or not.
Timing is everything
If you're after a used car rather than a new car, timing is less important, however it still plays a part in the time you choose to purchase. Dealerships will start to see an influx of used cars when new cars are released with buyers wanting to get rid of their old vehicles and upgrade to the latest model. It's these influxes of cars coming into dealerships that you should take advantage of. As dealerships always want to get cars out just as fast as they are coming in you will often find that these vehicles will be heavily discounted compared to just a few months before.
After Something Particular?
It also helps if you're flexible on the type of car that you want. For example, if you are wanting an SUV but no specific model, you will find a much wider range of offers and discounts to be taken advantage of. However, if you are after a specific model, take a moment to research whether any newer models of that particular range are due to be released later in the year and if you can wait until then, it's well worth it as you will find the market price for your chosen SUV will drop dramatically as people switch to upgrade.
Try to Haggle
When you see prices in a dealership they aren't prices that are set in stone. It is always worth trying to negotiate to get the price down. As much as the dealership wants to get the best price they can, they also want to keep the turnover of vehicles as high as possible and real estate in showrooms is expensive. As such, to take a slight hit on the price of sale to you so that they can get another vehicle in to sell just as quickly is an attractive option to them as a business. In addition, as previously mentioned, the salespeople in dealerships are on incentivized targets so you can use this to your advantage when negotiating knowing that they will want to secure the sale no matter what.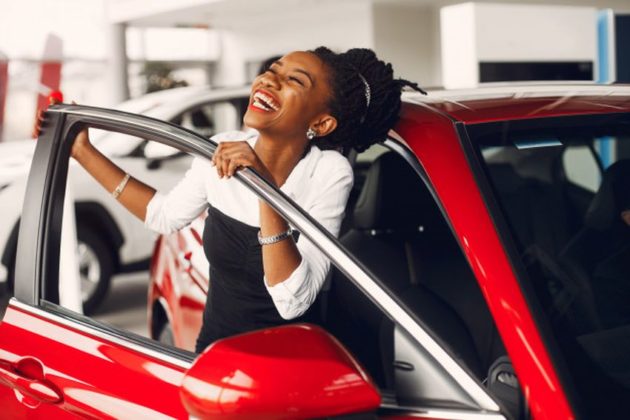 Summary
Summing it all up, there is no particular 'best time' to purchase a vehicle. However, there are times of the year where you may have a much higher chance of getting a better deal. This all comes down to whether you're fussy over what vehicle you want and the dealerships in your area. What you should always do no matter what vehicle you're wanting or where you are in the country is to do your research before visiting the dealership so that you're more informed about the market and most importantly what a reasonable asking price is for the make model, year and mileage and what isn't.