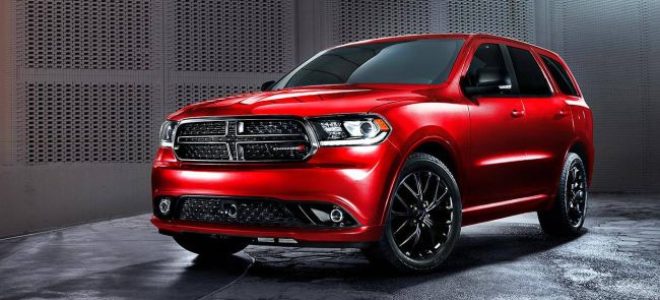 Based on the same aging platform as the Grand Cherokee, the Durango is Dodge's seven seater SUV. In spite of its aging technology and rather old engines still manages to sell better than many other cars in its class. However, because it will no longer be able to meet the latest safety and emission standards, the car has already been announced to be discontinued and replaced by a Jeep counterpart. There are some rumors though which suggest that the name might live on with the upcoming 2017 Dodge Durango which is expected to be an entirely different car than the ongoing model.
Many say that Dodge will employ a new modular front wheel drive platform. This will be the base of new Durango, and this will form the basis for an upcoming seven seats crossover. New car will look muscular and aggressive like the Durango but it will be marketed lower than the all new Pacifica. There aren't many official details about it just yet. Taking into consideration where Dodge is going as a company, it is safe to assume that the upcoming Durango will be a lot better than the ongoing model. Current Durango still lacks quite a few features that can be had on its competitors.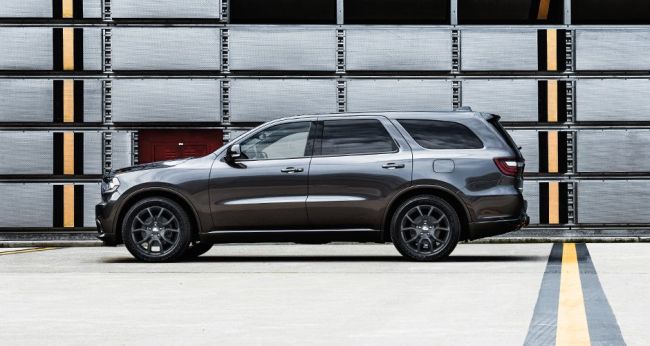 2017 Dodge Durango Price
In order to offer a competitive package and thanks to its new platform which is certainly going to be a lot cheaper to make, the upcoming 2017 Dodge Durango is likely going to start at under $25,000. This would make it the cheapest crossover on the market by a really big margin. Dodge will achieve this by offering it as a rather bare model with front wheel drive only and all the basic features. All of these are likely going to become available some time in the late 2017 and the car should be ready for the market by 2018.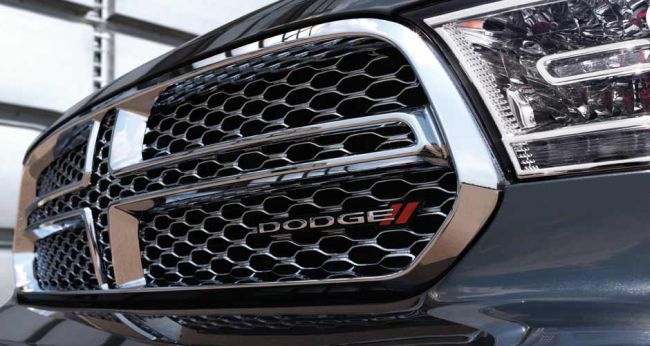 Drivetrain of new 2017 Dodge Durango
Because it will cost a lot less than the previous model, the upcoming Durango will also offer lesser engines than the rather large crossover. These are going to have to fit under the hood and unlike the longitudinal mounted engine, the new car will fit a transversely mounted one. This means that it will likely come as standard with Chrysler's Pentastar 3.6 liter V6 which should offer over 300 horsepower and 270 lb-ft of torque. Together with some chassis strengthening and a clever front differential, the car should easily be able to tow close to 5,500 pounds, more than enough for most families.
For those wanting more the upcoming Durango is also expected to offer a more powerful version that would most likely employ a hybrid drivetrain or a turbocharged V6 engine. In any case this particular model will come with all wheel drive only and around 400 horsepower and 400 lb-ft of torque. Even though there are no official towing ratings, it should easily be capable of tow up to 7,000 pounds or more which should keep its customers happy.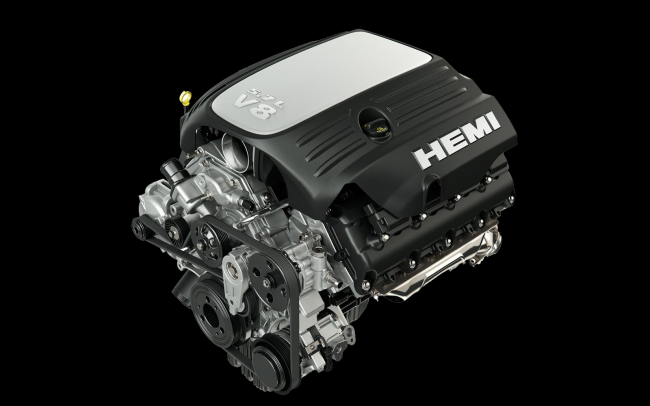 Exterior and Interior Design
Features aside, the upcoming 2017 Dodge Durango is expected to keep its brawny look unchanged. This is likely a requirement for it to be successful considering that most other seven seats family crossover are not as good looking as it. The trademark cross-hair grille should be carried over while the size should remain similar. There will be changes; due to the added benefit of using a new chassis, it will likely be slightly lower which might translate in a better drag coefficient and better fuel consumption on the highway.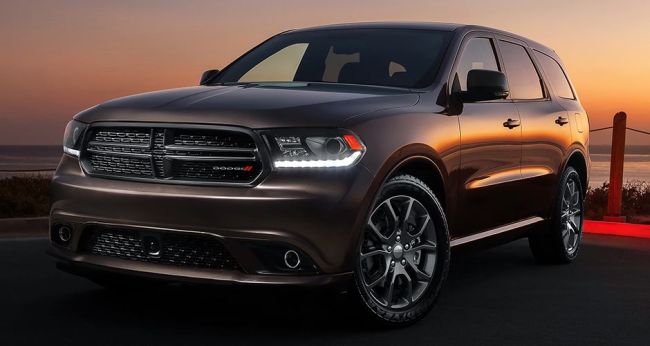 Its cabin should be even smarter than before with up to seven full seats. Some of the commodities you would ever need in a family car and all the safety features available even on the most basic model. This should make from the new Durango a real deal. With all above mentioned, it will likely quickly become a favorite over the usual cheap minivan.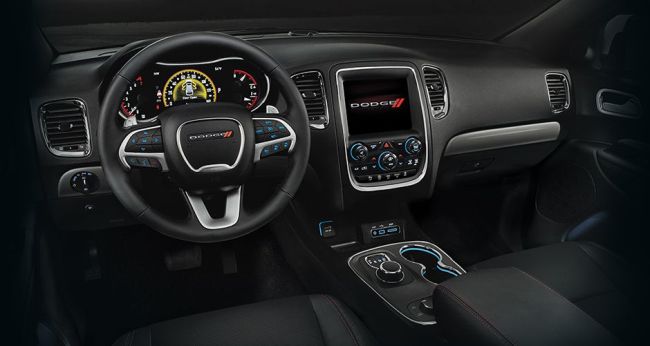 Video of previous Durango model: