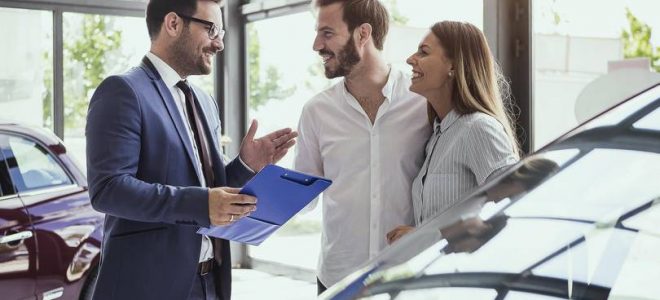 The process of buying a car, whether it is a new or a used one, is quite stressful. You need to invest both your time and money. Almost everyone needs to go through this process at least once in their lifetime, but a few secrets can help you to speed up this process and make it cheaper and easier.
If you are looking for genuine automotive dealers, then reach out to RunBidSell. By availing their service, you will no longer need to pay for the auction transport costs. If you are also planning to buy a new car, follow this article to know a few secrets that only car dealers know.
The 10 car buying secrets that dealers do not want you to know are as follows:
1. Make payment by cash
If you are paying cash, then you only have to pay the exact sales price. However, using a credit or a debit card for the transaction will result in you paying for the extra charges. The bank will charge interest and will increase your car's equity.
2. Use Your Reward Points
Banks tend to offer reward points that you can use to get great financial deals. With these reward points, you can enjoy a discount on your car loan.
3. Always Shop From the Website of the Manufacturer
Always lookup for the car of your choice at the website of the manufacturer. This simple tip will help you save a lot of money and time. Open the website and fill the car's details, including the features, model etc. Then ask the dealers for quotes.
Since the dealers compete against each other, you will receive the best price offers without having to negotiate. Take numerous quotes. If a certain dealer is charging more, you can let him know about the better deals that the other dealers offered. In case, they are not ready to cut down the price, try to negotiate for freebies like coupons, extended warranty, the guarantee period, etc.
4. Opt for Reputable Lenders
If using cash to make the transaction is not an option, you can skip the dealership financing part and opt for separate car loans instead. The dealerships can be very manipulative at times, and in turn, you might end up paying huge interests. They scam people using this technique and make huge profits. Hence, shop for financing deals through any reputable lenders or banks and be clear about your terms and conditions.
5. Do not get lured into the trap of additional features
Once you have finalized your deal, the salesperson will then pass your deal over to the business manager. It might appear as if the person's job is to deal with the paperwork, but it is not. In reality, they are also salespersons who are looking forward to earning some commission.
They will try to lure you into a trap by asking you to buy several add-ons, which you will probably never need. At times, these managers might even add the additional costs of security systems, additional warranty, paint protection, etc., to your bill without even asking for your opinion.
Such deals prove to be quite profitable for everyone at the car dealership. The only person losing on this deal is you. In case you want to purchase the add-ons, negotiate the price and then finalize your order.
6. Request for the final price
Do not get lured by the lowest priced offerings. The dealers, at times, quote a low price just to get your attention. Once you finalize the deal, the dealer will increase the sales price by adding a horde of additional charges.
Make it clear to your dealer that you are looking for a final price, including all the taxes and additional charges you will need to pay to take the car home.
7. Be secretive regarding your trade-in details
Your car salesman will want to know whether or not you wish to trade-in on your old car. In such a scenario, tell them you are not sure about it. You can get a better deal on your new car by not negotiating on your old car's trade-in value.
8. Lookup about the extended warranty period
The salesmen tend to present you with several add-ons once you have finalized the deal. They will tell you about how buying extended warranties can prove to be a fruitful option. However, as per consumer reports, the dealerships' fine prints often turn out to be fake. They make huge profits out of it.
Read the terms and conditions properly. Also, cross verify the papers without signing on them.
9. Test Drive More Than Once:
You will hardly find any flaws while test driving a car with the salesperson sitting beside you. The managers and the salesperson will show you the car in such a good light that you will hardly find any faults in them. A car is a big-time investment. Do not get lured by the sweet talks.
Take it out on a test drive without the salesperson narrating the car's qualities in your ear while you drive. If the car matches your criteria after a personal self-drive, go ahead and buy it.
10. Be polite to the salesperson
As they say, flies are more attracted to honey as compared to vinegar. Thus, be very polite while negotiating the deal. Purchasing a vehicle in itself is quite a daunting task. However, being polite and calm will smoothen the process. We agree that it is the salesperson's job to be polite to you, but once they see how genuine a person you are, they will help you by not charging extra.
Final Words
Lastly, inspect your new car properly. If the car is in a proper condition, finalize the deal and make the payment. Ask the dealer for the keys and drive your car home. Put the dealers' secrets as mentioned above into action and smoothen the process of buying a car.