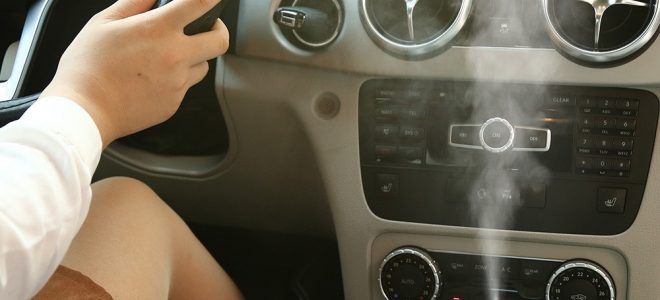 When you are at home, you surely want to feel comfortable and breathe quality air. However, when you travel or drive a car, you rarely think about improving the air quality and environment around you.
During winter, people experience a lot of health issues because of dry air. But worry not, a portable and personal travel humidifier can now be used to moisturize your car evenly.
When we are on the outlook for enhancing the air quality in the car, portable USB humidifier and diffuser could be the solution which is best suitable for all.
Here in this article, we will check out in detail about what these are, how these benefits and some of the best options available in the market.
Benefits of Using a Good Humidifier in a Car
A cool mist humidifier in your car works to facilitate the moisture to stay in the air for a long period. The sleek designs, easy to handle and other controlling features make it so perfect for your car that you will love using them.
Available with the USB cable, it can be connected to the standard USB slot as a power supply. You can just connect it in your car or near the desktop and feel a different world around.
Most of the USB enabled humidifier and diffuser for cars works on an ultrasonic diffusion technology that retains the essential oil elements in the best extent. You need to use the proper type of essential oil to get the desiring results.
This will play a crucial role to reduce the stress, boost up your mood, improves your health conditions and also keep away from different types of other chronic physical problems even without spending a single moment for overcoming them.
Generally for people who suffer from issues like respiratory problems, allergies, dry skin, etc. it is highly essential to get a humidifier and a diffuser for a car that can enhance the quality of air and provide you best therapeutic benefits.
The best part of using this must have car accessory is it maintains a feel of great companion when you are driving your car alone. Some more additional benefits of using these gadgets are:
Functions based on ultrasonic cool mist and requires no filter
Some of these works on USB and also with electrical power supply
Air moisture is increased for comfortable breathing
A deferrable output of mist and humidity control settings
Indicator lights and auto-off function for the safety of the device
5 Best Humidifier Devices You Can Get For Your Car
Humidifiers are today, not just a piece to add comfort but a necessity in day-to-day life. The wide range of humidifiers is now available on the market.
Based on the consumer reviews and features you can choose the best humidifier for your car, travel, office or home use.
Here are a few of them you can get for your car:
InnoGear humidifier diffuser works as a very good humidifier diffuser by spreading moistness around the place where it is kept. It is very easy to operate and is best suitable for car, office travel, and home.
Being highly portable and very easy to connect through a regular USB port you can use this device anywhere you want, no matter in your working room or car.
A cool mist dispersed in the atmosphere through this humidifying device saves you from throat irritations, nausea, dryness in the nose and other allergies.
Ecvision humidifier diffuser comes with an aesthetic appearance which is designed out of best material. It is, therefore, a great value for money product you can get for your vehicle.
This equipment can be filled with essential oil which emits the refreshing fragrance into the room or car. This diffuser model can be easily operated using the USB port, and it does not let out disturbing noise.
No need to feel tense about the consumption of more energy as it is free from the consumption of high voltage and works on the USB power supply.
NexGadget mini travel humidifier is excellent to use. This travel humidifier is portable and a creative version of a usual humidifier.
This is a great humidifier for you when you are driving a car or on a business tour. It is easy to operate as it can be plugged with the USB cable into the USB ports of laptops, iPhone chargers, cars, etc.
Designed to meet your specific needs, this portable humidifier complements any situation and lifestyle, combining best-in-class features, all backed by the best warranty in the industry at an attractive price.
BasicWuultrasonic mini cool mist aroma humidifier is another great portable USB humidifier which can be used in your computer or laptop whether at work or when you travel or in a car.
This portable USB humidifier unit comes with USB essential oil diffuser feature which can be used for relieving your stress. This ultrasonic USB humidifier diffuser works by vaporising the liquid and producing the cool, fragrant mist.
There are 2 filters that are included along with the diffuser. One filter is already installed inside the diffuser and there is another USB that can be connected to your laptop or any socket.
To assemble the diffuser, you just need to insert the filter into the underside of the humidifier and then just plug the same.
Lenofocus air humidifier and aroma diffuser also come with a USB port that will allow the uninterrupted supply of fragrance to your car environment. It removes the dryness by moisturizing the air and also provides a healthy environment by removing the dust in the air.
Once the container is filled in cover it with lid. Lenofocus USB diffuser will do the rest for you by diffusing aroma that will eventually fill your car, living space, office and other spaces you you spend your time in especially during summer heat.
The button attached to Lenofocus Portable USB Mini Air Humidifier with Aroma Diffuser for Car needs to be pressed to indicate power on mode.
Overall, humidifier and diffuser devices for car and travel are the best to be used with complete confidence. These can be your great companion in your vehicle to ensure refreshing air, peace of mind and calmness. If you do not own one, check them out and get one for the enhanced experience.