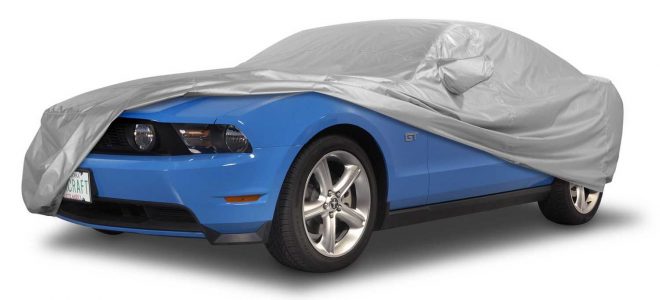 Why buy a custom car cover? Well, the simple answer to this is to secure your investment and make your vehicle look show-room-new forever. When you keep your vehicle safely stored, you can actually:
Avoid dents, scratches, and dings.
Protect it from man-made or natural hazards
Works as a perfect theft deterrent
Works as a barrier between your car paint and damaging climate
Prevents any filth and harm from getting on to the car.
Dents and scratches
There is insecurity you develop regarding the first dent that you see on your new vehicle. Unluckily, they are a life fact, and nothing other than covering your vehicle will actually prevent it. Yes, using vehicle cover adds a layer of security padding to the car against any type of scratches, dents, and dings.
Natural hazards
Tree, dust, and birds may appear harmless, but without a cover, those pose a severe threat to your car. It sometimes looks like birds aim for your vehicle with their droppings, and outdoor covers catch these bombarding before they impact your paint job. On the other hand, trees do render shade to your vehicle but berries, but sap and pollen may cause havoc on your four-wheeler. However, if you park your car under the shade of a tree with a high-quality cover, then there is no fear.
Damaging climatic conditions
Surely, you are not a meteorologist who can prevent the harsh weather from damaging your car. A sudden harmless rain may cause tiny scratches or blemish on your and initiate the corrosion procedure. However, a waterproof car cover can keep your vehicle dry and safe.
The harsh UV rays of the sun can take away the colour of your pain. But your car cover yields a reflective cooling effect and prevents photodegradation.
The benefits of custom fitted car cover
A custom fitted cover is particularly designed to the make of your vehicle. None of the details are left unattended. Custom fit vehicle covers stick to every contour of your car along with mirror pockets and antennas. While universal-fit covers are saggy and can slip and slide. It may rub against your car pain and damage it. The specialised cut of the fitted cover is the right choice to wrap your vehicle and secure it.
When getting car covers for Chevrolet, you should consider:
The weather conditions of your place
The right colour and storage needs
And how often you park your vehicle:
Tips to choose the right car covers for Chevrolet and storage needs:
Covers are available in a plethora of colours but choosing the right one isn't just a matter of personal taste. Here are some tips to consider:
If you reside in a sunny place, go for light colour fabric for outdoor storage.
If you have a light colour car, choose the light colour fabric.
If you reside in a cool place, then choose dark colour fabric for outdoor storage
These tips will help you choose the perfect custom car covers for your vehicle.
If you would like some more custom things, like custom floor mats for you car, you can check out vipavanti.com for some info.