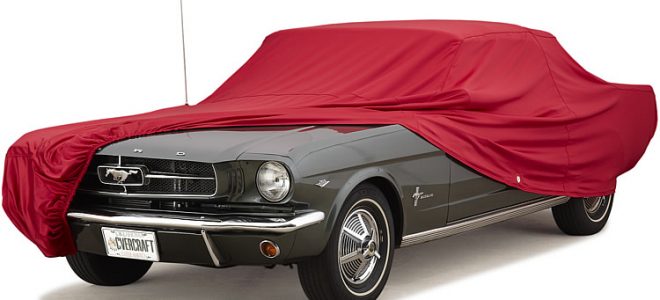 If you run a commercial garage, it is important to consider the general safety of your client's vehicles especially if they are leaving the car in the garage for some time. One of the best ways in which you can protect the cars from different types of elements is having a car cover. I would recommend you to buy the best car cover for all usage so that you protect the cars regardless of the weather.
A car cover works well in protecting the vehicle from humidity, scathes, spills, dust, dings, birds dropping, pollen among others. All these are conditions that affect the general look of your car's exterior. Additionally, it protects the car from harsh weather conditions that can result in permanent damage.
This guide will help you pick the right car covers that you can use in a commercial or home garage. Pay attention to the following tips to help you pick the right one.
Universal Vs Custom Fit
Choosing the right car cover depends on the nature of the business. In this case, running a commercial garage would require you to buy a universal car cover so that it can fit a wide range of vehicles. These covers provide a universal fit so they can be used on different similar vehicles.
The only downside with universal car covers is that they are designed for an average car. This means that they don't have pockets exactly where they will fit the mirrors or the antenna.
Again, you can also buy custom-fit car covers so that you can use them in case you are dealing with SUV or pickup.
Water Resistance
You can also be in a dilemma of choosing between a waterproof car cover and a water-resistant car cover. A car cover that is totally waterproof doesn't allow moisture to pass through. This is a great idea but these types of car covers trap in moisture. When moisture collects under the car cover and it is unable to get out, this can lead to corrosion because of the stagnant water. As a result, your car's paint will be affected.
Frankly speaking, waterproof fabrics do not exist. I would advise you to look for a breathable car cover because it allows condensation to evaporate fast. This means that your vehicle will not remain wet hence preventing rust and corrosion.
Having breathable car covers is great if you park the cars outside because they are exposed to the rain.
UV Protection
When you are choosing a car cover for outdoor use, it is important to consider its UV protection capability. You should not only concentrate on the exterior of your car in regards to sun exposure because most of the cars have a clear topcoat that protects the car against UV damage.
Covering your car prevents the interior materials like the upholstery and dashboard from fading. Again, when the inside of the car becomes too hot, it can cause the plastic and leather parts to crack. Look for the best car cover with UV protection so that you can keep the interior and exterior of your car safe from the harmful rays.
Lining
Car covers are designed differently so you can find models that are designed with a soft inner lining. If you have a new vehicle that you would like to maintain its best condition, looking for a car cover with an inner lining can be a great idea. These covers have different layers of softness so you can choose the right that suits your needs. You may also read this article about how to choose a right headlights bulbs for your car.
Up To What Point Do You Want To Cover The Vehicle?
This is another consideration that you should make. When you are running a commercial garage, it is important to have all the types of car covers so that you can meet your client's needs. For instance, you can have car covers to cover a full vehicle; others can be used to cover a truck cab, truck bed, convertible, snow shield and much more.
Lock and Cable
This is another crucial aspect that you should check when selecting a car cover. After all, you don't want the cover to be blown away when there is high wind. Again, a lock and cable are good for places with chances of vandalism or theft.
Most of the car covers feature reinforced grommet holes at the base where cables pass through. The cables run through the underside of the car to ensure that the car cover is secure.
Storing the Car Cover
It is also important to consider how you will store the car cover when it is not used. Of course, not all the vehicles in your commercial garage will be covered 24/7. You need to have a convenient and safe way of storing the car cover when it is not in use. This is important because it prolongs the life of the car cover and also helps you keep it clean.
You can look for car covers that come with storage bags so that it can be easy to store when you are not covering the car. Not all models come with a storage bag and some manufacturers even allow you to purchase a storage bag that matches the color of the car cover.
Weight
It is also great to consider the weight of the car cover before you purchase because it makes it easy to store. You will find that most car covers feature different weights ranging from heavyweight, middleweight to lightweight covers. Depending on how often you take it on and off, you can choose the right weight that suits you.
Final Words
A car cover is an important car accessory that you need to protect vehicles against all elements. Not only does it protect the exterior but also the interior of your car. Knowing how to choose a car cover for commercial purposes is important so that you can choose a model that will serve you for many years. I believe after checking this guide, you will not have trouble identifying the right type of car cover that you need.