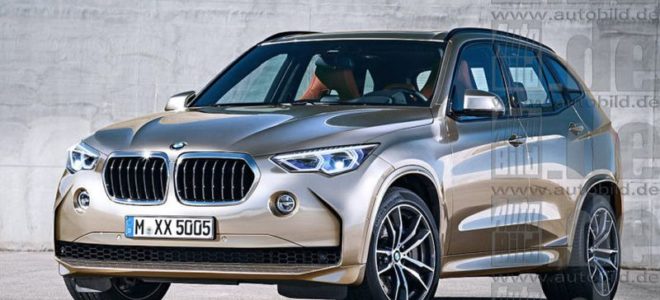 Here we are with a new set of spy photos of upcoming 2019 BMW X5. This time around photos depict a more masculine version of BMW's SUV. From this, we can tell that the vehicle in question might be an M variant of X5. Blue brake calipers and fat exhaust pipes only confirm our opinion. Recent reports even suggest that X5 M50i model is in the works so that just might be what we are looking at.
Like previous test mules, this one also features a massive camouflage. But, regardless of this, we can tell that BMW is adamant to skip one step in the X5 life cycle and jump straight onto the next-generation of this vehicle. While the design is going to be a recognizable BMW's by all means, under the exterior body new X5 is going to be precisely that. An all-new SUV under a titbit more masculine body.
Using of CLAR platform will help new X5 lose some of its weight. This will be achieved through the use of lighter materials which will make 2019 BMW X5 lighter but bigger at the same time. The wheelbase will be longer, which will result in more space for both passengers and their luggage.
As far as performance versions go, the X5 M50i won't be at the top of food chain, as the Munich-based company is planning a top-to-bottom M version. The later one mentioned will use BMW's biturbo 4.4-liter V8 unit capable of producing 600 horsepower. This variant will probably feature company's Competition package which would further enhance its heartbeat under the hood.
The regular versions of 2019 X5 are expected to greet the market in mid-2018, powered by both diesel and petrol engines. The X5 M50i should come hand in hand with standard versions same as X3 came together with its M40i variant. Also, hybrid versions are also in a mix whereas a more powerful xDrive45e model is going to replace current xDrive40e.
11/08/2017 Update: The new generation of BMW X5 is expected for some time now. The ongoing gen of this vehicle has been around since 2013. The spy photos of new 2019 BMW X5 which will signal the next-gen, have been circling for almost two years. Together with new X5, the German automaker is developing the X7 SUV, which means that X5 will no longer be brand's flagship vehicle. But, regardless of this, it still has an essential place in BMW SUV lineup. The current version has had nothing but success on the market, and the Munich-based company plans it to stay that way with a new version.
The latest set of spy photos gave us the best look so far at the new X5 SUV. These were taken at the BMW's factory in Spartanburg, which means that something new is happening with this car. What we have seen on the previous prototypes were big, bulky bumpers, while things like rocker panels were missing. Now, the 2019 BMW X5 test mule looks nearly production ready. The only things that seem out of order are taillights at the back and the low end of the bumper at front. The camouflage is still wrapped around the new X5 which means that they still have work to do.
Another thing that we have noticed on these photos is that there are two different models. From a quick glimpse at the A-pillar, you can tell that blue prototype is likely an M or M Sports version. The black one is probably a more luxury orientated specimen. And, like you are probably used to by BMW the general shape remains the same. This comes as a surprise because BMW didn't change its design language in last decade. The trademark kidney grille is now larger and more upright, which is similar to what we have seen on the X7 concept.
No official word, only speculations, on what 2019 X5 hides under the grille. What we expect are turbocharged six and eight-cylinder engines. Also, a horsepower-packed 2.0 in-line four could be part of the lineup. On the fuel conservative side, you will most likely find a plug-in version. There's no word on the release date but follow the upcoming auto show season, and you might see new BMW X5.
01/10/2017 Review: The ongoing BMW X5 has been released back in 2013 so you would expect it to carry on for a few more years. However, this is not the case. Why? Well, the car actually shares its underpinnings with the second generation which has been released back in 2007. Since then the running gear, engines and chassis remained pretty much the same. This is going to change though for the upcoming 2019 BMW X5 which is going to have nothing in common with the current car. For starters, the new X5 will use a new platform, it will more than likely get a set of new engines and it will also be slightly differently packaged. The end result should be a more refined and better to drive SUV that will continue to drive as good as a sports car.
2019 BMW X5 Release date & Price
Despite the spy photos being around for some time now, the release date is not yet close. The third generation of BMW X5 has been on the market since 2014 MY. But, most of the underpinnings are there since 2007. In spite all of this the upcoming generation will debut in 2018 as 2019 MY. Also, there is a slim possibility that 2019 X5 is going to debut during this season of auto shows. In accordance with all of this, we are expecting for sales to start in late 2018.
It is still early to talk about the price of 2019 BMW X5. The car is due to arrive in the dealerships in late 2018, so BMW is nowhere near to determine the cost. The current rear-wheel-drive 2017 BMW X5 sDrive35i is priced at $56,500. The prices go up quickly with this model as all-wheel-drive asks for $2,300 more. Move onto diesel, and you need to part with $60,200, while the hybrid is $63,000. If the powertrain of your choice is V8, the price is $73,000 for xDrive50i. The top tier M version starts at almost $100,000.
The chassis of new X5
The largest change for the 2019 BMW X5 is going to be the platform it will be using. BMW is doing this move in order to streamline their production process and offer a better overall car. The new CLAR, or Cluster Architecture, chassis will be using large amounts of aluminum with some magnesium and likely carbon fiber as well. With it, the X5 should drop at least a couple hundred pounds while becoming a lot more rigid. This will improve the NVH levels and it should allow BMW to install a softer suspension system to make the car more comfortable without losing the driving characteristics.
Unfortunately up to this point they haven't released any information on it. From the spy shots seen a while ago the new X5 seems to be pretty much the same size as before. However, while the wheelbase seems close enough, the track width seems to be larger on the new model. This might have been done in order to free some more space inside the cabin and give it a more planted feel on the road.
The design – inside and out
Even though the official pictures of the 2019 BMW X5 are still well under wraps, not that long ago a prototype was seen wearing light camouflage. This has a very similar front end to the 7 Series with large grille-nostrils, rather slim headlights and a bumper which is nearly identical to the large sedan. From the profile it looks very similar to the current model but this is to be expected with BMW which usually prefers a more conservative design.
The rear also seems to be considerably sportier than before with the new rectangular exhausts, slimmer headlights and likely a roof spoiler found across the range. The interior is currently the largest unknown factor about this future model. Some suggested that it would get an all new dashboard but this may not be true. Instead, BMW may turn to their other models like the 5 or 7 Series in order to take design cues. Even if this will be the case, the X5 will more than likely offer a minimalist design, great materials and a top end equipment level.
The engines on new 2019 BMW X5
The current car featured a range of 4, 6 and 8 cylinder engines and this will not change for the new model either. However, it seems that BMW may add at least two new versions to the car. There might be a lesser 2 liter turbocharged petrol engine added to the mix which could provide as much as 250 horsepower and more than 250 lb-ft of torque. Like the base diesel, this is also expected to come as standard with rear wheel drive. A new 3 liter turbocharged inline 6 petrol engine might also be added to the range as a lesser alternative to the xDrive50i. These two new engines will likely be the only petrol engines available in some markets. The 2 and 3 liter diesel engines will likely be carried over mostly unchanged. The gearbox will likely be replaced by a revised 8 speed ZF automatic across the range.