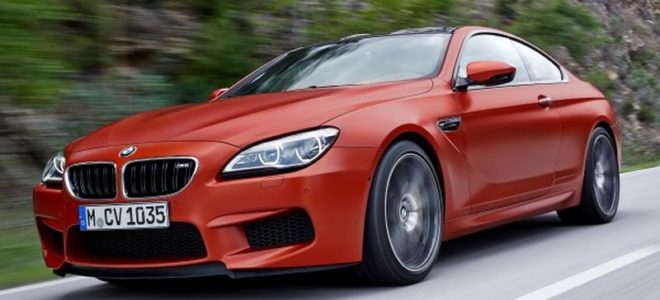 It was a long time since the BMW's 6 series was a small and fast coupe, which pioneered the in-line 6-cylinder engine. Now, it is a large and muscular spaceship, with a pretty powerful engine, but even that engine is struggling to overcome the weight of this walrus, which happens to be about two tons – quite a weight for a coupe. The BMW 6-Series, and especially the 2017 BMW M6 variant will finally address this issue, with the introduction of the new, lightweight platform, that promises to shed off much of the body fat. The twin-turbo V8 will be inherited from the previous generation and with its almost 600 horses, we don't see anything wrong with that decision. Nevertheless, it looks like the BMW is on the right track to over throne Porsche when it comes to the powerful limos.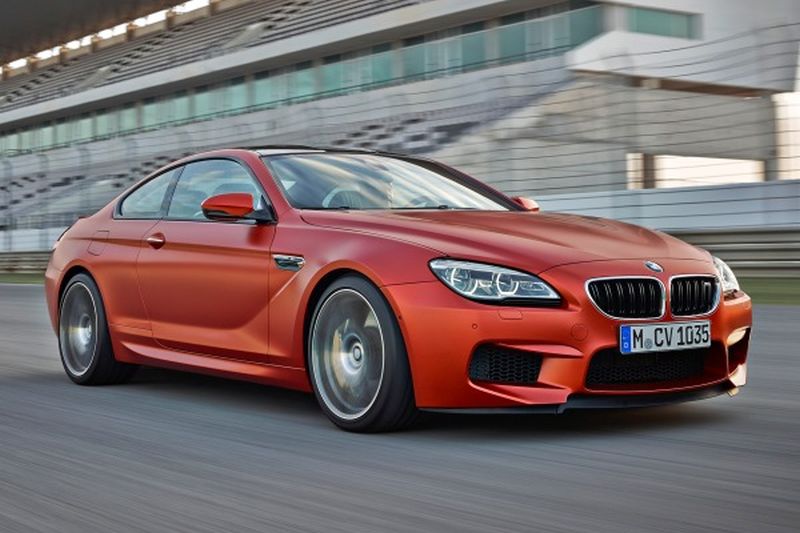 Engine and Performance of new M6
The beating heart of the new BMW's flagship will be, as mentioned above, the 4.4-liter twin-turbocharged and intercooled, direct injected V8, capable of delivering up to 560 horsepower, at 6,000 rpm, with a maximum torque output of around 500 pounds-feet, at 1,500 rpm. This beastly engine will be paired to a 7-speed dual clutch automatic transmission system, which will be mandatory, but not the only option, as the old 6-speed manual is still in play, as per request of the diehard fans. The new M6 will show exhilarating performance, as it will be able to accelerate from 0 to 60 in just 4 seconds, which is truly a remarkable result given the weight of around 4,250 pounds. The top speed is set at 155 mph. The fuel economy isn't great, but that shouldn't worry you if you are even considering buying this car. The estimated EPA fuel economy is rated at 20 mpg on the highway, 14 mpg in the city and 16 mpg combined. Estimated cruising range on the highway is 422 miles, while in the city that number would be around 295 miles.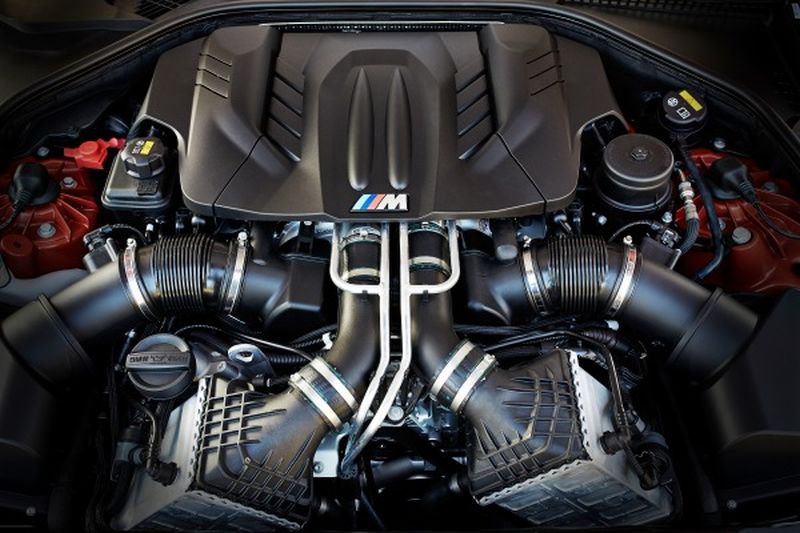 2017 BMW M6 Exterior, Design and Dimensions
The new M6 will hardly feature any exterior changes of the previous generation. The powerful looking, great white shark appearance is still present, with only modification done to the front air intakes, which are now positioned slightly lower than before. The headlights now feature full LED illumination, but hadn't undergo any serious design overhaul. All-in-all, everything fits nicely and go well with each other, as the new M6 looks strikingly awesome, as always. The car is 193 inches long, 74.8 inches wide (excluding the side mirrors), 54.1 inches high, with a wheelbase width of 112.2 inches. The standard equipment will include 19 X 9.5 front wheels and 19 X 10.9 rear wheels and material is, of course forged aluminum. The fuel tank capacity is approximately 21.1 gallons.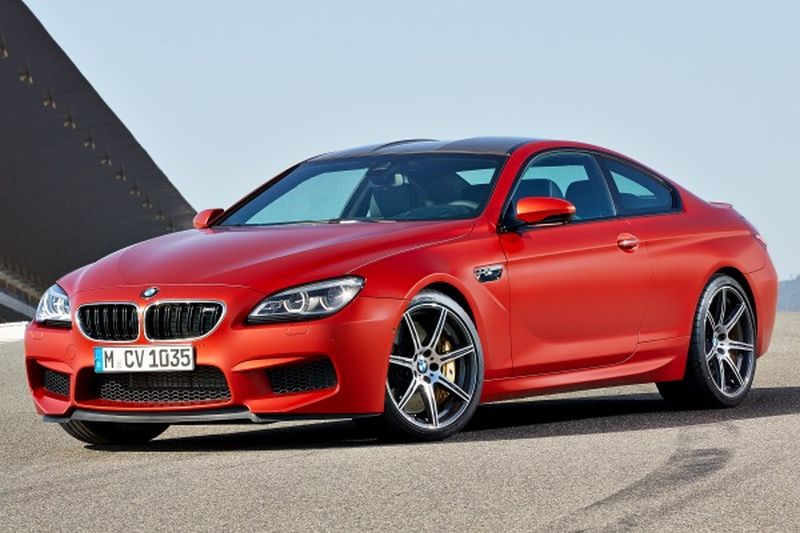 Safety Features
You wouldn't expect a car of this class to come without the abundance of safety features, right? The new 2017 BMW M6 will be locked and loaded like a tank, with included many sophisticated features such as DSC III Electronic Stability Control, ABS, Side Impact Beams, Dual Stage driver and passenger airbags, BMW Assist eCall emergency S.O.S, front and rear parking sensors, forward collision system, low tire pressure warning, curtain first and second row airbags, airbag occupancy sensor, driver and passenger knee airbag, backup camera and first aid kit.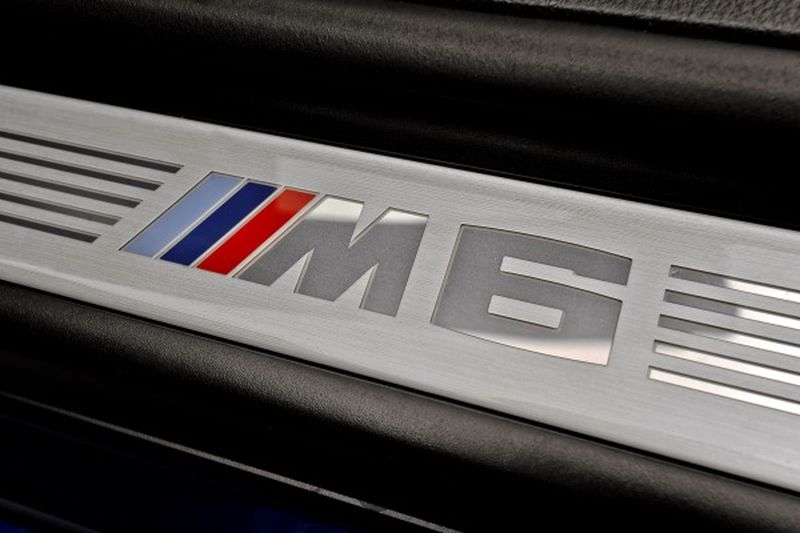 Interior and Features of 2017 BMW M6
On the inside, the new BMW M6 won't lack luxuriousness, nor comfort. Comfortable seats with leather upholstery are ready to welcome any car enthusiast and with many included entertainment and other features and gadgets, you won't even remotely get bored. The new model will come with 16-speaker Harman Kardon Surround Sound Audio system, SiriusXM satellite radio with a 600 W amplifier, Aux audio input jack, steering wheel controls, Weatherband, DVD-Audio, enhanced USB and Bluetooth connectivity, LCD touchscreen, real-time traffic display, cruise control dual-zone automatic air conditioning and much, much more.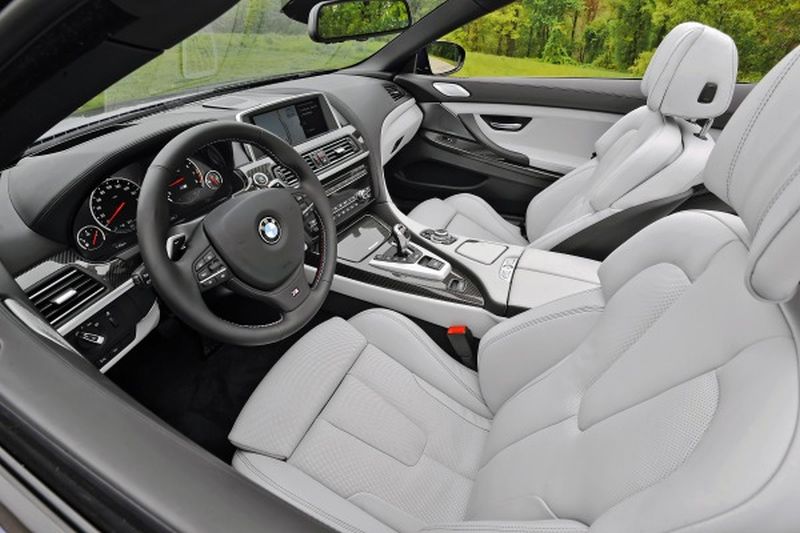 Pricing
The new M6 will start at around $114,000 and the price will go up, depending on the additional options you'd want included.