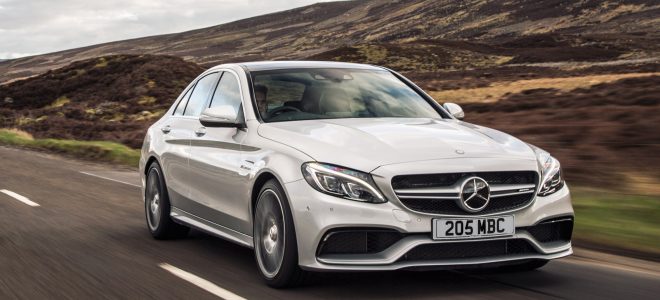 A sports car has the ultimate luxury and performance purpose. They are fun to drive, fun to show off and fun to take care of – owning one is more than just owning a car. It is a hobby. A lot of car owners might even go so far as to say it is a lifestyle.
So, if you are in the market to buy, or just like to keep track of what's available, here is a list of the top sports cars on the market in 2023.
Fiat 124 Spider
Fiat often gets overlooked as a top sports car brand, especially in the U.S. While it is true that not all fiats are necessarily luxury cars – they do make some classic, very appealing sports cars with a vintage feel. The Fiat 124 Spider proves that the Italian car makers shouldn't be discredited in the enthusiast car world.
The 124 Spider is a new take on an iconic model. Two seats, open-top, front-engine – just like a sports car ought to be. It is more than just a pretty build, though; the 124 Spider has a powerful 1.4-liter turbocharged engine, and according to 0-60 Specs, it can go from 0-60 in just 6.3 seconds, which is super impressive for a car of its size.
Porsche 911 Carrera GTS
Porsche is undeniably a prestigious carmaker – when it comes to sports cars, for a lot of people Porsche is the very top of the line. The 911 Carrera GTS carries on that prestigious value. This car changes the reputation that the Boxster is very the best of what Porsche produces.
This car is fast, agile and comfortable. It is the most powerful Porsche 911 yet, with a turbocharged engine and less than a 3-second 0-60 acceleration. For everything it has in power, though, it does not lose in comfort. The 911 Carrera GTS has a roomy, luxurious interior and plenty of legroom for those longer, relaxing drives.
Jaguar F-Type
Powerful, accurate and superior on a winding road, the Jaguar F-Type is not only fun to drive, but it also matches top Porsche and Mercedes models in prestige. It is also versatile. The F-Type comes with a v-8 or v-6 engine, depending on the model, and in some models features adaptive 4-wheel drive for rougher roads – this is a car you can really take places, without the constant worry.
The F-Type gets up to 60 mph in about 3 seconds – and it does it with a classic-sounding, roaring engine that a lot of drivers love. Everything about the power of the F-Type shout.
Mercedes AMG C630 Coupe
Moving away from the little, two-seater, front-engine models, this little Mercedes Coupe has all the power and luxury of a great sports car with an added element of comfort. It has a twin-turbo v-8 engine that can accelerate rapidly (under 4 seconds, depending on the model) and drives smoothly at high speeds.
The Mercedes AMG C630 coupe loses a little of the flash of the classic top-down, two-seater car, but it still looks great. Those who know cars will know that Mercedes-Benz has had the last word in luxury vehicles for decades. This little coupe is a prestigious car, guaranteed to make an overwhelming impression everywhere it goes.
McLaren 570S
McLaren is a high-end British carmaker, and the 570S is reminiscent of its flagship exotic car series. This is a ridiculously fun, flashy and head-turning little car – definitely not for casual road trips or family outings. Launch control gets this car from 0-60 in about 3.1 seconds and keeps it accelerating smoothly.
The 570S is actually one of the most reasonable McLaren cars. It is more affordable than other models (about in range with the Porsche 911 Carrera GTS) and a little easier to use, with redesigned doors that allow drivers and passengers to enter and exit the car smoothly. As far as looks go, even this 'reasonable' McLaren is about as sleek as they come. It looks like a sports car drives like a sports car, and will call attention to itself the way a top-rated exotic car really should.
Which is best?
In short – no one can really say. Again, sports car ownership is a hobby, and like any hobby, everyone has their preferences. If you are considering investing in a sports car, consider what you are looking for. Do looks matter more than performance? Is comfort important? Do you want something fresh and modern or classic and refined?
It is worth it to review a few different top sports car lists out there to get a full opinion. Some websites will rank certain cars over others, depending on what features they find most important.
Whatever your taste, get out there and test drive that car you're really dreaming about.