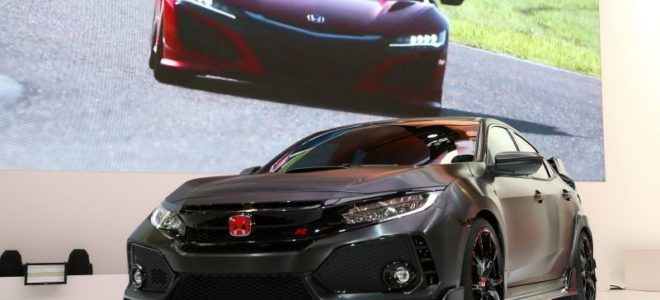 North America has long been waiting for Honda to bring its Type R Civic to its shores, and that moment is now closer than ever. At the Paris Motor Show Honda presented us with a prototype that is very close to the final product. It should hit the U.S. market during the next year as 2018 model. On the front end 2018 Honda Civic Type R features extremely aggressive body kit with huge fenders and air intakes. At the back, New Type R Civic has large rear wing like we are used to seeing on previous Type R models, carbon-fiber details diffuser, and three exhaust pipes.
Regarding the engine options Honda has remained silent during Paris Motor Show. What is known from earlier is that the 2018 Honda Civic Type R will feature turbocharged four-cylinder 2.0-liter engine. This engine produces 306hp and 295 lb-ft of torque on the current model but these numbers are expected to increase on the upcoming one.
The above-mentioned engine will be mated to the six-speed manual transmission that will be transmitting power to front wheels.
Upgrades are expected on the brake system, suspension, steering and handling.
Here is a first-look video of 2018 Honda Civic type R from Paris Motor Show:
The world of cars is built on competition. While most of warfare happens in segments of pickups, sedans and luxury automobiles, in the upcoming year we are going to have a duel between two very serious hatchbacks. Ford Focus RS and 2018 Honda Civic Type R respectively. Main reason for duel of those two cars is that Civic Type R is coming to the U.S. market for the first time in years. There are various sets of information and photos that are circling the internet, that are saying a lot about the upcoming model. Shape of the car is mostly known by now, because prototype that has been shown around is very close to the final product. Lots is already said about interior and engines ( read the rest of the article) but one thing caught imagination of Civic fans by just watching and listening to this video:
The thing that can be heard concerns the transmission of the car. On the overrun you can clearly hear the engine pop. According to some experts and car enthusiastic alike, this can be a sign of automatic transmission. This brings us to conclusion that 2018 Honda Civic Type R will be offered in both manual and automatic transmission.
Introduction
Unlike the other generations of the Type R, the current model is only available in Europe and Japan as well as a special order in a couple other markets. For an unknown reason Honda decided not to offer the car on the US market which is by far one of the largest markets for this particular model. Luckily though, this is about to change with the upcoming 2018 Honda Civic Type R which has already been confirmed as a model for the US market. While there aren't many available details about it, the car might not be what many people expect and that's a high performance hatchback like it always was.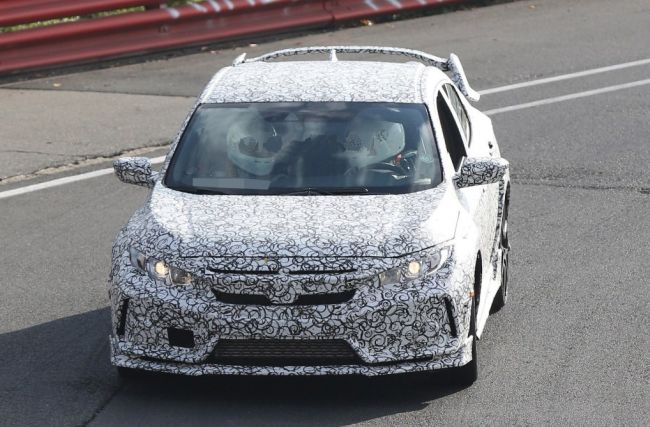 2018 Honda Civic Type R Price and Specs
Instead it seems that Honda, at least for the US market, is going to offer a high performance CR-Z as the replacement for the older hatchback Civic Type R, a two-door hatchback that will likely be sold above the future Civic Type R. Also, not too long ago Honda showcased a two-door coupe Civic which would make quite a bit more sense than a hatchback considering the upcoming CR-Z. A rather different approach will be the European and Japanese markets which are set to receive only the five-door hatchback Type R which is basically going to be a refresh of the ongoing model while the US market will receive the new cars. The price is likely going to start closer to $35,000 than we would like to admit but even so the new Type R should be a really interesting car.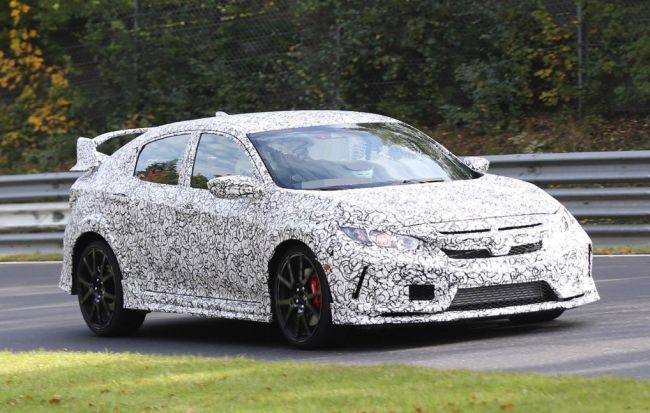 Engine and Transmission of 2018 Honda Civic Type R
The current European version of the car is using a 306 horsepower and 295 lb-ft of torque turbocharged inline 4 petrol engine which powers the front wheels via a 6 speed manual gearbox. This is expected to be carried over on the 2018 Honda Civic Type R as well, especially since it is a rather new powertrain which is still capable of many great things. However, we expect the output of the engine to get closer to 330 horsepower and 310 lb-ft of torque which is a large, but not unobtainable, power figure. The 6 speed manual is still going to be offered as standard but on top of that the Type R might also receive an automatic in order to appeal to a larger market.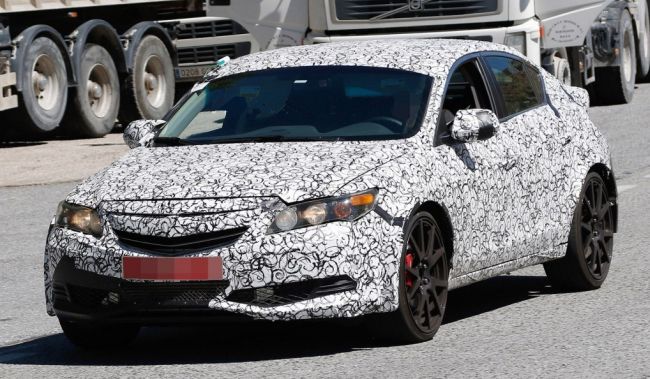 One of the main selling points of the Civic Type R has always been its low weight, front wheel drive chassis and powerful and reliable engine. Well, the new car should tick all these boxes except for the front wheel drive part. We expect that the US version of the car will be offered with a similar all wheel drive setup to that on the Focus RS. This would be able to shuffle power as it is needed and thanks to the more powerful engine and lower than 3,300 pounds weight, the new Civic should be a blast to drive. A front wheel drive model is still expected to show with the new generation CR-Z which should use Honda's new front suspension system that should basically offer a neutral driving experience.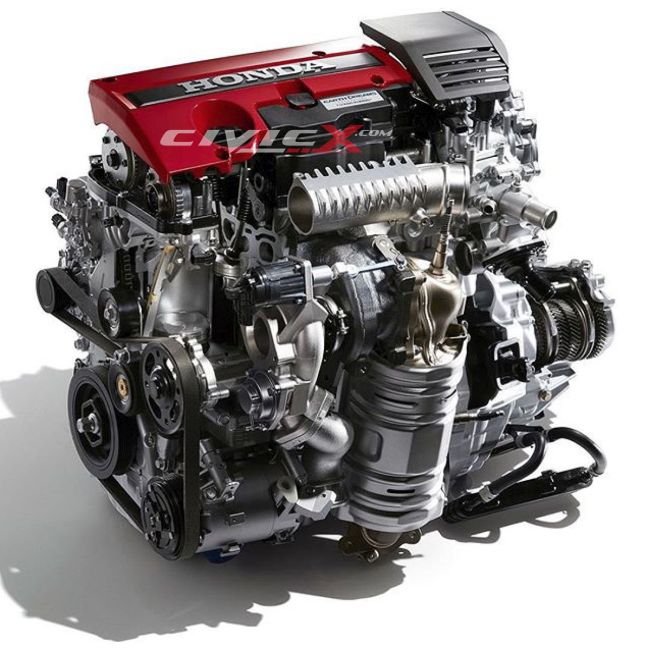 Design
The concept showcased a while ago was a two-door coupe but the 2018 Honda Civic Type R will definitely come in more shapes than just one. The US market is expected to receive a two-door coupe, which will very likely become a fan favorite quite fast, as well as a four-door sedan, the first on the US market and one of the first Worldwide. The European market on the other hand is expected to stick with the current hatchback design which is usually favored by the European buyers. Like with most other small sports cars, the Type R will feature an upgraded interior as well with better seats, a new steering wheel and very likely a similar trim level to a top end model.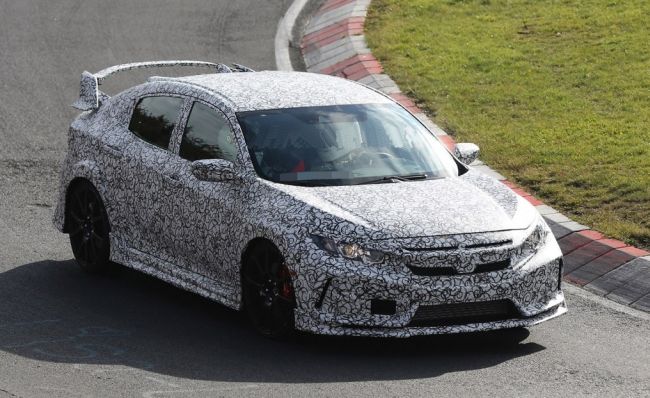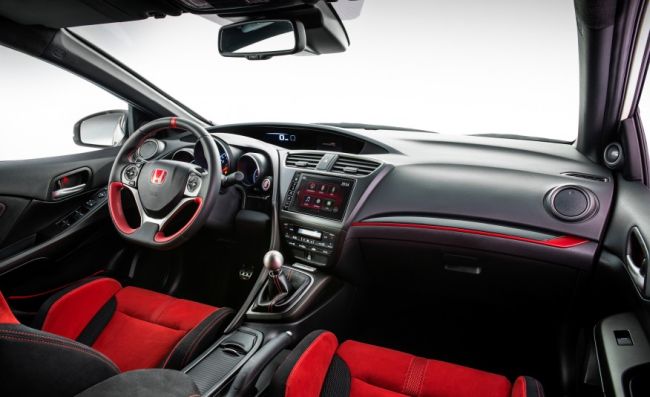 Release date
Classic Honda Civic Sedan goes on sale in just a few weeks as 2016 Model. Hatchback version, along with classic coupe installment of Honda Civic, will also be released during this year, with end of the year being expected time for it's release. The model we talked about here, Type R, will be released during the calendar year of 2017 along with Si model. It will be the first Type R Honda sold on U.S. soil, and it will also be sold as 2018 model.
Photo credit to: motorauthority.com