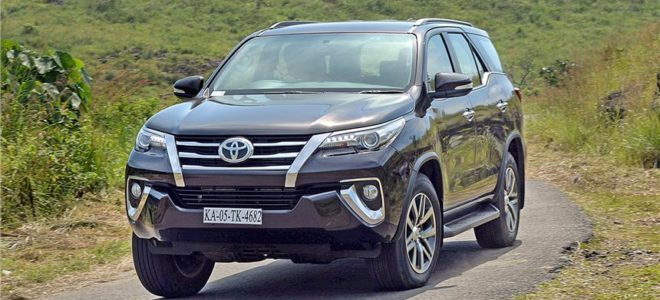 05/17/2017 UPDATE: For a long time, it seemed that this SUV from Toyota was losing the battle with time, but Japanese manufacturer surprised us with an all new 2017 Toyota Fortuner. The next generation vehicle that we now have on our hands didn't just undergo changes on exterior and interior, but it was also changed under the hood. Fortuner SUV is one of the first vehicles that was transferred on Toyota's Global Platform (TNGA). Thanks to platform shift this SUV is both wider and longer from its predecessor.
The changes were many, but we would like to start with the on which happened under the bonnet. The all-new diesel unit powering 2017 Toyota Fortuner is now an all-new 2.8-liter GD engine which can produce 177bhp and 450nm of torque. These figures stand when the named mill is mated to the automatic transmission. When attached to manual gearbox it has the same amount of hp but torque changes to 420Nm. Thanks to this engine Fortuner is now improved in both performance and fuel efficiency.
Together with new powerplant 2017 Fortuner got a new transmission. Together with a six-speed manual transmission which was available on the old model on FWD model now we also have an automatic gearbox. The later one comes as an optional feature on AWD version of this SUV.
Novelty also comes with petrol units powering the 2017 Toyota Fortuner. The engine in question is a 2.7-liter four-cylinder DOHC Dual VVT-I powertrain. This motor comes with an output of-of 166bhp and 245Nm. If it sounds familiar, it is because it is being used on Toyota Innova Crysta. With this unit, you can also choose between manual and automatic six-speed gearbox.
Thanks to the increase in size new Fortuner now has more space inside the cabin. In order to make it more desirable, Toyota added a bit premium look to this vehicle and a set of features. The top tier version of Fortuner comes with features such as 8-way electrically adjustable driver seat, 8-inch touchscreen infotainment system with satellite navigation, digital audio broadcasting & radio, Bluetooth, intelligent manual unit, paddle shifters and leather seats among others. On the safety side, you will be satisfied to know that this model comes with seven airbags, ABS with EBD, brake assist, traction control system, trailer sway control, reverse camera, electronic stability control and hill start assist control.
Exterior changes are most visible at the back where rear end was revised and made more desirable. The modern look was achieved with one of a kind C-pillar, windshield which was elegantly wrapped around by roof and side sheets, high mounted spoiler and refined taillights. Between the lights we now have chrome detail putting them together. The bumper is also bulky adding that premium-sport look to the Fortuner.
Moving to the front and you will immediately notice new sporty headlights, new front grille, and a bit narrowed windows that make the Fortuner more sportier. The entire side profile now has more elegant and premium look. The general shape of the car was retained, but with smooth touches here and there 2017 Fortuner looks better than ever.
06/01/2016 Review: Released last year, the all new Fortuner managed to become a better seller than Toyota ever hoped thanks to its refinement, great exterior and interior designs and efficient yet powerful engines. However, the car is not perfect and despite the fact it still is a great seller, it seems that a new model is going to be released with the 2017 Toyota Fortuner which is going to address a few issues and likely give it a more powerful version as well. Like before, the updated model is still going to be the same basic car, so the body on frame construction which not only allows it to tow a lot more than some of its competitors but it also means that it is a great off-road vehicle without having to compromise on too many things.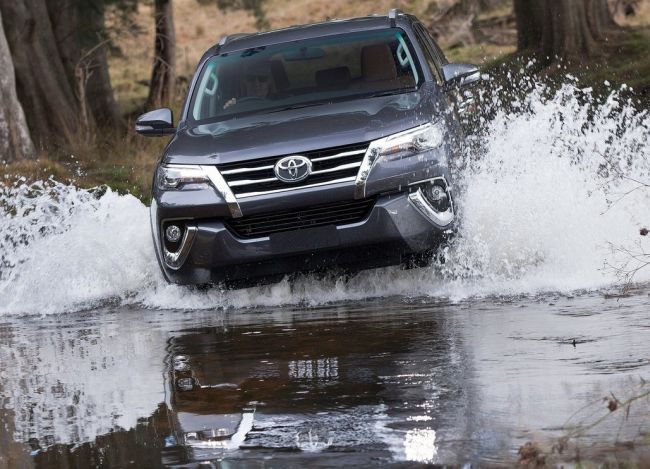 2017 Toyota Fortuner Price and Changes
The update is also expected to bring some changes under the skin of the Fortuner. Main changes are expected on its suspension system which has been criticized by some as being too soft and unresponsive. In order to solve that the car is expected to get slightly better shocks but still the same springs which will not make it any stiffer but it should become more compliant, both on and off the road. The price will remain the same as before (34,800$ for the basic model) in most markets around the World but some expect a new high end model to be introduced in some parts of the World such as Australia where the Fortuner will have to compete with an updated Trailblazer.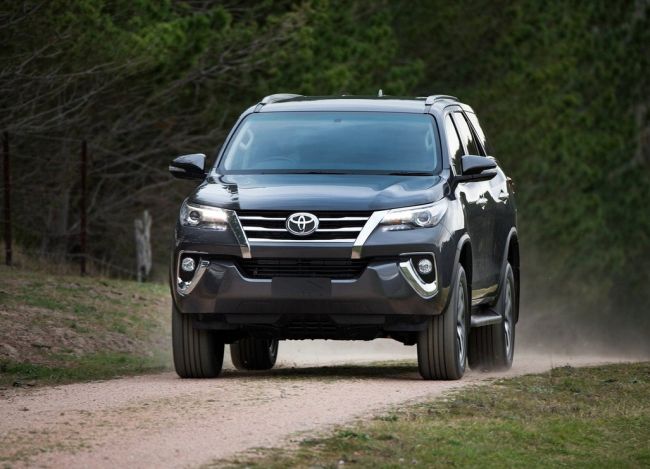 Drive-train
The changes under the skin of the 2017 Toyota Fortuner will not stop to its running gear because what is usually under the hood is expected to be updated as well. Depending on the market, the Fortuner comes with a lot of engines. They range from a 2.7 liter in-line 4 petrol engine to a larger 4 liter V6 and ending up with three diesels, all means for completely different purposes. The new model is expected to keep these engines unchanged but in Australia for example where the only available option is a 2.8 liter turbocharged diesel, some expect Toyota to introduce a new 3.5 liter naturally aspirated V6. This engine is very similar to what the Tacoma has on the US market. This should be quite fuel efficient for its size and it should be able to run on LPG meaning that it might become a great seller for fleets.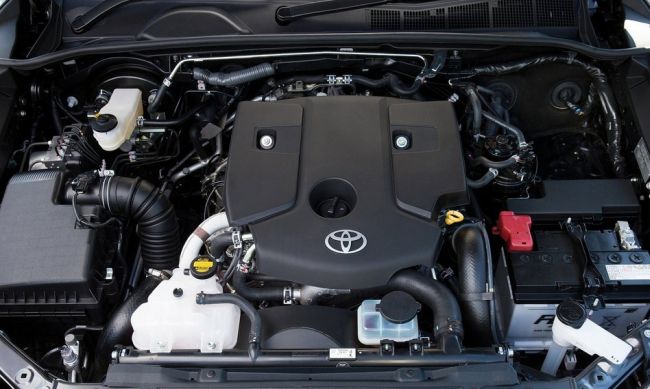 The top of the range 2.8 liter diesel, which is usually available in most markets, as well as the rather old 3 liter turbocharged diesel, are likely to be replaced by a slightly more modern 2.8 liter unit with a revised turbocharger, a better cooling system and also more flexibility. This particular engine could be offered with outputs ranging from 160 to 200 horsepower and anything between 300 and 350 lb-ft of torque.
Exterior and Interior Design of 2017 Toyota Fortuner
One of the most important aspects of a crossover in this category is the way it looks. In that segment we have to say that the Fortuner looks great and there are very few things that the 2017 Toyota Fortuner could improve. We do expect a slightly revised front end which may get some inspiration from their more premium cars.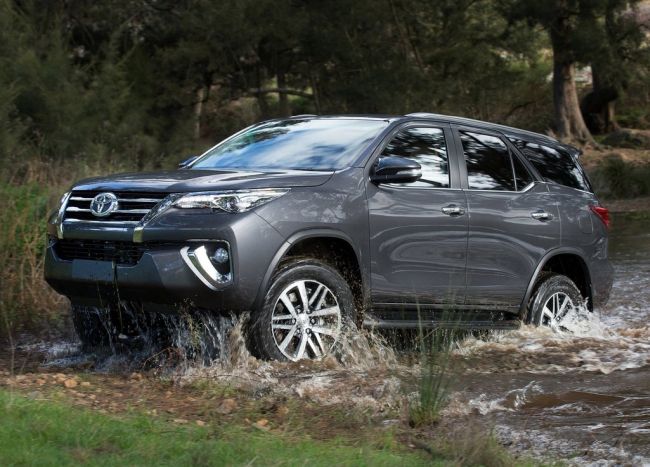 At the same time the cabin of the future model is also likely to go through a small update in order to become a better place to be. This will be achieved by adding to the range more equipment and also a better base package. Better base package should include all the usual safety features, an improved infotainment system as well as a more efficient climate control unit. Besides this, the rear-most seats might be revised in order to allow them to be folded or removed with more ease than before.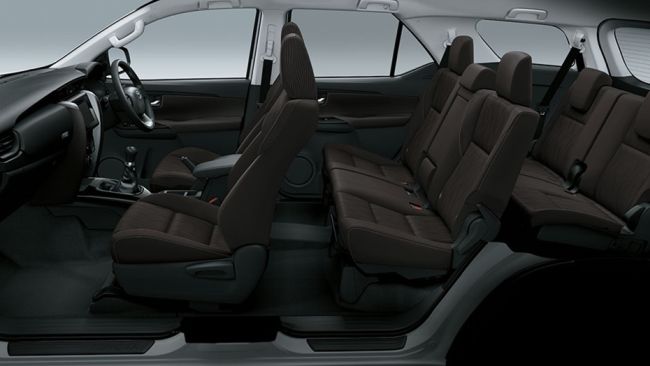 Here is video review of 2016 Fortuner Toyota: