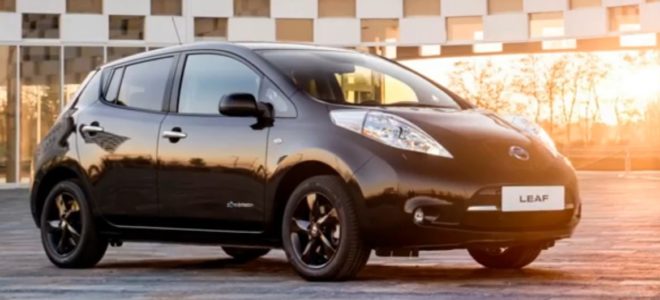 UPDATE: The long anticipation is finally over. Nissan has revealed the battery specifications for upcoming 2017 Nissan Leaf. Rumors about 40 kWh battery pack and 200 miles of range turned out to be just that. A rumor! What is now official is that every trim of 2017 Nissan Leaf will have 30 kWh battery with 107 miles of range.
But despite our personal disappointment, this is an upgrade in comparison with the previous installment. The 2016 version of Nissan Leaf offered 30 kWh battery only on higher trims. From next year it will be present on all trims but that will increase the price of base version for about $1,600. Ina accordance with this you will have to pay $30,680 for S trim; $34,200 for SV; and $36,790 fro SL.
This announcement came as a huge letdown as the large base of Nissan Leaf's fans expected that the battery package is going to get an upgrade. Oil to the fire was added when Renault announced that their new all-electric model ZOE is going to have 41 kWh battery with 200 miles of range. This was comprehended as a clear sign that Nissan's Leaf will follow in its footsteps as Nissan and Renault are sister companies and have been working on electric vehicles with joint effort.
The only justification for why didn't Nissan upgrade their battery pack for 2017 Nissan Leaf could be found in the fact that they are going to jump straight to the 60kWh battery on 2018 Leaf . This sort of battery has long been rumored and Nissan might be onto something here.
Some good new come in the form of 2017 Nissan Leaf Black Edition that will be sold from March to August of 2017 as a limited edition of new Leaf.
2017 Nissan Leaf Review
Looks like the Tesla Model 3 left even greater impact on the car manufacturers and enabled them to devote themselves to producing even better electric vehicles each year. Some of them, like Nissan, have experience making electric cars, but the success Tesla has, urged them to improve their design, technology and marketing, in order to be as competitive as possible. The new 2017 Nissan Leaf is aiming to be one of the top choices when the green cars are concerned, with its long range, abundance of features and refreshed design. The new Leaf is scheduled for release in the second half of 2017, but we might see the new model sooner than that, if everything goes well.
2017 Nissan Leaf Powertrain, Performance & Range
So, how will the 2017 Nissan Leaf perform? Well, the new model looks solid on the paper, but we can't wait to see it on the road. What is known for now is that the car will have a single electric motor, capable of outputting 107 horses, at 2,730 rpm, with a maximum torque output of around 187 pounds-feet. The engine is powered by a 24 kWh battery pack, used in the S trim level, while the SV and the SL trims will have a 30 kWh battery, which will increase the range. Speaking of the range, the information isn't 100 per cent confirmed yet, but some estimations state that the S trim, accompanied with the 24 kWh lithium-ion battery will be able to eat up to 133 km of road, while the SV and the SL trims increase the travel range by 40 km – up to 173 km.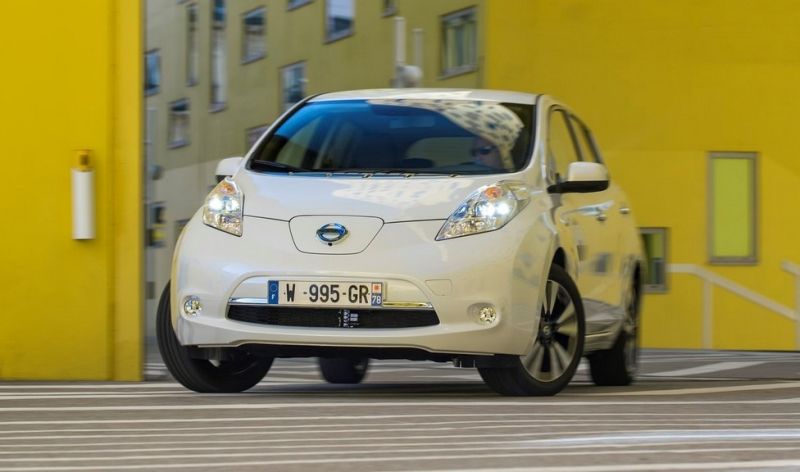 Those numbers are still far from the competitor such as the Tesla Model 3, with which it is commonly compared to, but, given the price range, the autonomy is acceptable. Front-wheel drive is the only option across all trim levels. Charging time depends on the voltage and the amperage, so the numbers are as follows: for 120 V, 10 A – 21 h; 240 v, 15 A – 5 h and 400 V – 0.5 h. As far as the performance is concerned, the new Nissan Leaf is able to reach 60 mph from standing in 11.3 seconds. Braking distance is around 42.9 meters.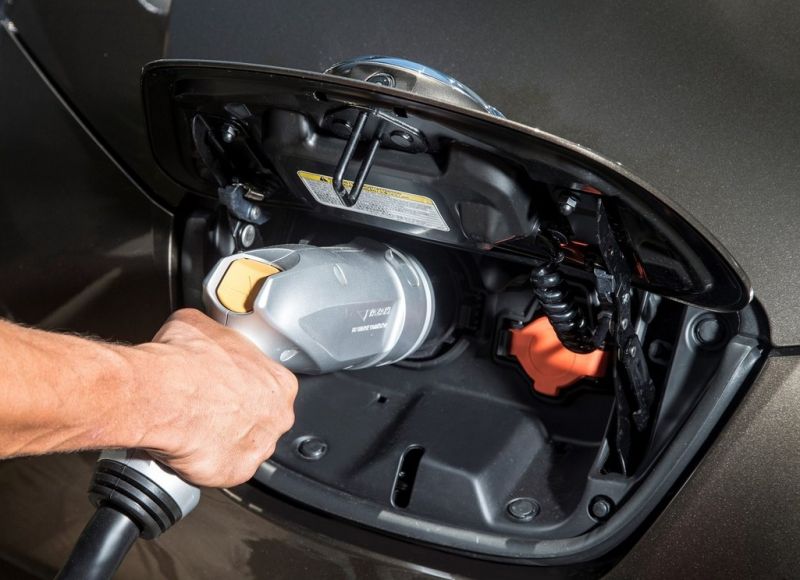 Exterior, Design and Dimensions of 2017 Nissan Leaf
The buggy-like design may not suit some people, but we're sure younger crowd will love it. The front is dominated by large pointy headlights, while the pretty small round fog lights give too much contrast. Of course, there is no need for the grille, but a small air vent is positioned at the bottom of the bumper. The new Leaf is 4,445 mm long, 1,770 mm wide and 1,550 mm tall, with a wheelbase width of 2,700 mm. Front and rear track are 1,540 mm and 1,535 mm, respectively. The total weight of the car is impressively low, especially given the heavy batteries and it is around 1,450 kg. The weight distribution ratio is 58% on the front and 42% on the rear, which gives the car pretty good stability on the road.
According to some sources the upcoming Leaf could take on the design of Nissan Sway Concept: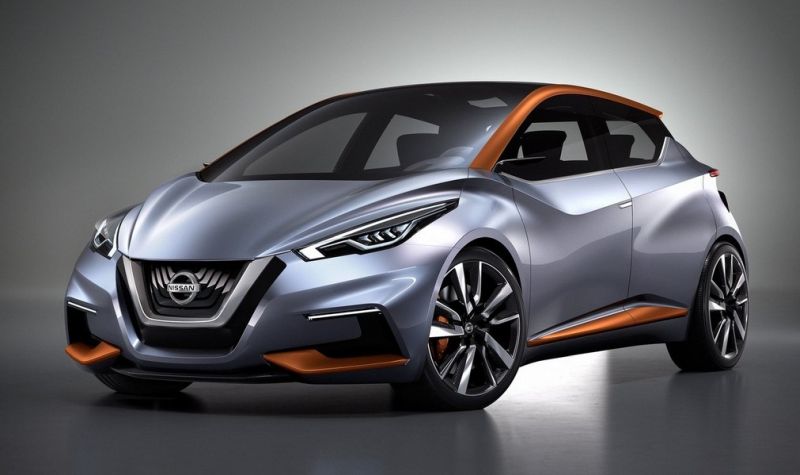 Interior and Features
The interior is comfortable, but lacks the luxuriousness of the Tesla, as it is too overwhelming with the buttons layout. The features package in the base S trim level is fairly decent and it includes Bluetooth connectivity, cloth upholstery, a 5-inch LCD touchscreen with infotainment system, 60/40-split foldable rear seats, height-adjustable driver's seat, 4-speaker sound system, NissanConnect system, rearview camera, while the SV adds features such as 7-inch touchscreen, leather-coated steering wheel two-zone automatic air conditioning, 6-speaker sound system, etc. The leather upholstery, fog lights, automatic LED headlights, heated rear seats and rear spoiler are reserved for the SL.
Price and Release Date
According to good people from Nissan, and that little information they gave to the public, release of new Leaf is scheduled for September 2017. The 2017 Nissan Leaf will start at around $30,500 for basic trim level, and ranging up to $40,000 for upper trims, that include more sophisticated equipment and better battery pack.
Video review of 2016 Leaf:
Nissan Sway Concept: