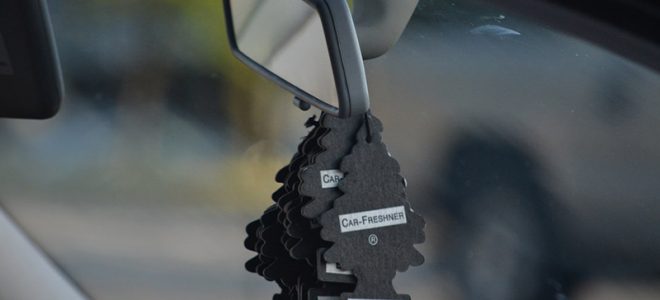 Running a carwash entails more than cleaning and detailing your customers' cars. You need valuable skills to help your customers and develop a long-lasting relationship. While considering how you can enhance your services, you need to consider your stock and how it is affecting your services.
Recommending particular car air fresheners, for instance, based on what you can gather about your customers, can help you to foster a healthier relationship while boosting your sales. As you stock car air fresheners to address your customers' needs, you need to consider various factors to ensure you have something for everyone. Among the top considerations include;
The type
Who are your frequent customers? What type would be inconvenient? From simple and popular options such as hanging cardboard, vent sticks, sticky gel fresheners, and scented bags to the aerosol can that requires to be sprayed in the car, you need to weigh each option and how it conveniences your customers' lives. Each option has its ups and downs, and following what your customer needs, you should be able to recommend an option that won't be a pain in their lives. Ease of application, for instance, is among the most significant benefit of choosing sticky gel fresheners, while the scent from the aerosol can option could last although you need to spray it in your car.
Addressing your customers' pain point is the primary consideration, as apart from pushing the product for a profit, you want to develop better relationships to inspire loyalty. As such, stocking a variety is essential, but as you recommend an option, you need to keep their needs in mind to ensure they are happy with the car air fresheners. If an option is too demanding, for instance, it could paint your services in the wrong way, and such a customer might not be too willing to use your services repeatedly.
The scent
Car air fresheners help you to achieve a calming smell in your car compared to a stinky enclosed space that can be quite irritating. While stocking your car wash supplies, remember that each customer has a unique taste, meaning that you should include a range of scents. For instance, while male customers could prefer a stronger and more masculine scent, females could find it annoying and prefer a fruity and sweet scent. As you recommend a particular scent, however, remember to ask simple but essential questions such as if the customer has allergies as a stronger smell could be bad for their situation.
Did you know that car air fresheners can be used to set the right moods per season? Well, when choosing an outfit per season, you have your favorite perfume that gives you the right hit. The same criterion could be used while selecting car air fresheners. For instance, the minty and soothing scent works well for the summer season, wood oaks scent for the holiday seasons and flowery/fruity scent sets the right moods during spring. While stocking car air fresheners, therefore, you need to keep the season in mind and recommend a scent that will wow your customers.
The cost
Can your customers afford the most expensive option, or would they prefer reasonably priced car air fresheners? Well, your customers' budget is a primary determiner of what they can or can't afford, and while you don't need to know their financial stand, simple questions can help you to recommend a car air freshener that falls within their budget. You could be tempted to stock options that bring in huge profits, but what's the use of making only five sales in a week while you could make more and attract more loyal customers your way for repeat services? Think long-term and stock car air fresheners that will help you to improve your services as you work towards building a bigger and better business.
While the price could be only higher due to brand affiliation, for instance, you need to understand the variance and stock options that are frequently asked, not to mention recommending an option not just because it fetches the best returns but because it offers value to your customers. You could, for instance, argue that a cheaper option only lasts a week or two, compared to a higher rate with better scent, and that lasts longer, saving them the hassles of frequent purchases as well as their hard-earned cash.
Reviews
From recommendations from your car wash supplies partner and online reviews, you can gather valuable information on the best car air fresheners the market has to offer. In modern information-based consumption, your customers might first seek recommendations from friends or check out reviews. If you can't provide what the market demands, your carwash business might lose business to competitors.
Before committing your capital to stock a particular line, see to it that users like it and why they prefer it over similar options. From such information, you will not only buy the right stock but also confidently recommend it. You can even kick it a notch-higher and test it on your car and give a recommendation based on a combination of first-hand experience and what other users say about the car air freshener.
Running a successful carwash business might initially seem easy; you pick an ideal location, buy cleaning and detailing equipment, and you are all set. However, that's not enough, as you need to not only clean the cars but also offer other services such as supplying car air fresheners. This stresses the need to find a reputable and reliable supplier, to ensure that you get a chance to explore an expansive pool of the top car air fresheners the market has to offer.
Apart from enjoying such a reach, you also get professional insights and loyalty perks, such as information on new releases that can help you to enhance your services. With such insights, you can stock and recommend the best options that will give your customers a broad smile and something to remember you by, gaining an edge that comes in handy as you work towards growing your business into a bigger and better venture. If you are in the market for car air fresheners, click here for a variety of choices.