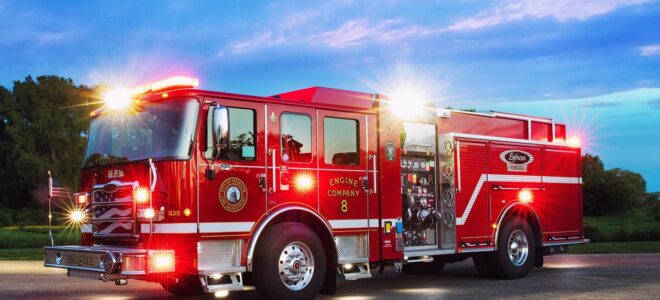 The design process for vehicle graphics is complicated, but this guide will walk you through the basics. You'll learn what type of content should go where on your van or truck window and how to create a practical layout that builds brand awareness while also being cost-effective.
A Warning or Caution
No matter what type of design you want for your vehicle, there are always some variables that need to be considered. For instance, the software and client's brief will influence how much time goes into designing graphics and whether they'll appear on just one component or an entire car panel (which could require extra work).
The available budget also has some say about creative freedom; if it doesn't have any restrictions, consider yourself a free game.
If you have any doubts or uncertainties about your print order, the first thing to do is get in touch with the supplier. A good specialist will always make time for customers who want answers and solutions, so don't hesitate.
Key Factors to Consider
There are a few design principles to consider when designing vehicle graphics. These mainly relate to the problem of clarity regarding moving vehicles and what they will be used for. Whether commercial or personal use.
When designing vehicle graphics, it's essential to think about how your designs will appear when they are in motion. This means that there needs to be no glare, and the colors should contrast well against each other so drivers can easily see what is on their car or truck. A couple of valuable pointers include:
Keep it large. Big, bold graphics are more accessible for the eye to take in at speed and read than fine details or text that requires a second look from across a room (or desk).
Please keep it simple. The more straightforward and uncluttered the design of your brand, product or service is presented to users to impact them at first sight. Sometimes it's tempting when we want our designs to stand out from other brands, but keeping things clean will always give you better results than trying anything too complicated.
1. Make Effective Preparation
When designing a new car, it's essential to get the proper perspective. You will need photos of your target vehicle from different angles, and if possible, visit this in person for context that can help improve what you design.
When you're ready to finalize your design, all of the details must be confirmed. First off, securing messaging and any copy that could involve logos or brand imagery, for example, offering more creative freedom in this aspect and ensuring good spelling/grammar before signing off on everything.
Avoid using photography for vehicle graphics if possible. It's effortless to distort or pixelate when printed, so make sure your photos have high resolution and are apparent in coloration before you use them.
You'll need to get some templates for the vehicles you want in your final designs. These can be found online at sites like this one, or maybe even from a client if they're not too busy – but make sure it's precise and careful because tracing around photographs may not always work perfectly.
2. Designing a Draft
There are many ways to go about designing a template, but you'll need some basic visuals before construction begins. A good place for this is on paper or your preferred medium-of course.
To make sure your final design looks great on the vehicle, use Adobe Photoshop to create simple mockups. This is an excellent way for you and clients or managers to see how their feedback will be applied in real life before committing.
3. Finalizing the Design
The final step of designing your campaign is to create the template sent off for production. This can include a variety in terms of what software and technique you use, but there are some things we recommend keeping in mind when going through this process.
Firstly make sure all texts match one another; secondly, keep things simple – don't overdo it by adding too many details at once.
Make sure to chat with your print supplier about what file types and color modes they need for the printing process. Often, Adobe Illustrator files set to CMYK are best, but this will depend on which equipment is being used by their team.
The templates will help you create the various faces of vehicles – load them into your program and save them as individual files for later use. It's best if each section or design element (such as the front panel) is kept in its layer so it can be removed from any other parts when necessary.
When designing a print, make sure all fonts are converted to outlines to retain their definition when printed full size. It's also good practice to add plenty of bleed and coverage on the outer margins for your design to be wrapped quickly with no unnecessary white space around it – but confirm this with the printer before production begins.
Few Principles to Adopt
Design principles can be beneficial for designing a great campaign. There are three general guidelines that you should follow when creating designs:
Keep things simple when it comes to writing copy for your vehicle advertisements. A logo, short slogan, and phone number are often enough; don't include an address unless necessary, as reading from a moving car can be difficult.
The more contrast you can include in your imagery, the better. This is because it makes adverts easier to see from a distance and helps vehicles stand out on busy roadways! Complementary colors usually work well for this type of effect, to – make sure not to have any black or white areas puncture that gorgeous scenery around them (plus avoid using entirely contrasting tones).
You'll want to keep your message clear and direct with vehicle graphics. Use simple, straightforward imagery, so people know what you're selling or promoting without any need for interpretation.
Do You Already Have a Plan in Mind?
You can find the places that offer fire vehicle graphics that will transform your company's vehicles into works of art perfect for you – from design to installation. The talented installers at Graphic Designs International have extensive skill and experience in ensuring every aspect is personalized just the way it should be.
Check out more information at https://gdigraphics.com/fire/