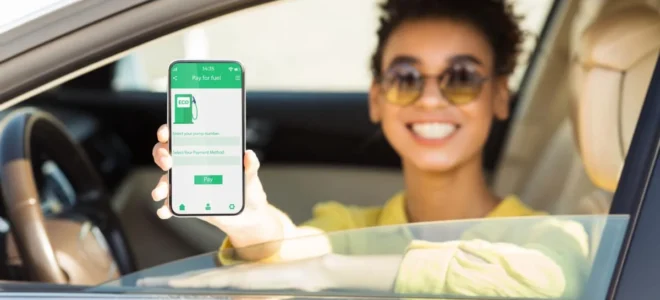 Depending on the scale of your fleet, tracking and managing fleet data manually can consume a lot of your time. Closely tracking your fleet data can help you pinpoint where operational costs can be reduced by conserving fuel. This is why fuel cards make for one of the best additions to vehicle fleet management, providing you with plenty of data to scrutinize.
Like most services these days, fuel cards come with smartphone apps to make fleet data management even more effective. These apps integrate seamlessly with your management software, allowing you complete access to data on the entire fleet in one convenient place.
Here's how fuel card apps can be a game-changer for effectively tracking your fleet data, improving your drivers' performance, and providing room for cost management.
How Fuel Card Mobile Apps Benefit Your Trucking Business
1. Fuel Data Accumulation
Fuel cards collect data detailing information on every purchase made, and the apps they pair with act as a convenient place to access them. This data is detailed and precise, giving you valuable insight into the following areas:
Fuel consumed
Fuel cost
Accurate odometer reading
Driver at the helm
The time of day
Metrics such as cost-per-mile allow you to gauge how much fuel is being consumed by cars, vans, and trucks in your fleet. Fuel card apps maintain a clear record of these metrics, ensuring that you have access to the complete picture while analyzing operational costs.
It's the convenient access to this data that sets fuel card apps apart from other tracking methods.
2. Fuel Fraud Prevention
Fuel card apps can help eliminate fuel fraud by setting driver restrictions by way of optimizing the amount of diesel that is consumed every day. Drivers will only be able to use fuel cards to purchase the amount of fuel necessary, limiting the chances of filling up other vehicles for personal use.
You can use the app to limit the hours that fuel cards can be used, keeping your budget in control and fuel fraud in check.
3. Reduced Operational Costs
Fuel makes for one of the most significant expenses in a trucking company, making it necessary to conserve fuel as much as possible. And fuel card providers often provide discounts and rebates when their cards are used in specific fuel refilling stations. Besides, with detailed fuel data in tow, you can reduce the operational costs of your fleet by a significant amount.
You can directly manage fleet expenses using the app by setting purchase limits and cutting down on overspending. This ensures that your daily expenses won't go over the specified budget. Micro-managing your fleet is made easier by fuel card apps, and you can leverage the data they provide to save up as much money as possible.
4. Eliminate Paperwork
Human error is always a concern when data tracking is concerned. Manually filling out fuel receipts will inevitably lead to mistakes simply because of how tedious and lengthy the process is. Moreover, there is always a chance of losing paperwork over time.
With fuel card apps, you will be able to download and store your fleet management data every day. Moreover, you will have the option of creating several backups to ensure that the information isn't lost.
And lastly, fuel card apps are the quickest way to access every aspect of fleet management, giving you the ability to analyze expenses remotely.
Apps That Pair With Popular Fuel Cards
1. DriverDash, WEX Connect, And Fleet SmartHub For WEX Cards
Fleet cards like the WEX Fuel card have apps dedicated to locating road services, searching for the stations with the cheapest fuel, and more. WEX has three apps for this purpose, allowing you to keep tabs on your fleet cards and accounts remotely.
DriverDash is primarily a mobile payment app designed to pay for fuel and services while providing you with the benefits of a fleet fuel card. As the manager, you can track the data accumulated by the card on this app, allowing you to combat fraud, poor odometer readings and skimming. Drivers can use the app to pay for vehicle services and gain rewards through a loyalty program.
The WEX Connect app provides these services, ensuring that employees can find their way to these locations reliably, no matter where they go. Using the WEX Connect app, you can filter out gas-filling places by price, brand, distance, and location.
And lastly, Fleet SmartHub is an all-around fleet control center that you can access on your smartphone. Track your available credit, spending, and card status from the palm of your hands, thereby improving fleet efficiency.
2. Comdata FleetAdvance
Comdata FleetAdvance is an analytics tool that operates in real time, providing you with insights into the way your drivers operate during transportation. The data provided by this app can be used to improve fuel conservation by helping drivers optimize their driving techniques.
Working in tandem with the Comdata fuel card, FleetAdvance can provide you with all the details necessary to manage your fleet effectively. Monitor driver behavior, keep track of fuel card transactions, and plan out routes for drivers to follow.
And like the WEX Connect App, FleetAdvance can help drivers find the correct fuel station in their vicinity. They can view the amount spent using the Comdata card, giving them a complete idea of the remaining balance on the card.
FleetAdvance seeks to save the time and resources of a trucking company through the data it provides.
Conclusion
Fuel cards have become something of a necessity in the modern era of commercial vehicle fleets. Having easy access to fleet data on the go has become increasingly important, and an app is one of the most convenient access points.
Apps that link to fuel cards simplify fleet management significantly, and with improved fleet efficiency, you will be able to lower operational costs. Fleet management is hectic and difficult, and the more streamlined the process becomes, the better it is for the company.
Extensive fleet tracking has never been so accessible, and fuel card apps are continuing to make it even more so.