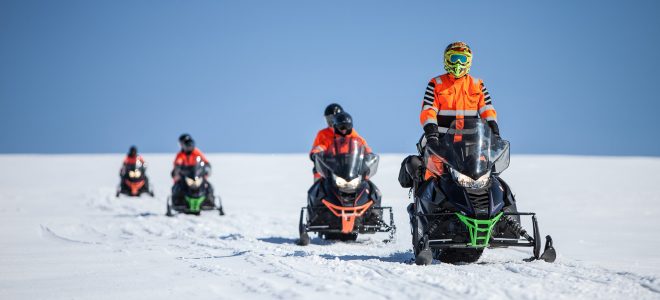 Snowmobiles, like all other motor vehicles, require regular maintenance to work the way they should. To ensure flawless performance, you need to take good care of your snowmobile and check it regularly for repair issues. When troubleshooting snowmobile problems, you'd need a Snowmobile Repair Manual by your side.
A Snowmobile Repair Manual describes different parts of a snowmobile, detailing the common problems plaguing them and how to fix these issues. Because different models can feature different parts and design, manufacturers provide a repair manual with their every model. To avoid mistakes and confusions, you must go through the repair manual for your model. In your manual, you will find unique repair and maintenance information pertaining to your model.
Repair manuals can be categorized into four different types:
Repair manual
Factory service manual
Owner's manual
Owner's workshop manual
The question to ask here is, what do these manuals cover? We, in this post, try to answer this question.
Repair manual
Also known as non-original after-market manuals, repair manuals are usually more specific versions of factory service manuals. Repair manuals are created for avid DIYers and repair professionals who need to learn everything there is to know about the design and functioning of a snowmobile before starting to work on it.
To help users avoid confusion and common repair mistakes, repair manuals provide simple instructions in easy-to-understand language. Some important things that a typical repair manual includes are:
Colored wiring diagrams
Assembling and disassembling instructions.
Specifications related to upgrades.
Different troubleshooting techniques.
Factory service manual
A factory service manual is a handbook that includes instructions related to service, maintenance, and repair of the particular snowmobile model for which it is created. Earlier FSMs were exclusively created for and supplied to approved shop mechanics and dealership technicians. The common public did not have access to these resources; however, as the DIY movement pushes into the mainstream, many manufacturers have started allowing DIYers to buy FSMs.
A typical factory service manual includes:
Generic information about the snowmobile.
Information related to different systems of the snowmobile, such as:
Braking system
Engine system
Fuel system
Electrical system
Troubleshooting tips
Maintenance and tune-up tips.
Information related to the snowmobile's body, suspension, and steering.
Owner's manual
An owner's manual or user instructional guide usually includes the following:
Details related to the location of different controls.
Information related to fluid capacity, replacement circuit, and fuel type to be used.
Maintenance instructions
Owner's workshop manual
Also known as shop manuals, Owner's workshop manuals are usually written by approved head mechanics. These manuals are usually used by DIYers who have very few professional tools. An owner's workshop manual usually includes:
Assembling and disassembling instructions.
Maintenance, repair, and service instructions.
Strip down diagrams and illustrations.
The importance of snowmobile repair manuals
Snowmobile repair manuals provide valuable information and maintenance tips. These manuals are not just used by amateur DIYers but also experienced mechanics. To avoid repair mistakes, proceed according to the instructions provided by your manual when repairing your snowmobile.
References
Bowie, Tonia. "Yamaha Snowmobile Repair Manuals." 911 Manual, 6 June 2019, https://www.911manual.com/yamaha-snowmobile-repair-manuals/.
"Snowmobile." Wikipedia, Wikimedia Foundation, 27 June 2019, en.wikipedia.org/wiki/Snowmobile.