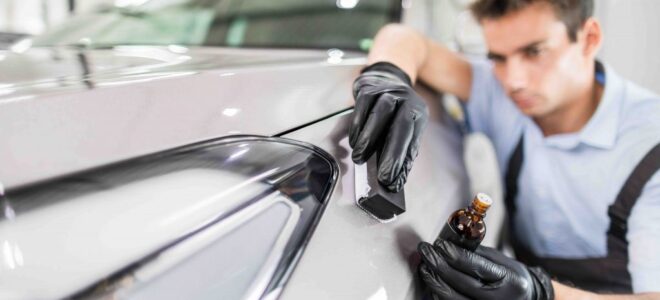 Deep-cleaning your car to perfection takes time, dedication, and skill – it can be a very daunting task. It's not, however, rocket science. As long as some effort is put into it, everyone can learn how to do it.
Here we'll tell you everything you need to know about detailing your own car, especially if it's your first time attempting it.
So, without any further ado, let's get right to the bottom of it!
You'll need to shop for a couple of cleaning tools first.
The first thing you'll need to do when cleaning your car is to purchase the right cleaning kit. Finding what works the best for your vehicle, fits your budget, and fulfills your cleaning needs requires some experimenting, especially if you're completely new to this entire ordeal.
All of this can be incredibly time-consuming and expensive, but it's nothing too complicated or difficult. We advise you to start with the car's exterior, as the tools used to clean it are usually a bit more elaborate and harder to find.
Look online for tutorials.
Once you've got the tools, the best thing you can do is find some tutorials to help you detail your car as effectively as possible. You'll learn how to protect the sensitive parts of your vehicle while cleaning, ensuring everything goes as smoothly as planned.
We suggest you start by washing the exterior with some non-abrasive wash soap. Ideally, you should only use brands that specialize in auto cleaning solutions such as Chemical Guys or Adam's. After it dries, use some wax to prevent spotting. Use specialized cleaning kits to wash your headlights and tires, and be careful not to use anything that could scratch your car. Cleaning the interior is much more intuitive, but we still recommend that you watch a couple of tutorials beforehand to prevent accidental damages.
Sometimes calling the professionals is the best option you have.
As you can probably already guess, detailing your car is not an easy task. It can be incredibly time-consuming and tedious, which is why most people simply leave it to the hands of the professionals such as those at 2020autospa.com.
Professional detailers have the knowledge and the tools necessary to make your car look spotless in record time. The best part? Their services will probably cost you less than buying all of those cleaning supplies yourself.
While it may be difficult, car detailing can be quite enjoyable if you're a car enthusiast.
As we've already concluded, deep-cleaning your car won't be as easy as you might think. However, with the right mindset, it could become one of your favorite hobbies. As tiring as it is, it will all be worth it once you're finished.
If you truly like working on your car, we advise you to try detailing it yourself. You might not do a perfect job the first time around, but that's fine. What matters is that you're satisfied with the results – and if you're not, there's always the option of getting it professionally cleaned instead.