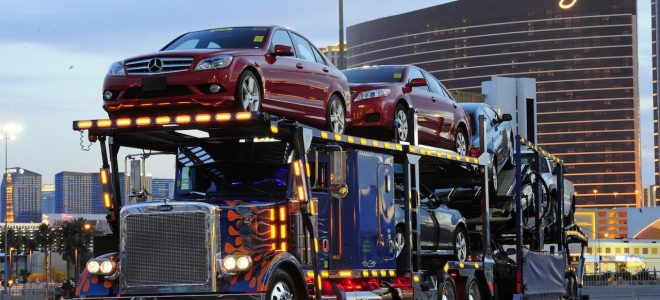 With risks surrounding vehicle ownership from every corner, insurance has become a necessity for all drivers. If you're planning to ship a car or hire an auto mover when moving to another location, you'll probably be wondering whether the auto transport insurance offered is sufficient or not. Sadly, not every mover pays much attention to this necessity when shipping their car. During this time, a lot can happen to your vehicle. From weather damage to wear and tear when being moved into and out of the shipping truck, the best way to steer away from this risk would be to work with a shipping company with enough insurance. However, having insurance isn't synonymous with the optimal coverage for your vehicle while on the road. It takes attention to detail to pick the right shipping company to work with, according to White Recovery. Here is how to ensure that your car is well covered by auto transport insurance:
The Devil Lies in the Details
By law, all shipping businesses are supposed to own a valid insurance certificate which they should present to their customers upon request, according to Executive Auto Shippers. Once you receive this document, you should feel free to ask the relevant question about the insurance coverage:
What is the coverage limit?
Will your car accessories be covered?
How much is the deductible if needed?
Can you improve the insurance coverage?
Ideally, you should only work with a company if you feel that your car will be in the right hands. Pay attention to the intricate details, and even go to the extent of identifying whether they have a waiver in place to absolve them of the blame of any damage to the vehicle.
Get the Extras in Writing
Not everything that a company offers you will be in their contract. As a result, it might be tough to make an insurance claim against a service not included in the contract. In case your shipping company provides extra services, be sure to have it written down and all the ground rules set.
Such an affidavit will help make your claim stronger if an issue escalates to damages. It might also count to confirm whether your own car's insurance company covers shipping risks. This can be quite pivotal in eliminating the need to increase the coverage limit of the shipper's insurance company.
Be Present During Pre-Possession Inspection
Before shipping the vehicle, the shipping company is required to inspect it and identify any damage on the vehicle. You should at least be present during the inspection process. Additionally, feel free to take pictures of your vehicle before shipment to make comparisons easier once it gets to the new location.
Most companies might not pay for interior damages of your vehicle. That's why it might be wise to remove any moving items from inside your car. This includes anything in the line of extra change, CDs, and even removable electronics. When on the road, it can be quite easy for these objects to hit your windows and other parts of the car's interior resulting in damage. This will also lower the weight of the car and shipping costs.
The Bill of Lading
You will need to fill the bill of lading once the car gets to the destination. This is a document that details the condition of the vehicle. When filling it, ensure that you pay attention to the intricate details including the bodywork and undercarriage.
Be sure to start the car to identify any mechanical damage to the engine. If you receive the car in the evening hours, inspect it under bright lights. Any damage should be filled on the bill of lading pending reimbursement from the shipping company. Remember, any damage you identify after signing the document won't be covered by the company.
Conclusion
Professional shippers strive to handle your vehicle with care, but a lot can happen on the road. If you need any professional assistance, you can always visit this website and get profesional help.
It pays to have some insurance to reduce this risk. Consider the pointers above to reduce any risks your car is exposed to.