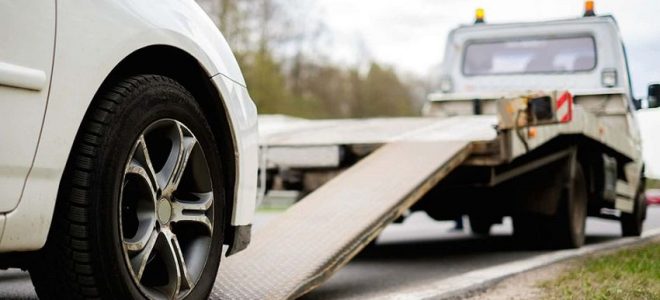 In case you have a car in your backyard that is old, and you don't pay attention to proper maintenance, it will lose value over time. If you have some old model that is not in a drivable condition, the best solution to get rid of it is to sell it to some car removal service. There are also other methods, but you will need more time to find a buyer, and the price might only be just a little bigger than when you sell it as a junk car. Before you decide about the method of selling, you should determine the average price of your vehicle by checking online ads of similar models in the same condition.
Vehicles that are not so old can be easily sold. However, finding a buyer for some old model in bad condition will require some time. Therefore, hiring a car removal service represents the fastest and most convenient solution. Finding a junkyard is easy because you can find this type of company in almost any place. You can visit usjunkyardsnearme.com to see the full list of junkyards in each state. Moreover, in this article, we are going to introduce you to the whole process of selling your old vehicle to the car removal service.
They Won't Charge You for Removing a Vehicle
One of the greatest advantages of this service is that a junkyard company will not charge you for coming to your address and taking the vehicle. That is especially beneficial in case a car you are selling is not in a drivable condition. However, you should find the nearest car removal service because the distance could affect the price you get. On the other hand, most of these companies are well-equipped, and it would not be a problem for them to take a scar car from your backyard.
Compare Several Services to Get the Highest Price
As we already said, each city has many junkyards. Therefore, you should contact a few of them and check for online comments for the experience of other people to be able to determine which one of them will offer you the best price. In that matter, you should not focus only on the distance of the junkyard, because there might be one that is located further, but will offer you more money for the vehicle. Also, be sure to find a legit service and always sign a contract before you sell the vehicle. Moreover, you will have to notify your insurance company that you sold the car.
Tips for Selling a Car to Car Removal Service
Hiring a junkyard to sell your old vehicle is one of the most convenient methods. However, you should learn more about some important factors that might bring you more money. For example, if there are some fully functioning parts on the vehicle that you can sell for a bigger price, you can detach them and sell separately. Also, devices such as music players, gadgets, and speakers can bring you more money when you sell them per unit. On the other hand, be sure to remove all of your items from the vehicle.
You should check parts such as the overhead console, glove department, under the seats, sun visors, door pockets, trunk, and all other places where you could forget something. Moreover, be sure to remove the license plates because you can keep them or sell them separately. Also, there are some important things that you should know about the whole process and how they are determining the price. If your car is in a drivable condition, you will get a higher price if you deliver it to them. On the other side, compare the prices of towing between several car removal services.
Main Benefits of Hiring a Car Removal Service
If you have a fully-functioning car that you want to get rid of, there are several methods that you can choose besides the junkyard service. However, the best way to quickly sell a junk car is to hire a service that will come to your place and take it away without charging you for that. Also, they will pay you for the car right away. That is one of the best ways to get a couple of hundreds for something that unnecessarily takes up space in your yard. On the other hand, check more about the model of your vehicle, and see if there is a chance to sell it for more money. Some old models are authentic and can be sold for thousands of dollars. Furthermore, junkyards are great for the environment because they are recycling old cars and sell the material to manufacturers.
Conclusion
Before you hire a car removal company, you should learn about the whole process. When you are aware of the current prices on the market for both vehicles, parts, and metals, there is less chance to get scammed. When it comes to the process of selling, it is quite simple. A company will come to your address, inspect the vehicle, and offer you cash for it. Most of these services will not charge you for coming to your address and taking the vehicle. However, you might get a bigger price if you deliver a car to them. When it comes to the price, it very much depends on the model, year of production, and current state. You can easily compare various car removal services by checking for online comments and experiences of other users.
Also, remember that you are obligated to fill a form and sign a contract like when you are selling a functioning vehicle in the case that you are selling a scrap car to avoid legal issues. Moreover, prepare the vehicle for delivery to make the process faster by removing all of your stuff and by parking it in a place when they can easily take it away. The only potential downsides of this service are that you could get a much lower price, or that some other method could bring you more money.