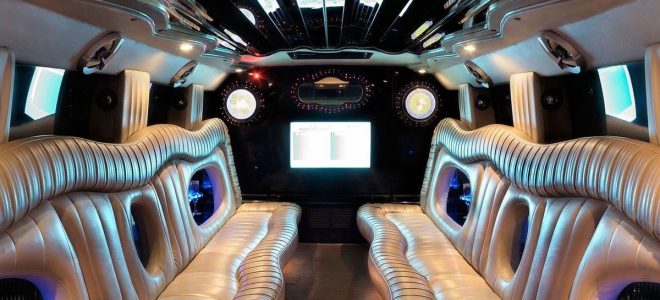 What first comes to mind when you see a limousine? A red carpet? Is a ride full of comfort? Champagne cooling in the back of a car or maybe mirrors on the ceiling? In most cases when we think of this type of vehicle, we remember celebrities and their fancy lives. Not to mention the huge range of different models and versions that are increasingly overwhelming the car market every day. And so many diverse options and alternatives tend to be found here. Limousines that were hiding famous historical personalities like presidents and statesmen. Limos have become internationally famous due to their unusual characteristics. Or some of the older models that were given a new chance and were brought back to life.
And, well, not only famous people tend to use them – sometimes there are occasions when we're ready to give some extra cash in order to feel like they regularly do: weddings, birthdays or any kind of parties that comes to your mind.
So, here's the text dedicated to all limo lovers, showing five pieces among a variety of concepts and focusing on some of the most lovely, but also most prominent ones which tend to occupy high positions on top lists.
1. A Boeing 727
To some, it might look like a joke, but it definitely isn't – a whole Boeing, accessible for the ground rides, is real. The story of its concept is quite cool – it's actually an amazing mixture of a plane without wings and a luxury car, although it's more reminiscent of a posh bus. So, if you've ever wondered what a crossover version of these two vehicles would look like, this is an exclusive example.
However, due to its unique appearance and probably the huge amount of money that was invested in creating such a 'hybrid', Limo Bob definitely doesn't rent it for chump change. To be specific, if you dream of taking a ride or having a crazy party in this wonder among vehicles, you have to shell out at least $100,000 for just one month of enjoying this beauty.
Have you ever been on a dance floor while having a car ride? This might be a great opportunity for that, as well as for enjoying a cozy fireplace in the winter. Yes, a freaking fireplace while you're also taking a nap on a huge heart-shaped bed. A full, all-inclusive experience!
2. Armor Horse Vault XXL
If you thought that hiring a Boeing 727 was costly, have a look at this one – available for a minimum $150,000 per month. Although it may look like it's leading a whole bunch of artillerymen due to its somewhat unusual and bulky shape, its interior is rather different from the exterior. Insanely colorful (you can choose one of four shades and options), enriched by fancy pieces of furniture and various types of lighting.
Bachelor party awaiting you? Well, there comes another unique moment of your life, as there's a real stripper pole in the middle of the vehicle! Guys who want to mark these moments and remember them for the rest of their life could easily fall in love with the atmosphere that this space can provide combined with some dope music and best friends. And all that while being on wheels!
Also, we know that you might not be a celebrity or a mafia boss, however, although nobody would probably want to shoot you while you're having a ride, you might wanna know that the glasses and windows are bullet-proof and quite solid.
If you want something similar – not to look exactly like a huge construction coming from WWII, but to exude that kind of vibe, there are many versions of diverse party buses that might represent a better option. We find an example at libertypartybus.com, specifically observing the bus designed for 20-22 people. If you look better, the design is similar and quite alike Armor Horse Vault.
3. The Batmobile
Whether you've ever been a fan of Batman in your life or you've just heard of him since you prefer romantic comedies to superheroes, you're sure to at least know what a Batmobile looks like. You might have had the opportunity to see this powerful and magnificent car in photos and some might remember it for its shiny, sleek design.
But did you know that in 2012 someone came up with a brilliant idea to implement the vehicle from their favorite movie in reality? Yes, this really happened. And no, it wasn't cheap at all – about $4,000,000 was spent on designing and manufacturing this awesome machine.
Apart from a great jet engine, which provides it with the necessary force to bear all those crazy rides and showing off around, their constructors were also keen on setting two pairs of ejectable wheels – a pair for the back and another for the front. Still not quite sure if it's really possible to hire one, but it definitely looks so cool – like a teenage dream coming true.
4. The Rolls Royce Phantom
After it emerged as a replacement for the old model, which already enjoyed immense popularity and was a favorite of drivers around the world, the Rolls Royce Phantom became another name for exclusivity and luxury. Everyone knows that one of the most notable features of their models is the exceptional fusion of old-school and modern details and that's exactly what makes their pieces irresistible.
This car, a pleasure that costs more than $500,000, offers a choice of seat types depending on whether you want individual armchairs, sofas or those that transform into a bed. Those who have had the chance to be in it claim that this experience is most closely described as flying without wings, which says quite a lot about the model.
The car also has a self-closing door, absolutely soft and comfy seats which you simply sink in and has enough space for an undisturbed and pleasant ride.
5. Chrysler 300c
Fans of minimalism and elegance certainly already know which model we're talking about. Although at first glance it seems like an extended version of the classic more luxurious simple car, as soon as you step inside you realize that there's much more behind it.
Depending on certain factors, it can accommodate 8-10 people. It includes a luxurious bar, fantastic leather seats and the whole interior concept gives the impression of a modern, somewhat even futuristic note. Neon and LED lights, as well as the ability to change their color, contribute a lot to this. In most cases, you can choose from several colors of the car exterior – white, champagne, black, red, silver and two-tone versions.
Chrysler 300c is certainly a champion when it comes to innovation due to its multimedia system and technology. It also has an LCD touch screen and other benefits such as TV, privacy divider and air condition. If you're wondering what the price is, this limo is worth more than $30,000, while more luxurious versions go over $40,000.