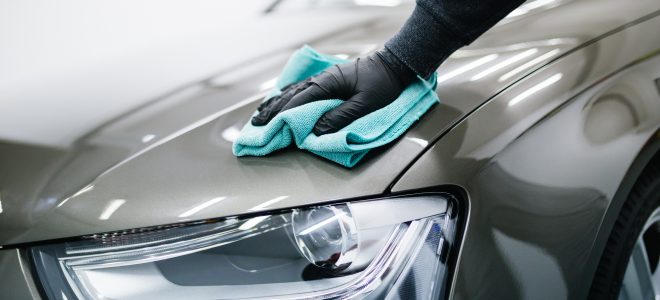 Among many things, your smile mostly depends on the sparkle of your teeth. Brushing the teeth every day keeps both gums and teeth in good shape, but from time to time, it is advisable to visit your dentist to do a more detailed examination. He provides delicate care and stops any potential harm from happening. As the dentist specializes in your dental health, so does the detailer worry about the wellbeing of your car. Nevertheless, the welfare of the vehicle especially affects the smile of every car owner out there. The aforementioned brings us to the topic of car detailing, why it is so important when it should be done, how often, why it should be done, at what cost, etc.
Car Detailing Vs. Car Wash
First of all, we need to differentiate the two types of vehicle hygiene. You can wash your car weekly, if not daily, it depends on how much it gets dirty and how much time you have got on your hand. Washing a car can be done in the comfort of one's backyard, or, more often at a local car wash. Doing all the work automatically, a car wash can be ideal for partial dirt removal and superficial cosmetic appliances. It can be a pleasant routine that is everything but time-consuming and it does not cost much. On the other hand, car detailing involves the touch of a professional hand and treating the vehicle more thoroughly, with the implementation of adequate products. It cost more than a regular car wash but the benefits obtained are incomparable. According to likecardetailing.com.au, an experienced car detailing company, the basic goal of car detailing is to make your car look it has just been driven out of the factory floor.
Types of Car Detailing
Considering the amount of detail and proper dedication to the different segments of a car, there are two main types of car detailing. Exterior detailing dealing with the outer parts of the vehicle and, consecutively, interior, engaging with the inside of the car.
External cleaning implies car washing by hand to remove as many layers of filth as possible. From wheels, over the hood, and car roof to the rear end of the vehicle – every section is hand treated and sanitized by detailers. Afterward, the impurities and dirt accumulated in the clear coat are being removed with a clay bar. The next step involves paintwork polishing so that any distortion or unevenness is neutralized. Glass polishing and tire improvements follow and the car is ready for the photoshoot.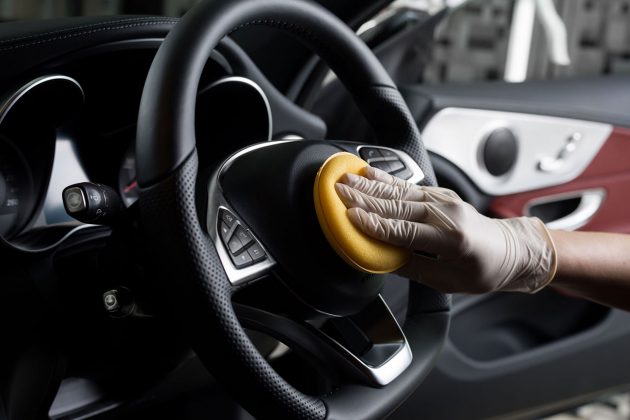 Somebody said that beauty comes from within? Well, it surely does after interior car detailing. After a thorough vacuuming or steam cleaning, carpets and floor are shampooed to restore the original glow. If there are leather accessories in the car, they are treated with leather-safe products with specific components for leather nourishment. For a driver to have a better view, the glasses are disinfected and burnished adequately. Even the engine bay of your vehicle can be cleansed and restored to its primary state with the help of your detailer as a part of a premium package. It includes detailed water washing and degreasing, helping your engine perform flawlessly and without obstruction.
Do Your Own Detailing
Apart from occasionally changing the oil, you can try detailing in your car as well. That would suggest buying the materials needed to nourish your car. Doing some research may enable you to acquire the materials from shops offering cheaper but quality products. Buying in bundles often provides more discounts. When you find the materials you need, use them sparingly. When it comes to treating different car surfaces with specific chemicals the "less is more" byword should come to your mind. Doing detailing regularly will save you both money and time, and your car's performance won't fail to deliver.
Is Car Detailing Important?
Taking care of your car is one thing. Detailing your car and providing it with professional care is another level of that thing. Not only will your car's physical appearance be improved, but also the lifespan of your vehicle will expand considerably. Waxing your car regularly restores the former shine and safeguards the paint job against scratches. A clean engine is a happy engine, so by detailing, you enable it to run smoother without overheating caused by accumulated dirt.
Make Your Car Worth More Money
Professionals detailing your vehicle provide your car with the best possible looks. Apart from following trends regarding market standards, these car gurus are familiar with the needs of a customer, as well. Hence, investing in car detailing automatically extends the resale value of your vehicle.
How Often Should You Detail Your Car?
You should detail your car according to your car needs. The frequency of detailing should depend on the circumstances. Windy, cold and snowy areas as well as the regions near the ocean condition more frequent detailing, namely four times a year (salt from the road and air deteriorates paint). If you live in a warm and dry place, as much as twice a year should be enough.
How Much Does it Cost?
The price of your car detailing may vary from place to place depending on multiple factors. The level of proficiency of detailer, business reputation, car size, detail type, etc. Particular packages are offered for a particular price range. A regular package including vacuuming, window polishing, tire, and trim cleansing, waxing and car washing may go from $50 to $75 for an average-sized car. As for bigger vehicles, the price is higher, so the average cost for a van or an SUV is $75-$150. Higher prices should be expected for packages considering more attention and detail provided and the price of those upgraded bargains start as low as $175. If your windshield is damaged, that even polishing is not helping to it, check windshieldsgilbert.com and resolve your issue.
Investing in your car was never more affordable. For a reasonable price, drivers are presented with an optimized car as similar to a new vehicle as possible. Not only does the visual appeal of the car improves, but also its technical performances reach its peak, therefore raising its resale value instantly. Happy drivers detail their cars.