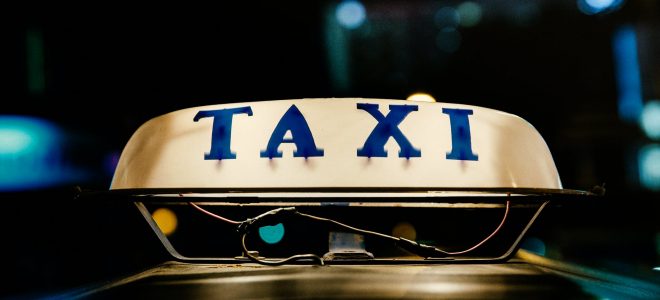 Starting a business can sometimes be a very challenging thing. However, it can be done even with limited resources if you find the right information. If you have a car and you wish to become a taxi driver, that can be done. Even though it was a pretty risky move a few years back because of the great competition and the major taxi companies that were taking over the market, nowadays the situation is becoming more stable. This is a great opportunity for you to accomplish your dream. Keep reading to find out how to do it!
Find out more about the requirements
This part largely depends on your location. However, in most cases, you will need a state and a business license. The price will probably revolve around a few hundred dollars up to a few thousand. The best thing is to simply check with the local facility that can give you more information about it and then follow through. Make sure you ask about all the things that you are interested in, so you can be sure that you are on the right path.
You will also need a license for operating a taxi. In fact, you may be required to have two – one for yourself and the other one for your car. The license for the car is known as the "medallion" or the "hire plate". You should know that some cities want to keep a certain number of cars in the city, so they will ask for a substantial fee. In cases when there is a huge number of people who want to become taxi drivers, the city may choose the ones that will get it by using a lottery system. This is a longer route to take because it may take a long time before the name is drawn.
Do your research
It is important to research the market before you actually start investing. Only a few years back many taxi drivers have found themselves dealing with problems because of the costs that started increasing suddenly. Even though the situation is much better now, it is still necessary to see how the is situation on the market developing so you can determine if that is the right solution for you. You should try to find out more about the cost of a medallion and if the price is going to go up or will it remain stable.
Also, it is important to ask about the average price of fares in the city you plan to work in so you can determine if that will be enough for comfortable living. In addition, it is important to find out more about the regulations concerning the ride-sharing service. Do your best to find out the number of taxi drivers in your city so you can get an idea about the possible work you can count on – the more taxi drivers, less work for you. This is something that you need to take into consideration. Think about the quality of life that the taxi drivers have and what kind of earnings they can count on. All these things will tell you more about what you want to know.
What can you do if you have a car?
It is important to assess if the car you have is suitable for turning into a taxi. It should be reliable, but also comfortable enough for your passengers so they will want to come back to you over and over again. It should be spacious because most people will have plenty of things that they will carry with them. A small car is simply not suitable for a taxi, but if you have a car that fits the requirements, you are on the right path.
In recent years, Uber has become very popular because of its comfort and the practical side of it. You can get a luxury ride with just a few clicks and get to the wanted destination in style. Their rule is that the cars shouldn't be older than ten years and that they should have four doors, which is pretty understandable because no one wants to crawl through the front seat. If you wish to become an Uber driver, you can do it very easily by using a script that you can find out more about on this website. You can choose the service you want to provide such as the food delivery or the laundry and this is known as the Uber for X.
Considering that the Uber has proven its quality worldwide and that numerous users want to be a part of it, you can utilize it to your advantage and simply start earning under the well-known business model. You can also become a classic Uber taxi driver. The requirements are that you have the appropriate age for driving and that you have at least one year of driving experience. Also, it is necessary to use a suitable vehicle with four doors.
The documents you will need to provide are a license, your residency proof, vehicle insurance, and your photo that must be clear, well-lit, with your face clearly shown in the center. After that your history will be screened, so your criminal history and the driving record will be checked. As you can see, the process is pretty simple – you should sign up, share the documents, get the necessary app and you will be able to begin working shortly.
These were the steps you need to take to be able to become a taxi driver if you have a vehicle. The most important thing is to go slowly step by step through the process and see what suits you the most. Once you find out everything you want to know, it will be much easier for you to decide if this is the job that you want to pursue. Having a car is a huge advantage, so you can easily start a business, become your own boss, and start earning!