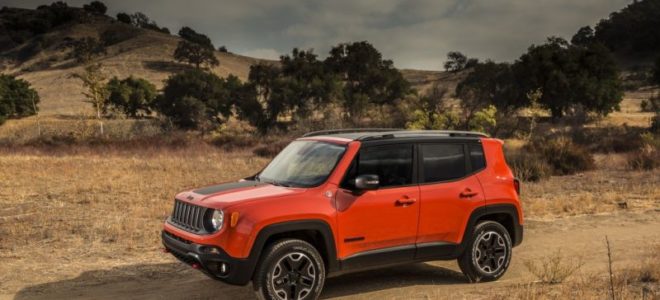 Since its first introduction, the Jeep Renegade wasn't (and still isn't) as likeable as its brothers from the Jeep's gamut. This may be due to the non-standard looks that not many people seem to agree with the philosophy the Jeep Renegade is trying to bring, but besides that, it is one of the rare models today that brings genuine off-road capability on the table. There are, however, models in the same class of compact off-road SUVs that provide even better off-road experience and are even cheaper, as well. The 2018 Jeep Renegade will have to step up this time and try to disregard every con and improve every pro over the previous model.
Unfortunately for many buyers that didn't like the old Renegade because of its looks won't impressed with the new model, neither, as it will keep most of the exterior elements as its predecessor, but some improvements over the ongoing model are expected.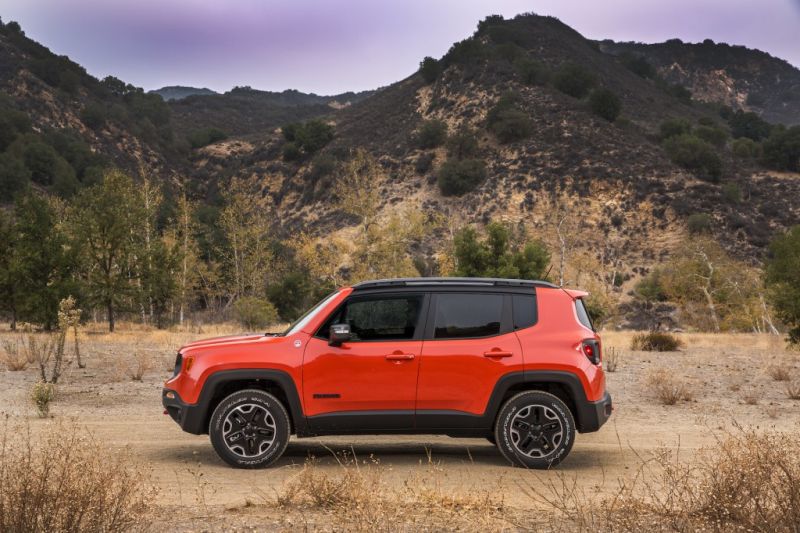 Powertrain and Performance of 2018 Jeep Renegade
We should expect the new 2018 Jeep Renegade to ship with two engine potions to choose from. The first, most basic variant will include a 1.4-liter inline four-cylinder engine, capable of outputting pretty average 160 horsepower at 5500 horsepower, with a maximum torque output of 184 pounds-feet at 2500 rpm. The engine's cam type is single overhead cam (SOHC) and will be petrol based. This engine will be paired to a 6-speed manual transmission system. With the fuel capacity of 12.7 gallons, this engine's EPA fuel economy is 24 miles per gallon in the city and 31 miles per gallon on the highway, which is a decent result, considering the power of the engine.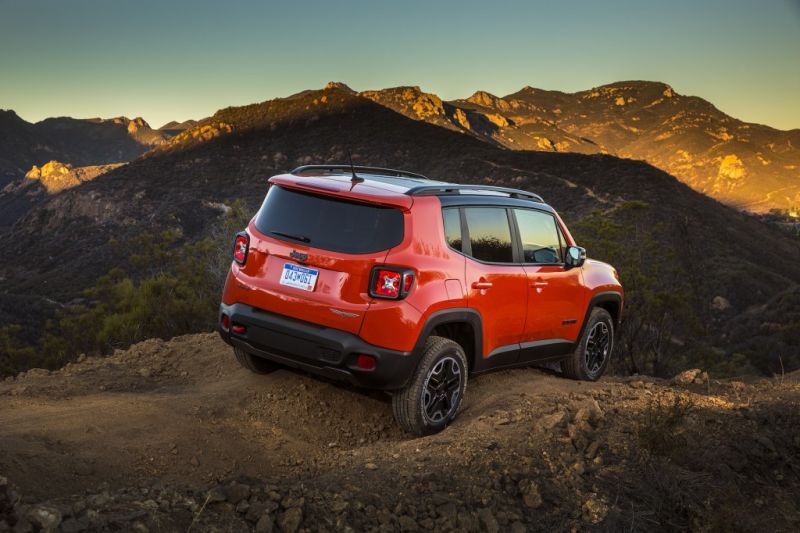 The second engine option will include a 2.4-liter inline 4-cylinder petrol based engine, capable of outputting 180 horsepower at 6400 rpm, with a peak output of 175 pounds-feet of torque at 3900 rpm. Cam type is, as well, Single overhead cam (SOHC). This engine, however, will be paired to a 9-speed automatic transmission system that will be able to maintain the fuel consumption leveled with the weaker engine, so the EPA fuel economy ratings are 22 miles per gallon in the city and 31 miles per gallon on the highway, which is great, considering the more powerful engine. The range is set at 279.4 miles in the city and 393.7 miles on the highway, per single 12.7-gallon fuel tank.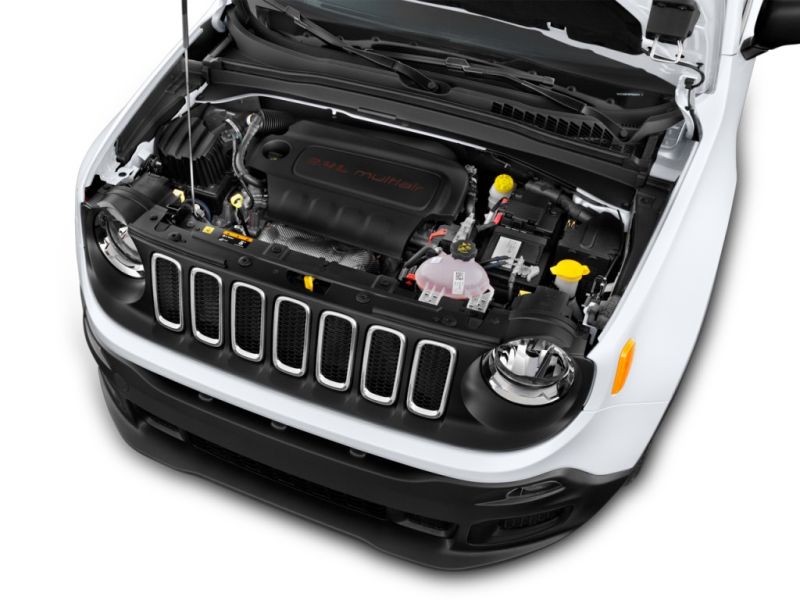 2018 Jeep Renegade Exterior and Interior
As we have already mentioned at the beginning, looks like the Jeep has decided to roll with the similar looks the older Renegade had. The new model will feature the same boxy design with seven-slot front grille, the new Renegade hadn't undergo a significant change over the previous model. Too bad, since many buyers gave up due to its design.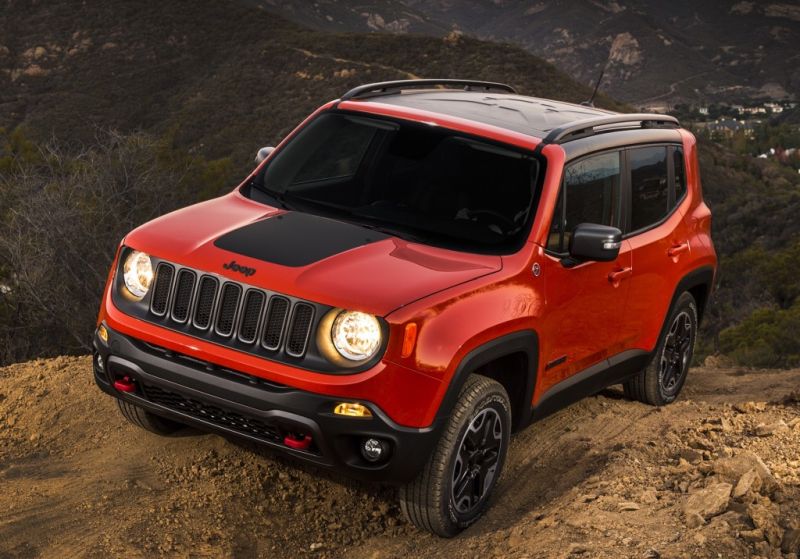 Regardless, on the inside, the 2018 Jeep Renegade is a whole different story. It will have many technological features, such as steering wheel controls, aux audio input jack, radio data system and external memory control, 4-speaker sound system, integrated roof antenna, 60-40 foldable split-bench rear seats, manual tilt/telescoping steering column, front and read cup holders, remote keyless entry with integrated key transmitter, etc. Abundance of safety features will be present also, which will include features such as electronic stability control, ABS. side impact beams, low tire pressure warning, curtain first and second row airbags, rear child safety locks, etc.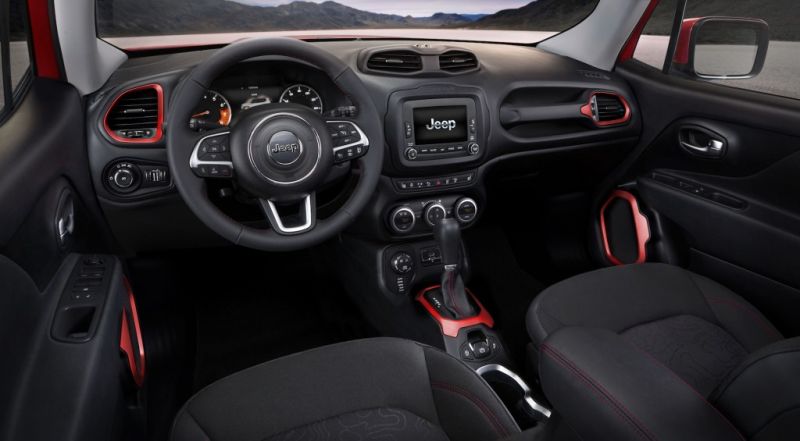 Price and Release Date
If everything goes according to the initial plan, we should see the new Renegade arrive by the middle of 2017 or earlier that year. As far as the prices are concerned, the new Renegade will range from $19,000 to $23,000, as the prices aren't official yet. Given its performance, it still might be a good bargain, if you can digest the exterior.