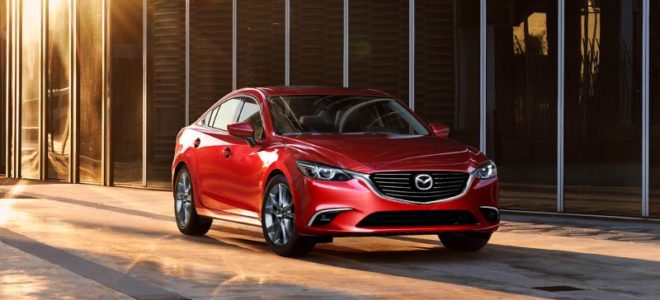 Update: After official release of model 6 by Mazda, we are now able to provide you with some more info. Like we mentioned in the article down below, exterior of Mazda 6 didn't went trough any changes. Any at all. Chassis and exterior design are the spit image of 2016 model. You may now be wondering what's all the fuss the with new Mazda 6. Mayor changes on 2017 Mazda 6 model took place in the interior of the car, and in terms of improvement of the cars driving dynamics. Last asset mentioned, in the 2016 model, looked like it can't be improved. Mazda outdone themselves with introduction of G-Vectoring system. This system is (actually an widget) addition to the car computer that helps and improves handling of the car when dealing with sharp corners. It adjusts the engines torque, and lowers the pressure on front axle, while making the steering easier. Rest of the improvements are also made on the interior and equipment and they include: i-Activsense that now can detect pedestrians, traffic signs, speed-limit, no-entry, and stop signs; the new steering wheel taken from Mazda CX-9 and full-color TFT screen.
Already at its third generation, the Mazda 6 quickly managed to steal the hearts of people by being one of the best built and better looking family sedans on the market. Its starting price of just $22,000 is also a factor. That is because it is one of the cheaper models but it still manages to pack a lot of technology and features at that price point. Since it was released back in 2012 the car received one major update which included an all new interior as well as a more modern looking exterior. However, the car's engines and most of the drivetrain remained unchanged so we expect the upcoming 2017 Mazda 6 to come with quite a few improvements over the ongoing model.
2017 Mazda 6 will not be an all new model like many people were saying. Instead, it will be the last update the Mazda 6 will receive until it will be replaced by a new model some time around 2023. This update is likely going to include the addition of a couple of new trim levels. Some of the changes are expected on its engines and running gear as well as a few price adjustments in order to make the Mazda 6 more competitive and also a more desirable car.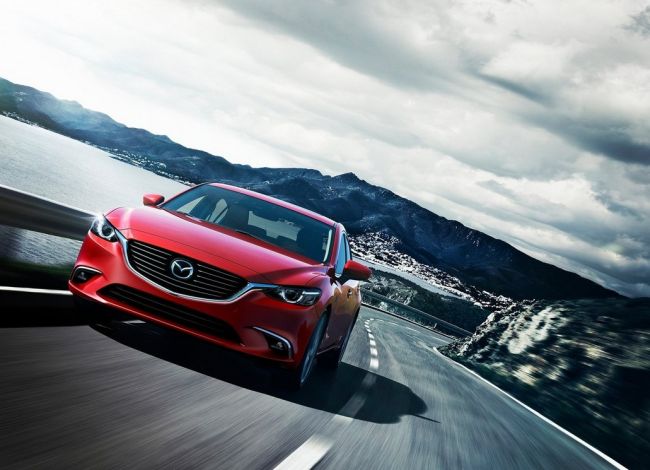 2017 Mazda 6 Engine and Transmission
The only real problem the current model has is the lack of a more powerful engine. This fact has been criticized in numerous occasions by people in Europe and the US. Most of its competitors like the Fusion come with really powerful engines. Mazda 6 only gets naturally aspirated in-line 4 petrol engines and an extra diesel unit in Europe. While the European market is good with the diesel engine, the US market is in desperate need of an upgrade. That is because the largest current engine, the 2.5 liter naturally aspirated in-line 4, is only capable of 184 horsepower and 185 lb-ft of torque. That is nearly two times less than some of its direct competitors. While the base engines are likely going to remain unchanged, two new special trim levels might be added. Those are a new MazdaSpeed version as well as a more luxury-oriented one, both boasting the same 2.5 liter turbocharged inline 4 mill rocking over 300 horsepower and 300 lb-ft of torque.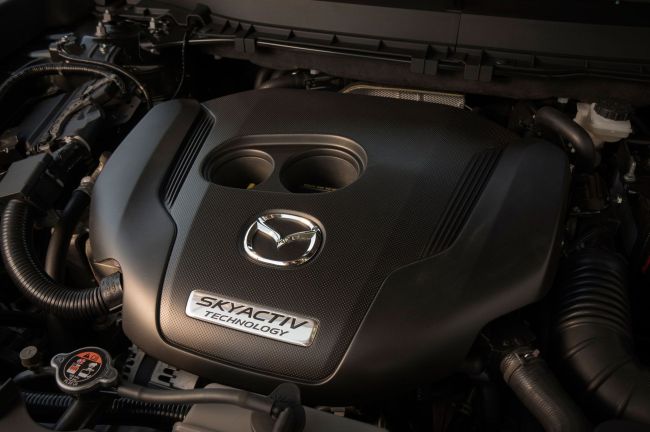 This engine would be derived from the one released for the CX-9. Interestingly, instead of being tuned for maximum torque, it will be tuned to offer a good compromise between power and torque. Together with a stiffened suspension system, a standard all wheel drive system and very likely a six speed manual, the new 2017 Mazda 6 should become one of the better hot sedans on the market. We should also mention it will be one of the few sedans using a manual transmission.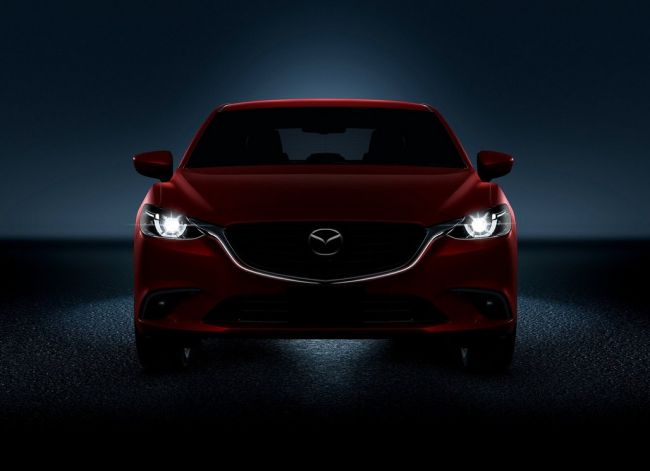 Exterior and Interior of 2017 Mazda 6
Like we mentioned above, the exterior of the future Mazda 6 is unlikely going to go through any major changes, especially now when it was refreshed a few months ago. However, we do expect the new sporty version of the car to come with an entirely new body-kit. New body kit will accentuate its aggressive character and make it a true contender for the title as one of the most powerful and very likely fun to drive family sedans. 19 or 20 inch rims are likely going to be offered as standard together with a unique color palette which should emphasize the car's new aggressive nature.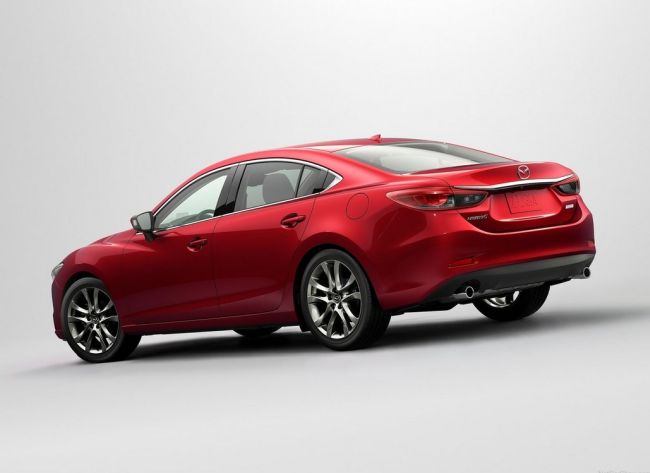 The features and technology level offered by the cabin of the future 2017 Mazda 6 will not change all that much over the current car. It's just that the sporty level will not only receive a new steering wheel but also a new set of better and more supportive seats. The rumored luxury version of the car on the other hand is actually expected to receive individual rear seats which would become really interesting to see.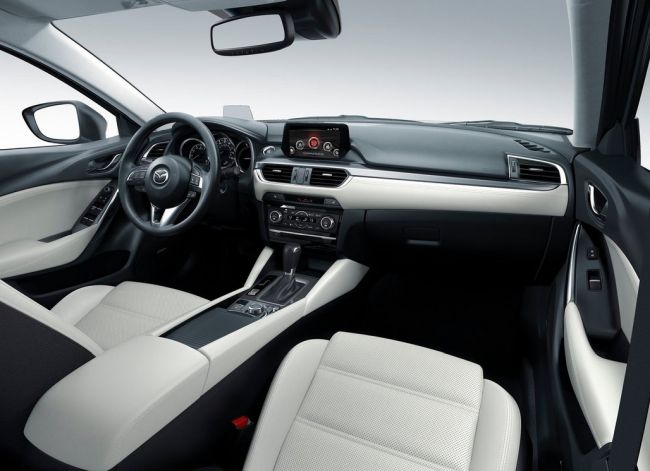 Release date
Not much information has been heard from Mazda headquarters, but we can safely assume that they are planning official presentation by the end of the summer. This would allow them to officially release this model to the market by the end of the year. In case of this scenario they would have upper hand over their competitors, and that is exactly why this is most likely turn of events.
Road test and Review of Mazda 6 from 2016: