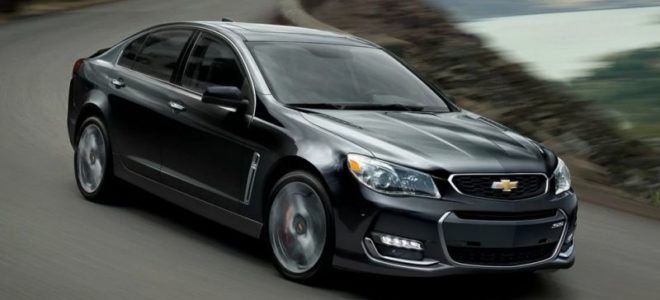 It looks like the Chevrolet made a confusion with its SS model, as many people seem to mistake it for the Camaro SS. No, it is not the same car, as the SS is currently (although not for long) is being made in Chevy's plant in Holden, Australia and the equivalent model for the Australia, New Zealand and other South Pacific countries is the Holden Commodore SS. Unfortunately for the fans who do like the model, rumors made it clear (although Chevy hasn't confirmed it yet, but hasn't denied it neither) that the Holden plant is scheduled for shutdown in 2017, hence the Chevy is releasing its final edition of the SS model (2017 Chevrolet SS) sometime in 2017. Rumors also say that the new model will have a super powerful engine, maybe to ease on the sadness die hard fans must feel at the moment. Let's get to the actual facts.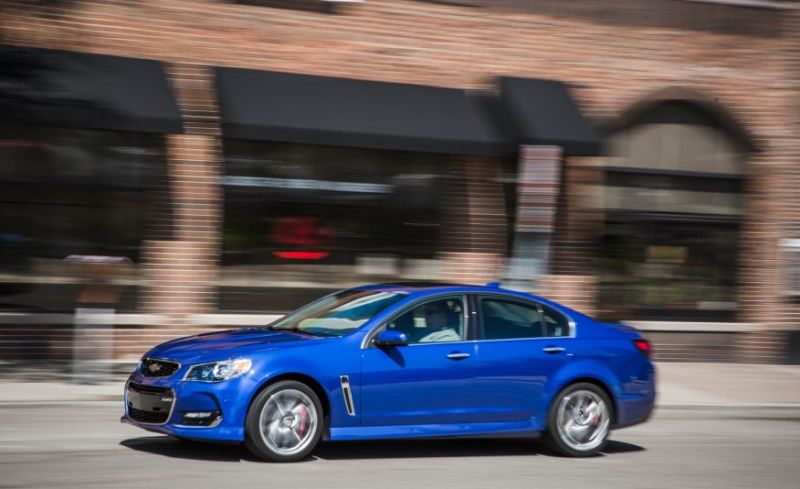 Powertrain and Performance of new 2017 Chevrolet SS
As mentioned earlier, the new Chevy SS may have a real beast under its hood, than the current model. We say maybe, simply because those rumors are without any solid backup. That mysterious engine is the same engine both Chevrolet Camaro ZL1 and the Cadillac CTS-V have, a 6.2-liter supercharged V8, capable of packing around 580 horsepower, with a peak torque output of around 550 pounds – feet, that will literally smoke any competition. If we see this engine under the hood of the new Chevy SS, we might expect some exhilarating performance, such as skull crushing acceleration, making the car propel from 0 to 60 in just 4 seconds.
With its EPA estimated fuel economy of 14 mpg in the city and 19 mpg on the highway it's not the greenest car out there, but you wouldn't buy it for that, would you? If the company decides to stick with the current power plant, the 6.2-liter naturally aspirated V8 engine, that is able to deliver 425 horsepower and 415 pounds – feet of torque, we wouldn't be that disappointed, as the acceleration is still good enough, with its 4.7 seconds to reach 60 mph from standing and a top speed of around 165 mph. The transmission system paired to this engine will most likely be a six-speed manual or six-speed automatic. The car would still be able to beat its main competitor, the BMW 535i, which hits 60 in 5.4 seconds and has almost 100 horses less. The EPA fuel economy still wouldn't win any prize, with 14 mph in the city and 20 mph on the highway, but will surely be punished in some countries as a gas guzzler king.
Exterior Changes
The model is still under wrappers, but we expect to see minor design changes on the headlights and front air intake openings. We might see additional air intakes, if the new model incorporates the more powerful engine. The overall dimensions are likely to remain the same as on the previous model, which is 195.5 inches long, 74.7 inches wide, with the wheelbase width of 114.8 inches. Total curb weight of the car is 3975 pounds. We should see abundance of exterior colors available, such as Heron White, Jungle Green Metallic, Mystic Green Metallic, Phantom Black Metallic, Red Hot 2, Silver Ice Metallic, etc.
2017 Chevrolet SS Interior and Features
Comfy seats with leather upholstery are likely to remain unchanged, along with the compete dashboard and central board layout. 2017 Chevrolet SS will feature technology and entertainment features, such as Bluetooth audio and phone connectivity, 9-speaker Bose sound system, navigation system, voice controls, USB connectivity, CD player, an 8-inch infotainment system, as well as safety features such as ABS, dual front side mounted airbags, lane departure assistance, rearview camera, blind spot monitoring, automated parallel parking assistance, etc.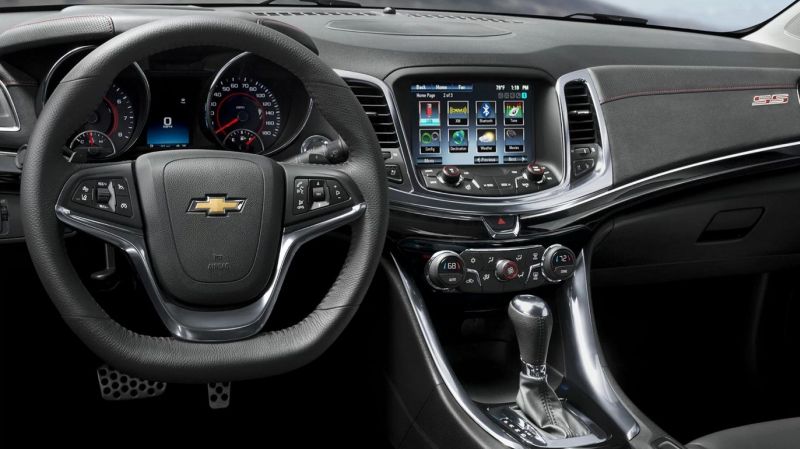 Pricing
We should expect the changes in the engine department to change the base price considerably, but if the car keeps its current powertrain, the base price may start at around $49,000.