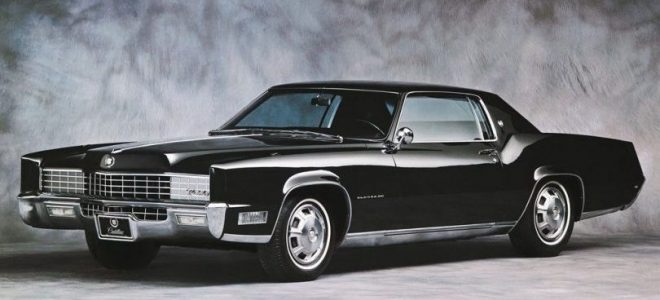 Every villain is motivated by something, whether it's a pure lust for certain things to revenge on Batman to erotic conquest to world domination. Each time there is a personal vendetta involving the villain and they will follow their desire and determination to defeat the enemy no matter how hellish the consequences may be. And, they are not the types to deny themselves anything, especially when it comes to a flashy car which they can make a quick escape in.
The type of car a baddie drives says a lot about their character. Most baddies prefer a car that represents just how bad they really are. Car insurance provider chill.ie is wondering what type of car a villain would drive?
1980s Chevrolet Pickup – You just cannot have a scary-movie villain car without some dilapidated 1980s truck – painted in some different color, sporting some different body damage or fitted with some different lift kit – that always will define some kind of trouble when it appears on the screen.
1990s Ford Econoline – Some of the biggest movie criminals has driven vans. A scary movie villain's van shouldn't include any rear windows. And it should have all kinds of weird devices as scary movie Devils are always equipped with weird devices.
Maserati GranTurismo – Some of the people think that Maserati GranTurismo is handsome whereas, for some it's ugly. Regardless of the fact about what you think, there's no doubt about one fact that this isn't nice. This is not a car you see and think to yourself.
Mercedes-Benz S-Class – Given the fact there are so many versions of Mercedes-Benz S-Class, there are varied means that it could be driven by a scary-movie villain. For example, a cruel dictator could drive a 1980's-S-Class right before he imposes some of the harsh punishment on his people.
Mercedes-Benz SL65 AMG Black Series – This is one of the best scary-movie villain cars in the history of automobiles. This is the kind of car a devil would just get in after creating an unwanted situation for some people and then the brute would drive the car to meet his wife out on a dinner date. The wing. The flared fenders. The wheels. Is just perfect and one of a kind. Better you don't mess with one who has Mercedes- Benz SL65 AMG Black Series or if you dare to do so your head might be chopped off.
1930s Packard – There are few cars that say scary-movie villain like something of 1930s. Those were the days which had seen long fenders, giant and huge headlights, white wall tires offer the right level of distinction for a car which is driven by some unseen or some supernatural slayer as he stalks his prey during night time. In fact, some kind of dramatic, supernatural background music which is scary should also be accompanied by this car. The right business of fear should be present.
Range Rover – Though there are times when you might think that a Range Rover is a luxury vehicle in the suburban. This car could relate to a scary movie baddie who has taken a break from his everyday life and is present in some rural area doing some scary-movie act. Just a thought in this case where a long black Range Rover comes to a small town with its huge size wheels glistering in the scorching sun and the children in the area are running to lock themselves in their respective houses to get away with this unknown devil who has come. And, then when it's evening time the monster takes the weapons and goes out in his rampage. Or it might happen that it is a stockbroker who usually commits this kind of fraud.
1980s Rolls-Royce Silver Spirit – Off late the 1980s Rolls-Royce Silver Spirit just screams the scary movie beast. During its launch it was a high-end car but, these days it has come to a slightly different crowd. Post it slashed it's pricing this vehicle has turned out to be one of the favorites for persons who are trying to create that fear in the hearts of the residents in the small towns who are filled with warm-hearted people.
1934-1939 Mercedes-Benz G4 – This vehicle weighs about 8000 pounds and it is powered by a 5.4-liter straight-eight eking out 100 horsepower or such category. This type is closely associated with this overwhelming wickedness. This car was also used by Adolf Hitler who is renowned for his aggression, atrocities and destructive kind of hatreds.
These are just some of our favorite picks that we think are top #VillainCars. Which villain car is your favorite?