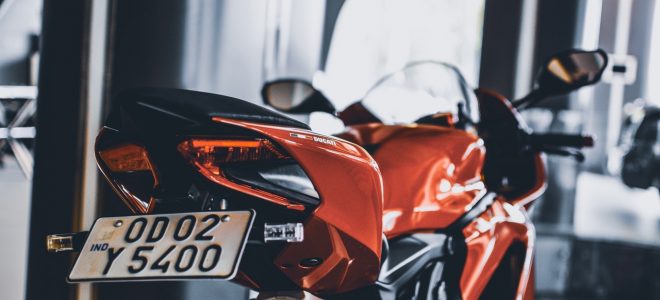 Just like cars, motorcycles come in different types, models, with different features and manufactured by various brands. According to bike.net, if you're a first time motorcycle buyer, the process of picking the right one may seem overwhelming due to the huge variety of options available on the market. When we add custom made ones to the list, then you might feel even more lost in the world of possibilities.
Depending on your goals and preferences, you can choose a classic motorcycle, which is the name for vintage ones, that have reached a certain age or that are new, but made with an intention of earning classic status, you can buy parts from classicbikepartscheshire.com. On the other hand, you can simply go with a brand new one, if you're not a fan of retro bikes. Focusing on either speed or comfort, you can choose sportbikes for powerful, fast rides and adventure bikes for off-road, or cruising and touring bikes for more comfortable riding experience, as well as scooters – if you wanna focus on functionality.
Whether you wanna enjoy the freedom and the adrenaline boosts that motorcycles provide, test out the economical side of riding one, or simply wanna get to your destination more quickly and have more parking options, then you already have a great reason to start looking for your perfect fit.
Regardless of their differences and unique characteristics, there still are a couple of features all motorcycle brands have in common. We're going to mention a couple of them:
1. MOTORCYCLE STRUCTURE
All brands have somewhat similar structures of their motorcycles, depending on the type, price range and the purpose. Different brands could also have the same engine, from another brand. When it comes to structural essentials such as brakes, transition, fuel and exhaust systems, wheels and tyres – bike fanatics will disagree, but there's no significant difference between bikes in the same category but different brands. For example, if we pick a sportbike motorcycle from two Japanese brands, Yamaha and Honda, although a lot of riders think they're drastically different, the reality is quite different. They are almost identical when it comes to their engine life, reliability and features. That's the reason why you should look further to find something that's significant for you and only you. One brand will suit someone's aesthetic taste better than the other, while the same bikes could not match the design taste of another person. One could prefer motorcycles that are better in maneuvering, or are faster, while the other could focus on brands they think are cool, rather than the features. Whichever the case, it's important to know that you can expect almost the same starting point whatever brand you choose in a certain bike category.
2. MOTORCYCLE PERFORMANCE
Every brand is specialized in a certain area and has its focus on their market demand and target buyers. However, when it comes to performance, it is almost a necessity to compare the models before making your purchase. But, by comparing we mean taking two or three brands and comparing the specifications of their models in the same category, price range, year and engine type. This will lead to the conclusion that only nuances decide which bike is for you and which isn't. All the brands strive to provide their buyers with the best performance and they are constantly competing with their opponents in finding ways to invent and develop everything the market demands. This process results in almost the same motorcycles performances, leaving the buyers with making a choice based on a personal brand preference rather than the technical specs. Yamaha, Honda, Kawasaki and Suzuki all have around 15% failure rate on a four year old bike. This means that all of these brands are almost similar when it comes to reliability. Not only that, they are considered to be affordable, so for almost the same amount of money, you can get a good quality – durability ratio, whichever you choose. The only difference would be maintenance costs, so you should consider that aspect too. On the other hand, brands such as Harley Davidson and Triumph, have in common a slightly higher failure rate which is around 45% after 4 years. The most advanced performances on the market that Honda and Yamaha provide, leaves you hardly making a mistake when deciding which brand to go with. However, experienced racers would recommend buying a Honda if you are a beginner and buying a Yamaha if you're a racer. All of this leads us to the conclusion that there's always the X factor to consider, despite all the similarities between brands and their bike models.
3. BENEFITS
The obvious thing all motorcycle brands have in common are the benefits their customers experience when they ride their bikes. The research shows that there are several benefits, different from what you'd expect. Besides the obvious, financial benefits that include better gas mileage and lower maintenance costs compared to cars, time benefits or simply getting to your destination much faster than by a car. It's important to mention that compared to a car, you can save more money in case you decide to resell your bike. Motorcycles are better in this category too, since their price doesn't depreciate that much over the years, unlike the cars and their value. Psychological benefits are not to be overlooked either. It's been proven that riding a bike improves your mental health, giving you a sense of freedom, fun and also having a great impact on your mood since it releases the well-known happiness booster hormone, endorphin. But that's not all. Improving your physical health is what comes as a result of hours and hours of low impact exercise, which is exactly what's happening when you're riding a motorcycle. Your whole body gets more active and more engaged, including your arms and legs, neck and core. Strengthening your muscles along with burning calories is something people don't consider relevant, but a newbie racer will most certainly feel the difference in its mind and body after a while. This goes for every brand you choose, however, we have to mention that depending on the motorcycle type, you'll logically need more strength and skill if you indulge in the world of sportbikes, compared to cruisers, where it's all about being comfortable, cool and relaxed.
Knowing what you like and what you need is the most important component of the process. After you set your goals and a price range, the rest is up to your research and preferences. Good luck!