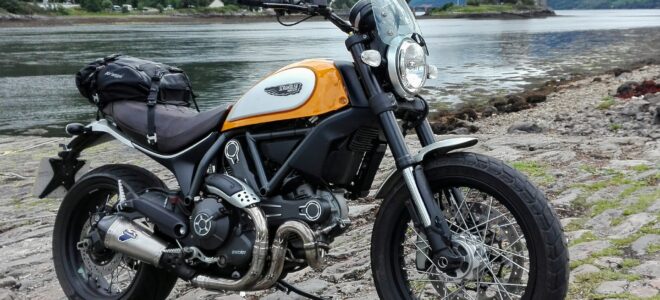 Riding a motorcycle can be an exhilarating experience, but it can also be dangerous if you don't take the necessary safety precautions. One of the best ways to protect yourself when riding a motorcycle is to invest in a motorcycle windshield. In this blog post, we'll discuss the importance of motorcycle windshields, how to choose the right one for your ride, the benefits it offers, how to install and maintain it, safety tips to keep in mind when riding, and how to make the most out of your new motorcycle accessory. By the end of this post, you should have the confidence to hit the open road with your new windshield.
Why Should You Invest In A Motorcycle Windshield?
Motorcycle windshields are essential safety equipment for all riders. Not only do they help protect your eyes from wind, dust, and debris, but they also improve fuel efficiency due to the improved aerodynamics. They also reduce air resistance, which in turn reduces rider fatigue and enhances weather protection in inclement conditions. Buggy riders rejoice – it will keep bugs away while you ride!
But that's not all – it also significantly reduces noise levels. This means that you can enjoy the ride in a more serene environment, which is great for those who want to get some peace and quiet while on their bike. And last but not least, they are highly effective at reducing wind turbulence, which is critical for keeping you balanced and safe on the road. So if you're looking for an investment that will pay big dividends both on and off the bike, consider investing in a motorcycle windshield!
How To Choose The Right Windshield For Your Ride?
Motorcycle windshields are a crucial part of motorcycle safety. Not only do they help protect you from wind and rain, but they can also help keep you safe in an accident. By choosing the right windshield for your ride, you can enjoy all of the benefits that it provides.
When choosing it, it's important to consider your needs and wants. Do you want full or partial coverage? What kind of visibility do you need? How wide should it be? These are just a few of the questions that you'll need to answer when shopping for a windshield. Once you have these answers, it's time to look at different types of motorcycle windshields available on the market today.
Some popular types include: half-moon, quarter-moon, butterfly, and dual-layer. Each has its own set of benefits and drawbacks that should be considered before making your purchase. For example, quarter-moon and butterfly windshields provide good side visibility while keeping wind noise down. However, they don't offer as much headroom as other types of motorcycle helmets do. Half-moon and full-screen motorcycle windows offer good side visibility but may not offer enough headroom for taller riders or those who wear glasses. Dual layer is a compromise between full coverage and lighter weight – it offers good side visibility without being too heavy or bulky.
What to Look for in a Motorcycle Windshield?
If you're looking to buy a motorcycle windshield, there are a few things to keep in mind.
– First, make sure that your bike is compatible with the type of windshield that you're looking for.
– Second, be sure to choose the one that fits your budget and style.
– Third, be sure to accommodate helmets and bulky gear on your ride – not every bike has room for this.
– Fourth, choose a windshield with enhanced aerodynamics – this will reduce air resistance and make the ride quieter overall.
– Fifth, consider choosing a stylish motorcycle windshield – enhancing the look of your bike can be an attractive option for some riders.
– Finally, be sure to read reviews before making your purchase so you know what's good (and bad) about different types of motorcycle windscreens.
Understanding How A Motorcycle Windshield Enhances Riding Safety
Motorcycle riding can be a great experience, but it can also be risky if you're not properly protected. This is one of the most important pieces of equipment that you'll need for safe riding. It helps to reduce wind buffeting and turbulence, reduce wind noise, and provide adequate protection from debris and bugs. Below, we'll outline the importance of motorcycle windshields and explain how they work to improve your safety on the road.
– First and foremost, a motorcycle windshield is essential in keeping you safe from debris and bugs while on the road. When you're riding through a city or other populated area, there are countless pieces of debris flying around – from leaves to rocks to cars. It helps to keep all of this debris away from your face and eyes, helping to protect you from potential injuries.
– Second, a motorcycle windshield can help mitigate the effects of wind buffeting and turbulence while on the road. Wind buffeting is when the wind whips around your body violently – it's similar to being in an airplane takeoff or landing sequence where the plane seems to be shaking constantly. The turbulence caused by wind buffeting can make it difficult for you to see clearly or concentrate on your ride. It helps to minimize this turbulence by reducing wind blast and buffeting noise levels while driving. This makes it easier for you to focus on your ride and enjoy the scenery instead of worrying about dangerous conditions outside your vehicle window.
– Finally, a motorcycle windshield also provides bonus benefits that go beyond just safety concerns – reduced noise levels allow riders to better hear their surroundings while making turns or cruising down the highway at freeway speeds. Not only does this help riders stay safer by enhancing their situational awareness, but it also allows them to focus more intently on their music or other audio content without distraction from outside sounds. Installation of a motorcycle windshield is therefore paramount in keeping your ride smoother and safer – don't wait any longer!
In Short
In conclusion, investing in a motorcycle windshield is an important part of keeping yourself safe and comfortable while riding. A good windshield will protect you from wind, rain, and debris, as well as reduce noise levels and improve aerodynamics. With the right information on how to choose the right windshield for your ride and how to properly install it, you can ensure that your motorcycle experience is both safe and enjoyable. So don't wait any longer – get out there and find the perfect windshield for your ride today!