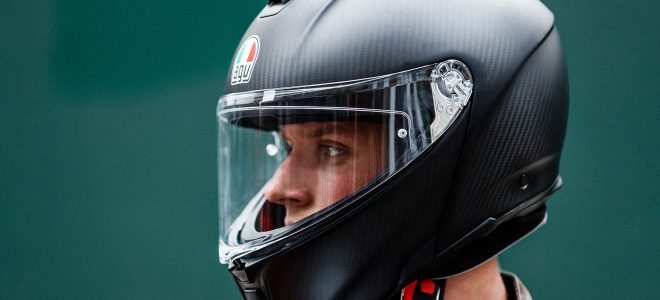 When it comes to motorcycles, safety comes first. And that is why you need to find the best equipment possible and protect yourself. Falling off a bike can be quite nasty but it happens to anyone.
A popular old biking ad claimed, "If you've got a ten-dollar head, buy a ten dollar helmet." Of course, no one has a ten-dollar head, but many bikers don't have the hundreds of dollars it can take to purchase safe motorcycle apparel. So how do you find the deals on safe helmets? Let your fingers do the walking: over the internet, that is.
Search the Big Sites
If you want the coolest street bike helmets, don't overlook the big guys in the room. Auction sites like eBay and giants like Amazon can cough up some great deals. Manufacturers often offload old stock that is still in boxes to these companies to make room for new stock. Always read reviews, though, to make sure the helmet has adequate safety ratings, and never buy a used helmet.
Hit the Clearance Sales
Every year manufacturers discontinue certain lines and revamp others. You can take advantage of this by purchasing your bike helmet at the end of the year when old products are reduced to clear the shelves. You can find special deals both at brick and mortar stores and online biking stores. Sign up for the emails so you can get an alert when the sales are beginning.
Do Your Homework
To get the best deals, you need to do some research. Understand all the safety ratings, such as European Standard, Snell, DOT, and many others. Also, know what safe helmets are made of and what features they should have. Do you want a ½, ¾, or full-face helmet? Full face is considered the safest, but you can find good helmets in other styles.
After you know what you want, compare across brands and models. Many brands offer the same features but the price points vary based upon style. If you're willing to forego the hot pink swirls, basic black is cheaper. Go online today and begin your search for a safe helmet.
A safe helmet is always a good buy as it provides you complete safety and lasts for long. Make good research and you can easily find the best helmet for yourself. Keep yourself away from fake websites and buy a quality product at an affordable price.
It is often seen that people give importance to style more rather than safety and thus many times buy things which are not good to use. But when you shop online you can search for helmets which are stylish and at the same time provide you good safety. So, by doing some research and spending some time on the internet you can easily find a good helmet for yourself which can provide you good safety and is stylish at the same time.
So, if you have not searched online till now, it's time to browse and shop online without any delay. Place your order today and get it delivered at your doorstep. Shop wisely and make your shopping easy and affordable. More and more people are doing so and it's time for you to go for it.