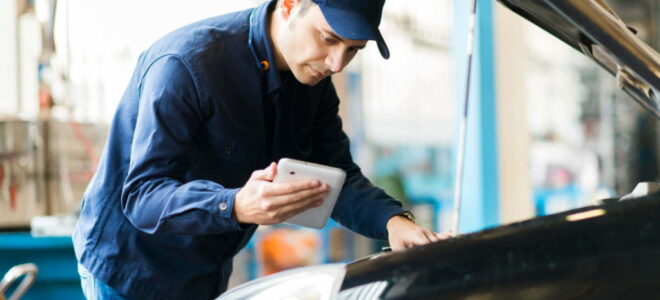 Let us introduce you to a hypothetical situation where you plan to buy a second-hand car that looks in excellent condition. However, occasionally the appearance of a vehicle may deceive you; therefore, getting a roadworthy or safety certificate is laid out as a mandate by the authorities.
What is a roadworthy certificate?
A roadworthy certificate is a legal document issued by an Authorized Inspection Station (AIS) that minutely checks every nook and cranny of your car and demonstrates its functionality. For example, getting your vehicle inspected by an experienced and licensed examiner might occur in their workstation or at your desired location, as most renowned AISs provide mobile services.
After a thorough inspection, the mobile roadworthy certificate provider shall prepare a report and share the same with you. If your vehicle successfully meets the standard requirements, it will receive a roadworthy certificate (RWC) which ensures that it is safe to be driven on the roads.
How long is a RWC valid?
The validity of a roadworthy certificate depends on two major factors:
For LicensedMotor Dealers, the certificate is valid for three months or one thousand kilometres (whichever ceases first) from the date it was issued.
For others, the same certificate is valid for two months or two thousand kilometres (whichever ceases first) from the date it was issued.
You can use the present RWC to register an unregistered vehicle and then change the registration at the time of the transfer of ownership. However, it would be best if you abode by the laws laid out by the authorities.
Please remember that every time a vehicle's ownership changes, it requires a new certificate.
What is covered in a mobile RWC?
The primary purpose of a roadworthy inspection is to demonstrate the condition of the various components of your car and guarantee that the vehicle is apposite to be driven on public roads. The main parts that are examined include:
Seats and seatbelts
Wheels and tyres
Steering, suspension, and braking system
Lights and reflectors
Chassis and the body of the vehicle
Windscreen and windows
Washers and wipers
Engine and other safety components
Structure of the vehicle
How much is a roadworthy certificate?
The next biggest question after how long does a roadworthy last is how much is a roadworthy and what is the cost associated with it?
If you own a two-wheeler, the price will be somewhere around $58
If you own a trailer or caravan that has an Aggregate Trailer Mass (ATM) of 750Kg-4500Kg, the cost should be around $45
Any other vehicle with a Gross Vehicle Mass up to 4500Kg should cost about $90
What happens if you fail a mobile roadworthy certificate test?
So, the most relevant question that must be popping up in your mind is – does all hell break loose if I fail a roadworthy test? Does it mean I have no other option, even if my vehicle is declared partly defective? What is the next step after being unsuccessful at the first attempt? Do I get another chance anytime sooner?
Don't worry; we are here to address all your queries.
You can contact any of your trusted mechanics to fix the faulty parts of your vehicle within 14 days from the date your vehicle has undergone the first test.
Try not to do it yourself as you might have to spend for the tests as oftenyour vehicle is inspected. Thus, taking professional help is the wisest decision you can ever take.
If there are any faults, they can be fixed on the spot, and you can escape the agony of waiting for a prolonged period.
The above statement is also suitable for gas inspections and Heavy Vehicle Registration Assessment Scheme (HVRAS).
If you fail to rectify the defects within 14 days, you must undergo roadworthy or safety certificate inspection again. Therefore, it is suggested that you get your vehicle tested and fixed on time.
It is needless to mention that nobody likes to fail a test, especially when extra expenditure is involved. With proper professional supervision, your vehicle should clear the roadworthy test for the second time. Therefore, it is highly recommended that you visit your nearest Authorized Inspection Station (AIS) and get your automobile tested.
There are a few common tricks that you can apply to avoid failing a roadworthy test.
Get your vehicle regularly serviced.
Vehicles travelling long distances are more susceptible to damage. Thus, you need to be aware of the details.
The older your car, the more it requires special attention.
Check out for minor faults like oil leaks and defective lights.
While Arizona residents should be well-prepared on what steps to take after a car accident, being proactive in understanding the condition of your vehicle can also make a significant difference in ensuring safety on the roads. Before embarking on long drives or even day-to-day commutes, it's wise to have a thorough inspection of your vehicle. A
Comprehensive Car Pre Purchase Inspection Report
can provide you with detailed insights into your car's condition, ensuring that you're not just protecting your rights after an accident but also taking preventive measures against potential hazards.
With a closer eye on details and minor disruptions, you're rightly geared up for the mobile roadworthy test, all the best!