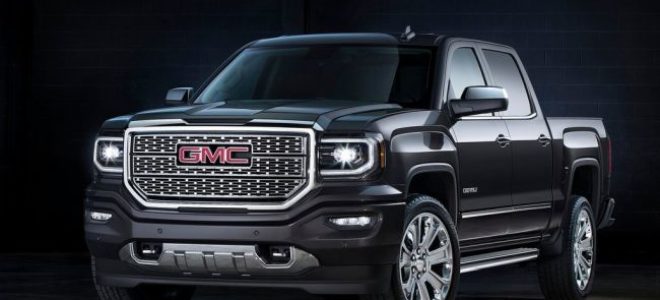 The Sierra is the more expensive, and usually better equipped, brother of the Silverado which not too long ago it received a small visual update as well as a few changes to its power-train. Unfortunately though, GM decided not to release all the available information for now so while we know how the future model is going to look, we don't know for sure what type of technology it will employ. The 2017 GMC Sierra is expected to hit the market some time in the upcoming couple of months and it should mirror all the changes found on the Silverado exactly. Its price will likely not go through any real changes so it will still cost between $30,000 for a basic HD1500 and more than $70,000 for the more luxurious versions of its HD2500 and 3500 models.
The rugged chassis of the Sierra is the same as before and its body, while slightly modified, still looks like a proper GMC. One of the biggest problems we still have with the Sierra is that GM still doesn't want to offer their great diesel on the lower end HD1500 which is understandable but considering that there are diesel medium sized trucks on the market it will mean that some customers will choose those which means GM loses.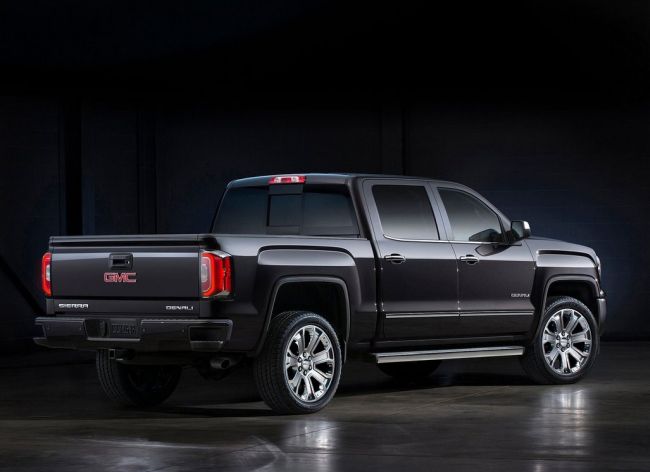 2017 GMC Sierra Drivetrain
So far GM said that its three petrol engines will be the same as before meaning that the 2017 GMC Sierra will come with a 4.3 V6 or either a 5.3 or 6.2 liter V8. These petrol powered engines are still among the most reliable on the market but their performance is out-shined by the EcoBoost Ford trucks. The good part is that even the least powerful 4.3 liter model offers 285 horsepower and 305 lb-ft of torque and well over 5,000 pounds of towing capability. The other two are still great offering over 6,500 pounds of towing capacity thanks to 355 horsepower and 383 lb-ft of torque in the smaller V8 and as much as 420 horsepower and 460 lb-ft of torque on the large 6.2 liter model.
The more interesting part is that the diesel powered version of the Sierra received a rather interesting modification with a functional ram-air hood-scoop. Instead of acting as a cooling vent for an intercooler, this is used directly as an air intake and it seems that it should provide cooler air for the engine to breathe. Together with it GM also installed an intake inside the fender in order to allow the engine no to starve for air and on top of that there is an all new system to extract moisture from the intake air. While there are no performance figures offered with this upgrade, considering that the air will be cooler and slightly compressed at speed, we expect the old 6.6 liter turbocharged V8 Duramax unit to offer more than 400 horsepower and closer to 850 lb-ft of torque, basically allowing it to get back at the top with the most powerful trucks out there. Unfortunately GM's new 10 speed automatic is still not going to be offered which is a shame because Ford plans to introduce their new 10 speed by the start of 2017.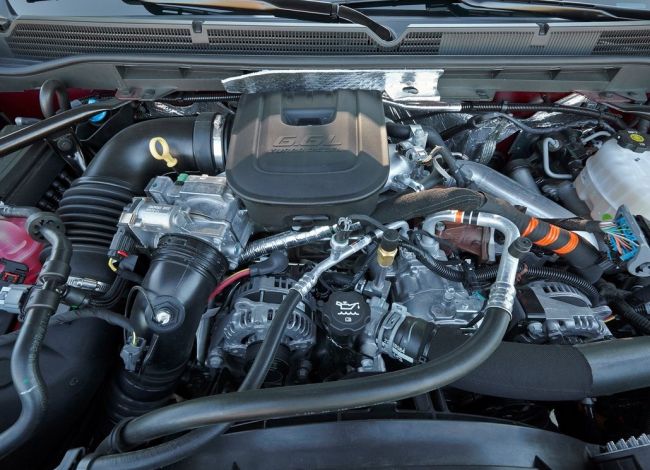 Design
A picture is the only official piece of information we have about the upcoming 2017 GMC Sierra which only shows the new hood scoop on a HD2500 model. Considering that it has been refreshed not too long ago we expect most changes, if any, to be kept to a minimum. The cabin will likely follow a similar path as well but here a new infotainment system has to be installed in order to allow it to compete with the F-150 and on top of that a better camera system might be added for the higher end models.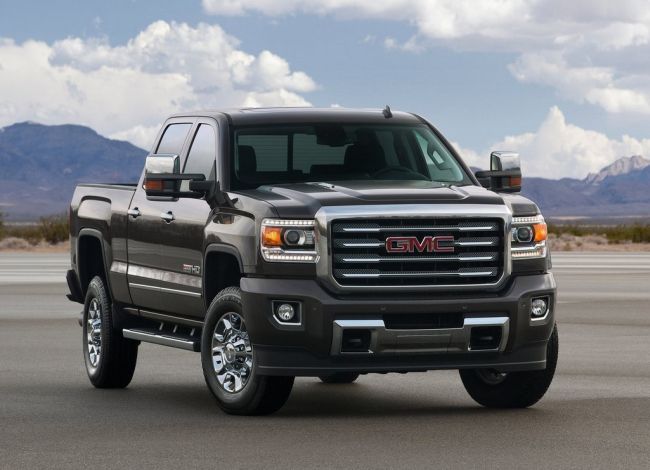 Spy video: