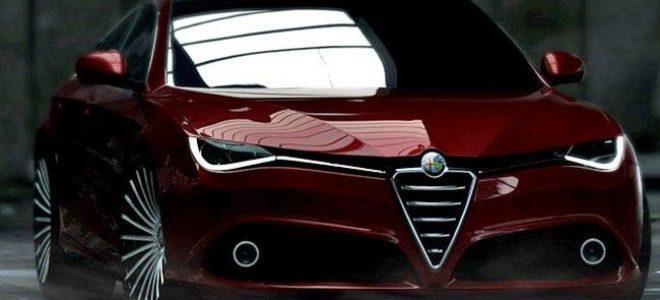 Around three years ago the first rumors about the 2017 Alfa Romeo Giorgio started to surface. While many people thought that this model was going to be just a concept, Alfa managed to take everyone by surprise when not that long ago they released the production version of that car with the all new Giulia. This is the first production Alfa Romeo sedans in decades to use a rear wheel drive platform which has been dubbed the Giorgio. This is likely going to be used on future FCA cars as well but for now the Giulia is going to be the only one to use it.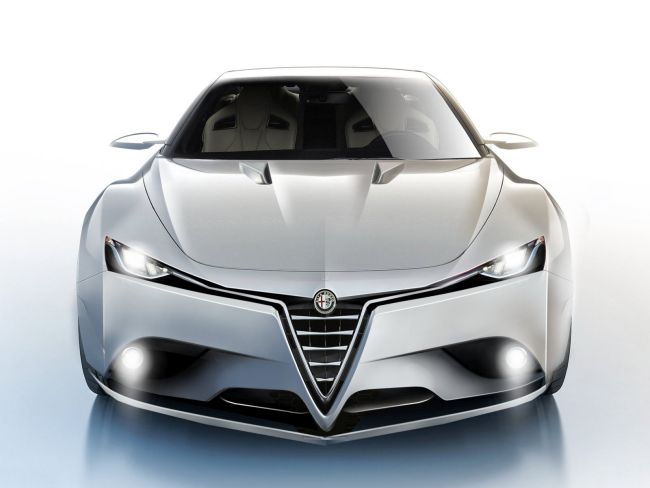 Price and Specs
Unlike its predecessor, the 159, the all new Giorgio is a rear wheel drive sport sedan. This car is more expensive, more powerful and arguably better looking as well. Alfa also received a few credits from many car fans out there thanks to their Ferrari-developed engine which currently resides in the QV high performance version of the car. The new Giorgio is going to be available for sale under the Giulia name starting with the second half of 2016 and its price will vary between around $39,000 for a base model and more than $75,000 for a high performance QV.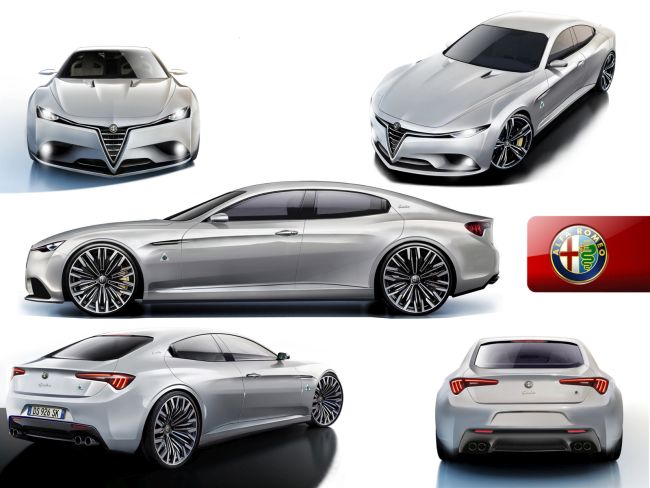 2017 Alfa Romeo Giorgio Exterior and Interior Design
At this price point, the 2017 Alfa Romeo Giorgio is slightly more expensive than pretty much all of its competitors. That is because Alfa looks to get more market-share with the way the car looks and with the help of its engines which should allow them to outrun pretty much all of their direct challengers. Like with most other Alfa Romeo cars, the Giorgio is no different in terms of looks, having a really dramatic appearance which may not be on everyone's taste but it certainly makes people talk about it. The QV model is even more impressive with its low and wide stance, massive wheels, quad-exhaust system and subtle spoilers. All this make it look a lot like a four-door Ferrari.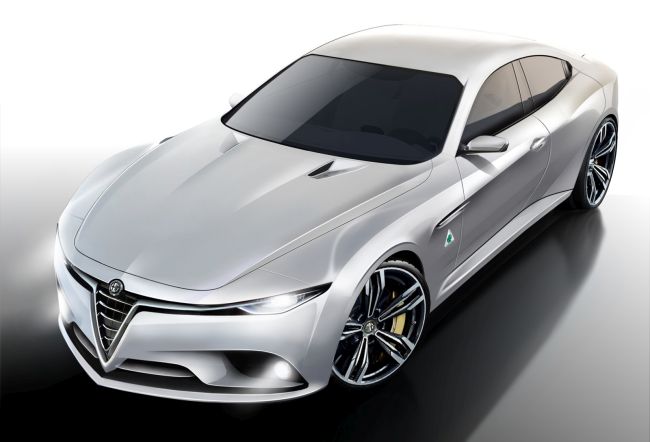 Manufacturers usually try to skimp on equipment on most of their cars so for example the quite expensive Audi A4 doesn't come with a leather interior or with a large LCD screen as standard. The interesting part is that the Giorgio gets a large 8.8 inch touch-screen, leather upholstery with an Alcantara roof lining. Basic model also includes highly supportive front seats, a very interesting look for its dashboard with a flowing piece of soft material on the upper part. This gives a really clean design overall as well as a really minimalistic center stack with only a couple of buttons and a set of air-vents which really elevate the way the interior of the car feels.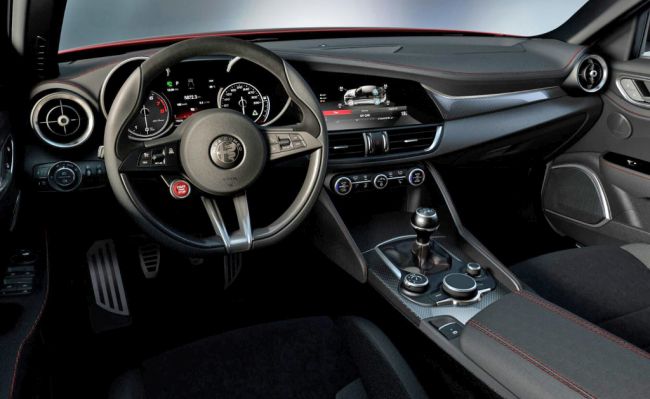 Drivetrain
The base model of the 2017 Alfa Romeo Giorgio will get as standard a 2 liter turbocharged inline 4 petrol engine which will drive the rear wheels via an 8 speed automatic gearbox. This is going to offer 276 horsepower and a hefty helping of 295 lb-ft of torque which is quite a bit more than its rivals. There is still no word on the other engines which are going to be added to the range. So far it seems that a 3 liter turbocharged V6 petrol engine with close to 360 horsepower and 370 lb-ft of torque is under way. In the same time the QV version of the car, which is the high performance model, is going to offer 505 horsepower and over 430 lb-ft of torque from a Ferrari-developed 2.9 liter twin-turbocharged V6. Unlike the base engines which are only going to be available with an automatic and rear or all wheel drive, the QV model will get a 6 speed manual and rear wheel drive with a limited slip differential which will certainly make high performance car lovers quite happy.