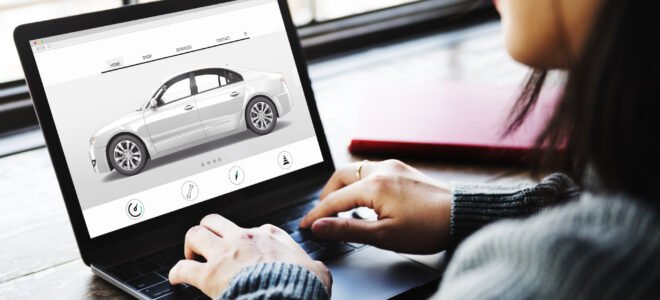 The number of websites where you may sell your car as well as pre-owned listings has increased beyond all expectations over the last few years. The scarcity of new vehicles on the market plays a significant role in it.
The ordinary customer is attempting to spend less on a car due to the uncertainties surrounding the economy's future. This is a wonderful chance to sell a car because there are more buyers enabling you to obtain top dollar.
By selling cars online, you can avoid some of the difficulties of visiting actual auto dealerships to work out pricing and vehicle information. Even said, it also makes people who had a negative dealership transaction feel more confident and at ease when it goes up for sale.
These days, there are so many websites for buying and selling cars that it might feel like a minefield. Therefore, we'll go over some of the top websites for selling cars with you.
Carmigo
A brand-new website called Carmigo was created with innovation to enhance the car-buying process. A company that can assist you if you keep on searching for how to sell my car on the internet. It will reduce car shopping stress, possibly making it a pleasurable experience for you.
It establishes real-time connections between customers and several salesmen online. By responding to a few questions and taking a few pictures, it fulfills your online examination in 15 minutes.
Furthermore, listing on Carmigo is cost-free. If your automobile sells for the amount you agree to, then they just charge a $350 sale fee.
Their market is online, entirely open, and only exists for one day. You will be sent a URL to follow the activity in real time after your vehicle has been posted. At any time, you can view the number of buyers who are considering your car, the number of offers it has received, and the highest offer currently being made.
Cars.com
This website has been running since 1998. With their internet capabilities, they were one of the first to enter the auto sector. Fast forward to the present, and they now have a sizable used automobile inventory of more than 3 million vehicles.
Along with offering cars on their own website, they also advertise your ad in over 175 newspapers and through partners including Auto.com, NewCars.com, and PickupTrucks.com. At any given time, they have around 3 million used automobiles available for purchase. The website is simple to use and browse.
CarGurus
CarGurus uses a custom search technology to assist customers in locating the best offers. You can plan a pick-up when utilizing the website to sell your car to a dealer. A dealer driver will visit your house or place of business to collect the vehicle after you fill out the relevant sales paperwork online.
Bypassing the listing procedure and receiving a free offer from dealers is possible with CarGurus. Following that, CarGurus will distribute this data to its dealer network. According to the business, it can receive an offer for your car in less than two minutes.
Car Finder
You can find the finest deals on cars in Pakistan on the CarFinder online auto market. You can compare the car's specifications to those of other cars to determine which four-wheeler is the best value.
On their website, you may buy, sell, and publish free classifieds for cars. In addition, knowledgeable experts are available if you require their opinion. This website is useful for finding the car of your choosing, as suggested by its name.
CarMax
To make an offer, CarMax needs a location and a license plate number or VIN. You have a window of time after receiving the offer during which to evaluate deals from dealers and individual customers.
CarMax does have an online selling option, but it's more like trading in your car at a dealership than anything else. Although you might not obtain as much money as if you sold your automobile to a private buyer, the procedure is very convenient.
Conclusion
Everyone appears to be analyzing different candidates. Yes, there aren't any test drives when selling a car to a potential buyer online. But prospective purchasers have access to a wide range of resources for conducting vehicle research such as a report about a vehicle's past. We have explained the best five among the lot to make the process easier and quicker for you.