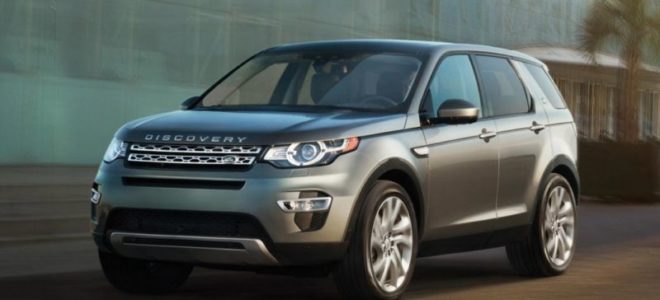 The Discovery Sport has been released back in 2014 as a replacement for the old Freelander. Unlike the latter, the new version is based on the same modular chassis as the Evoque and it features a much more premium design. It is also more expensive than its predecessor, larger, more powerful and more capable on the road. Some of its off-road prowess is gone but the Discovery Sport still is one of the better premium crossovers in terms of off-road capabilities. Even though it has been launched only two years ago, it is expected to receive an update with the 2018 Land Rover Discovery Sport. While not official at this point, camouflaged prototypes have been seen ever since the early 2016.
Introduction
While some did say that the car will receive a larger update than expected, we are quite sure this is not the case. The Discovery Sport is new, it looks on par with their latest models and it feels as premium as it gets. The 2018 update will most likely add to the range a couple of new engines as well as some new trim levels. The only one we are sure of is the high performance variant of the car. This will be targeting the Macan Turbo or even the future X3 M. In any case, it is expected to cost well over $55,000 which would be at least $5,000 more than what the current car costs.
Exterior design of 2018 Land Rover Discovery Sport
As we previously mentioned, the 2018 Land Rover Discovery Sport will not bring all that many changes, at least for the base model. The front end might receive a new bumper, which has been previously seen on a camouflaged test mule. This featured slightly larger fog-lamps housings as well as a different design for the center intake. The rumored R version would feature a lower suspension, larger wheels wrapped in high performance on-road summer tires, likely flared wheel arches as well as more aggressive front and rear bumpers. A new exhaust system is also very likely to be installed on this particular version while a few unique paint options are expected.
The interior
The Discovery Sport is one of the better cars in its class and there is no doubt about that. It is cheaper than some of its rivals and despite that it offers a great amount of features. The design inside the cabin is in line with the more expensive Range Rover and that's great. The materials are great too with aluminum, real leather and a very little amount of soft-touch plastics. The only real drawback here is the high driving position which is to be expected in a large crossover but not in a compact one.
Under the hood
The base two Ingenium engines are expected to be carried over unchanged to the 2018 Land Rover Discovery Sport. However, the rumored R version of the car is in for a treat. Some said that it would receive the 3 liter Jaguar supercharged V6. However, this is not the case. Instead, the new Discovery Sport R will most likely receive a tweaked version of the 2 liter turbocharged Ingenium engine. This is one of the most efficient engines in its class and it has proven to be very reliable so far.
Rumors say that the engine will be tuned to make around 300 horsepower and 300 lb-ft of torque. This is not unheard from a 2 liter engine but it might be hard to offer that amount of power without lag. The good part is that Jaguar will likely tune it, so we do expect great things from it and the Discovery Sport will very likely manage to impress us.
Release date
From information gathered so far, presentation of new Discover Sport will happen during next year, not before September. The official release will follow shortly after so this model could be out by the end of 2017. With additional competition like Mercedes-AMG GLC43 or already mentioned Macan and BMW X3 M40i it is possible for 2018 Land Rover Discovery Sport to get the SVR badge.
Take a look at 2018 Land Rover Discovery unveiling while we wait for similar event for Discovery Sport: